Insights-driven innovation for marketing & sales impact
Learn Why
From the beginning, we've recognized that enterprise tech buyers need definitive guidance and insight when researching purchases. Written specifically for them, TechTarget's problem-solving content achieves first-page ranking in organic search across more than 10,000 specific topics. Our readership's editorial and marketing consumption patterns provide us unique insights into their needs and behaviors.
Through two decades of optimization, we've perfected ways of strengthening their interest and influencing their actions. Every day, we keep our finger on the pulse of what's happening in your target market, what's working for marketers and how we can better assist you in reaching your goals.
TechTarget helps more than 1,300 tech companies achieve sustainable pipeline impact.
Our clients partner with TechTarget to combine the buyer visibility they require with the execution speed they need to be competitive in their markets.
20 years of continuous innovation
Our content creates value for tech buyers. Our capabilities help build business for you.
TechTarget end-to-end
Over 19 million serious technology buyers researching needs and solutions
Original, independent, targeted content continuously enriching more than 140 technology-specific web communities
Global marketing solutions, services and advice from a network of locations in Boston, London, Munich, Paris, San Francisco, Singapore and Sydney
High-impact brand consideration, demand generation and social media engagement programs optimized via our unmatched Activity Intelligence™ purchase intent insight infrastructure
Action-oriented service
Our end-to-end services use purchase intent insight to support client needs all along the marketing value chain from strategy through execution to reporting and optimization.
Account-based philosophy. Success at influencing technology decision-making depends on better visibility into purchase intent across buying teams. Built with continuous monitoring, our insights provide a detailed topographical map of technology information consumption inside target accounts.
Early "warning." By continuously monitoring editorial consumption, we know exactly when an account begins to exhibit purchase behaviors.
Rapid response. With an infrastructure and processes designed for fast action, TechTarget can help you act on clear purchase intent signals as they develop.
Capture more demand. By seeing behavior sooner and acting on it faster, TechTarget clients can maximize their pipeline impact. By understanding markets, accounts and individuals better, they build more robust strategies to sustain progress over time.
Leading technology companies work with us
Learn Why
Established leaders





High-growth innovators









I've worked with TechTarget for more than 12 years. We work together to determine the ideal combination of activity that gives us the most traction for both awareness and demand generation."
– Louise Crawford, Sr. Director, Worldwide Demand, Silver Peak
Recognition
TechTarget has won over 200 awards from many prestigious institutions for editorial excellence, business innovation and being a great place to work.
FOLIO: Top Women in Media Awards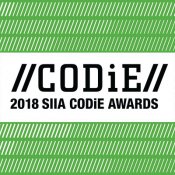 SIIA CODiE Awards
Smart Selling Tools: Top Sales Tool
Connectiv Innovation Awards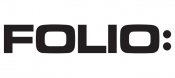 FOLIO: Eddie & Ozzie Awards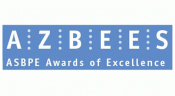 ASBPE – Azbee Awards
The Boston Globe Top Places to Work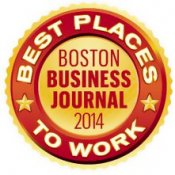 Boston Business Journal Best Places To Work
Leadership team
Committed to innovating for B2B Enterprise Technology businesses
Co-Founder Executive Chairman
Chief Executive Officer
Co-Founder, Executive Director of Product Innovation
Chief Financial Officer and Treasurer