Kit Wai Chan - Fotolia
Amazon wraps Oracle to AWS migration, looks to poach workloads
Amazon has moved its consumer division's IT operations off of Oracle's database and onto AWS services, a towering effort that gives it a calling card to attract highly critical enterprise workloads.
Amazon's consumer division has completed its migration off of Oracle's database, a gargantuan effort to shed the company's reliance on a rival technology provider and generate a top-tier customer case study that could help sell more AWS database services.
The Oracle to AWS migration project took several years and recently wrapped up, AWS evangelist Jeff Barr said in a blog post.
"Over the years we realized that we were spending too much time managing and scaling thousands of legacy Oracle databases," Barr wrote. "[O]ur database administrators (DBAs) spent a lot of time simply keeping the lights on while transaction rates climbed and the overall amount of stored data mounted."
Though Barr's post publicizing the Oracle to AWS migration is obviously self-serving and stems from an internal edict, the move shows customers that the company lives up to its own promises, said Doug Henschen, an analyst with Constellation Research in Cupertino, Calif.
"If customers are to believe that they can do without the world's leading commercial database, Amazon itself better be showing the way," he said.
If customers are to believe that they can do without the world's leading commercial database, Amazon itself better be showing the way.

Doug HenschenAnalyst, Constellation Research
Amazon has shown not only that it has viable migration tools in place, but that its database technology can stand in for Oracle with the most demanding workloads, according to Henschen.
"I'd say [the migration is] most telling for acquired business units such as Audible and Zappos, which weren't necessarily built entirely on AWS from the beginning," he added.
Oracle to AWS database migration
More than 100 teams worked on the migration project. They came from brands such as Amazon Prime, Prime Video, Shopbop and Twitch, along with many internal groups that work on Amazon business processes around payments, fulfillments, returns, deliveries and marketplaces, according to Barr.
The migration extracted 75 PBs of data spread across about 7,500 Oracle database instances and placed it into Amazon's DynamoDB, Aurora, Relational Database Service and Redshift cloud data warehouses. Some third-party software was not included in the project because it is too tightly integrated with Oracle's database, Barr added.
Amazon claims it is saving 60% on its database costs compared to the license rate it had negotiated from Oracle. Latency of consumer apps affected by the migration fell by 40% and database administrative overhead fell by 70%, according to Barr. While impressive if accurate, these percentages provided by Barr aren't independently verified.
In addition, teams involved with the project were able to choose which AWS database would best fit their needs, rather than force-fit their workloads into Oracle, Barr said.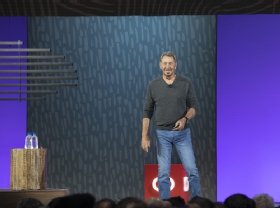 At last month's OpenWorld conference, Oracle CTO and executive chairman Larry Ellison positioned Oracle's database as a multi-mode platform capable of meeting many use cases in a superior manner than choosing several purpose-built databases on AWS.
He also previewed new database capabilities set for release next year. While Oracle doesn't want to lose database workloads to rivals such as AWS, it has adjusted its approach to IaaS. Rather than compete head-to-head for commodity compute cycles, it has positioned Oracle Cloud Infrastructure as the best place for highly critical workloads, thanks to OCI's use of Exadata hardware.
An Oracle spokeswoman declined to comment on AWS's migration off Oracle databases. If history is any guide, there may yet be fireworks. In November 2018, AWS CEO Andy Jassy and Amazon CTO Werner Vogels took to Twitter, where they crowed about Amazon's success even then in moving workloads off of Oracle.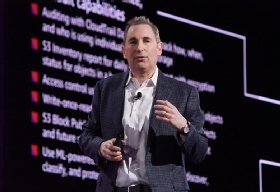 Beyond colorful headlines, Amazon wants to generate revenue from its migration off Oracle, and database workloads' stickiness make them a critical target. AWS is preparing a broad slate of sessions at its upcoming re:Invent conference that will be led by team members from the migration project, Barr noted.
AWS teams undoubtedly learned some lessons about how to deploy IT assets thanks to the migration effort.
During the early growth of Amazon, there was little or no attempt to standardize technology stacks, and groups could use whatever they thought was best, said Curt Monash, founder of Monash Research. "This was long enough ago that there was some Red Brick in the mix," said Monash, in reference to the database vendor bought by Informix in 2002.
Customers should put Amazon's claims of performance and cost gains in perspective, he added. "If Amazon had rewritten their systems on exactly the same technology stacks as before, similar benefits might have been possible just from the reimplementation."
What AWS's migration more importantly shows is that huge custom applications can run on AWS, he explained, adding, "So if you're building a huge custom application rather than using a packaged systems and are no unhappier being locked into Amazon's stack than somebody else's, AWS could be the way to go."