How Amazon customer experience became e-commerce standard
Amazon made personalization, one-click shopping, quick shipping and easy returns de facto standards for all B2C and now, B2B businesses. Read about how the company did it, and what's next.
Amazon.com might not have invented one-click shopping, personalized recommendations, easy returns and fast shipping. However, in putting all those together, experts say Amazon invented digital customer experience.
Today's e-commerce sellers must adopt facets of the Amazon customer experience to meet customer expectations to compete. That said, no other company can build the Amazon customer experience and compete at its sprawling scale of $233 billion annual revenue. Even Chinese e-commerce rival Alibaba, oft compared to Amazon, is not quite one quarter Amazon's size, reporting $56 billion in the fiscal year ended March 31.
Technology can partially bridge the divide and make it more of a fair fight, say analysts, e-commerce cloud vendors and retailers. Different parts of the Amazon customer experience can be replicated in order to meet consumer -- and, increasingly, business -- buying expectations for which Amazon has set the standard.
Cloud e-commerce vendors such as BigCommerce, Shopify, Adobe Magento, Salesforce and Oracle must provide customers with payment processing, a shipping network and SEO to infuse their shopping sites with as many elements like the Amazon customer experience as they can. On top of all that, they also must enable the ability to sell on or off Amazon's marketplace.
"Amazon set the bar for a lot of the Western world for integrated, end-to-end customer experience," said Des Cahill, Oracle head CX evangelist. "It's come into B2B as well; it's not just a B2C phenomenon. We build into our platform technologies and services that will enable our customers to deliver that same Amazon-like consistency and personalized experiences."
Maybe the most significant change Amazon modeled for all sellers was fast, free shipping, said John Frigo, digital marketing lead at MySupplementStore.com, which runs three online stores to augment six brick-and-mortar stores selling nutritional supplements for weight loss and bodybuilding, as well as general health and fitness.
"Amazon has forced other online retailers to step up their game," Frigo said. "It's forced merchants to ship quicker and try to ship for free, or at the very least roll shipping costs into product costs."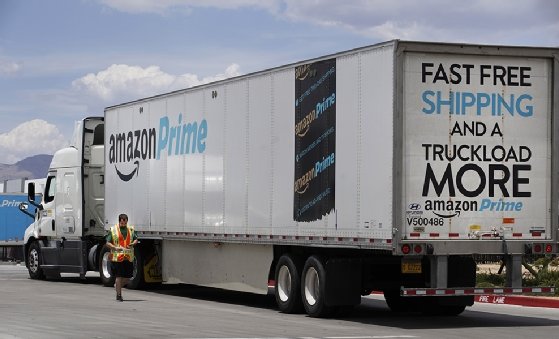 E-commerce retailers that don't offer free shipping can see how Amazon has shaped customer expectations simply by watching web shopping cart abandonment.
"Someone goes to buy something for $15," Frigo said, "but at the cart, they realize it's $15 plus another $7 shipping. Now they're paying $22, and they leave."
Building the Internet's CX from scratch
Amazon wasn't the first consumer e-commerce site when it went online in July 1995, but it certainly revolutionized the genre, said Meghan Stabler, global product marketing vice president at BigCommerce, a cloud e-commerce vendor whose typical midmarket customers sell $1 million to $50 million worth of products annually.
When SEO was a novel idea, Amazon figured out how to rank its wares well in search engines so shoppers could find them, and then built a deep fulfillment and distribution system that delivered on the promises of those search results, Stabler said. Now its massive marketplace hosts its own inventory and sells on behalf of many other companies.
Another e-commerce marketing idea Amazon seized on was personalized recommendations for shoppers, now available as a service on AWS. To compete with that upsell power, e-commerce vendors must outflank Amazon by offering customers more innovative, data-driven personalizations, such as subscription modeling.
"For example, I know that I'm buying so much dog food every month, and there's no point in me going to a site all the time to do it," Stabler said. "Recognizing me as a frequent shopper, notifying me through text messaging that I could re-order dog food by responding 'yes,' and all the back-end stuff is taken away from me. You know my address, you have my credit card on file, I'm probably getting a discount."
Personalization, ease of online buying built Amazon
Enabling customer self-service is perhaps Amazon's most far-reaching influence on business in general, said Forrester analyst Kate Leggett, and it's just beginning. Comparing 2015 and 2019 surveys of B2B buyers shows an increasing majority of B2B buyers now expect an Amazon-like experience when they purchase goods, services, software and supplies on behalf of their employers.
B2B buyers want to research their purchases online, on their own, without interacting with a sales representative. They make up their minds based on digital content, and they purchase from e-commerce sites increasingly from smartphones. This trend, Gartner projected, has displaced 1 million sales reps and order takers.
"B2B e-commerce is 10 times the scale of B2C commerce," Leggett said. "That's why 63% of B2B companies are increasing their investment in e-commerce."
Customer experience is a thing now, but there weren't many companies doing that in the past.

Jordan JewellAnalyst, IDC
While other online marketplaces such as eBay may have been first with rudimentary personalization of buying offers and opportunities, Amazon quickly solved the enterprise IT math of how to bring more personalized detail to its larger digital audience, said IDC analyst Jordan Jewell.
That, one-click buying and no-questions returns became hallmarks of the Amazon customer experience and drove its success. And then came Amazon Prime, adding benefits on top of the usual Amazon CX.
"Everything they do has that goal of benefitting the customer," Jewell said. "I don't think there's too many other companies that focused so closely on customer experience. Customer experience is a thing now, but there weren't many companies doing that in the past."
Retailers discuss how Amazon changed them
The downside for merchants selling on Amazon's noisy marketplace is the loss of brand identity as they compete on price and not brand recognition. People buying multiple items on Amazon, in the spur of the moment, picking the cheapest items may not remember from one purchase to the next which brand they'd bought before, BigCommerce's Stabler said.
Brand loyalty and having better control of shopper data is why some brands go their own way and choose Instagram, Twitter, Facebook and eBay and other marketplaces to reach buyers outside of Amazon.
"That's why [selling] omnichannel but offering the same services as Amazon -- two-day shipping, one-day shipping or store pickup -- is so important," Stabler said. "Selling on Amazon is great from a revenue and fulfillment point of view, but [sellers] potentially lose that brand recognition."
Online brand startups, such as shoe retailer Glyph, eschew Amazon in order to counter the forgettable-brand syndrome, and to avoid getting undercut against listings from the Amazon Basics discount private label.
The two-person company, which founder Pranav Sachdev said has about a $1 million annual revenue run rate and is backed by San Francisco accelerator 500 Startups, makes shoes that can work in dress and casual situations for an anti-consumerism audience that wants to minimize the number of things they own. While his company uses the Shopify e-commerce platform, offering something similar to an Amazon customer experience is crucial to its success.
"There are definitely expectations around e-commerce businesses that have been shaped by Amazon," Sachdev said. "We've got to offer free shipping, we've got to offer free exchanges, we had to factor that into our business model."
The Amazon-like experience goes deeper into Glyph's operations than customer service, Sachdev said. Glyph must make sure its zone sales forecasts are accurate to ensure that the right shoes are in the right warehouses to enable the quickest possible shipping.
Tribeca Beverage Co., which sells water by the five-gallon container in the New York-Philadelphia corridor, feels that pressure of delivery efficiency to keep up with Amazon.
"It feels as if we are more a logistics company than a company that bottles water," said co-owner Marc Aschoff. "This expectation from the customer has shifted what we prioritize in the business."