YakobchukOlena - stock.adobe.com
Emotions analytics helps Hotels.com connect with customers
While traveling has been halted for most of us, marketing efforts in hospitality still go on, and one way to sharpen those efforts is building an emotional connection -- with data.
Though travel has been less popular in the last six months, travel and tourism were booming before the pandemic. Hotels.com, one of the biggest players in the hospitality industry, is betting that emotions analytics will sharpen their marketing efforts and give them an inside track to customers' dollars once travel opens up again.
Emotions analytics can be a key driver when it comes to marketing in travel and tourism. Analyzing emotional reaction data can assist travel companies in building customer loyalty and brand identification. This can help sharpen customer service and boost customer retention efforts.
What is emotions analytics?
Emotions analytics collects data related to personal mood or emotional reaction. Data points can come from verbal and nonverbal communication collected through a variety of means.
Emotions analytics data points are often collected through the process of facial coding, which classifies what emotions a subject is expressing based on facial expression. Machine learning algorithms can be trained to recognize different emotions based on movement of specific facial features like the mouth and eyebrows.
Companies such as EyeSee and Realeyes often collect emotions data from volunteers using a front-facing camera and an app. This data can then be analyzed to gauge audience focus and emotional reactions to different content.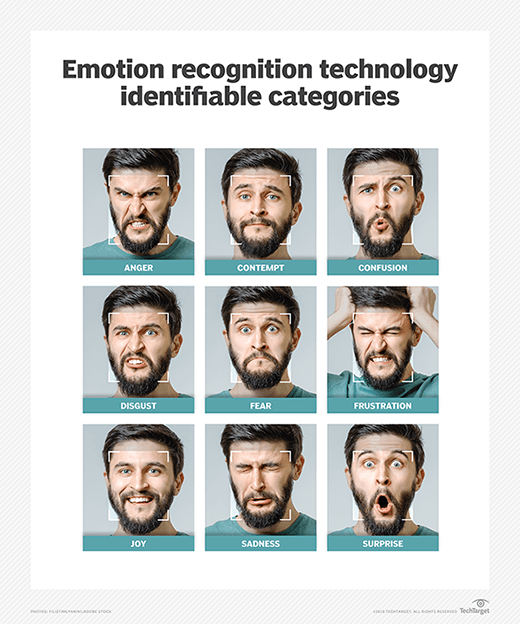 Marketing applications
Scott Ludwig, senior director of global brand strategy and insights for customer loyalty at Hotels.com, said the company uses emotions analytics to broaden marketing efforts.
"We want to build an emotional connection with our customers, and what better way to find out whether you're connecting with your customers than asking them directly," Ludwig said.
Part of building that emotional connection is seeing how audiences react to advertisements. Hotels.com works with Realeyes to collect emotions data from volunteers who view different cuts of commercials for the brand to find what will resonate with viewers.
Though it's possible to get similar data from sentiment analysis of comments and likes on social media, according to Ludwig, emotions analytics can help travel companies genuinely connect with audiences by ensuring a strong emotional connection.
"Having the ability to interpret emotions that we know are actually driving behavior ... it's just a really nice piece of the puzzle that we haven't actually had accessible before," Ludwig said.
The benefit to emotions analytics is that the data is so natural. Not everyone leaves reviews online, and those who do will often carefully craft those messages.
"Emotions are below the surface," Ludwig said.
Sentiment in retention
Marketing, though often viewed as a driver for new customers, is also a major factor in retention.
"Advertising is still a retention game to remind everyone who you are, and you're still there, and they still like you," Ludwig said.
Though less reliant on analyzing emotions specifically, emotions and sentiment are heavy drivers for retention, according to Ludwig. And statistically, happy customers are more likely to return and recommend services to others. How do you know you're connecting to customers in a way that makes them happy? That's where emotions analytics helps.
"There's still a consumer behavior behind the analytics that you're seeing," Ludwig said. "There's still an emotion behind that behavior."
According to Ludwig, building brand relationships with customers is a forever activity, and the way to continue that relationship is through analysis. Sometimes that's a matter of analyzing the continued emotional data or analyzing language sentiment across different channels from feedback to email surveys, Ludwig said.
Sentiment and COVID-19
COVID-19 has done a lot to dampen the general population's views of travel, and people's priorities have changed concerning what matters when it comes to making reservations, which is something Hotels.com has had to develop an understanding of as the pandemic wears on.
"It's been more about understanding what consumers care about now, and that's different," Ludwig said. "[They care about] things like cleanliness, staying domestic more often and staying in less heavily populated areas."
Because there's still so much uncertainty when it comes to our collective return to what was normal before the pandemic, it's hard to analyze what the future will bring.
"When you start talking marketing ... we're all in the middle of an unknown space," Ludwig said.
And though fewer people are traveling, there are still chances to collect consumer data. Because collecting emotions data is typically done through an app, that hasn't been hindered by an inability to meet in person. There are also still plenty of opportunities for Hotels.com to collect less specialized consumer data.
"We're still getting customer feedback because of the people who aren't traveling -- a lot of them are canceling," Ludwig said.
Do emotions analytics help?
The big question, of course, is whether implementing newer analytics options will pay off. Do emotions analytics actually help with marketing?
"Generally speaking, pre-COVID our brand health was going strong," Ludwig said. Hotels.com was resonating with its audience, he said.
As previously mentioned, emotions analytics help to offer more genuine emotional data than traditional surveys, which translates to better audience connection. According to Ludwig, customer behavior isn't always true to survey responses.
"You do a survey, and people might think how they will behave is different than how they'll behave in reality," Ludwig said.
Building an emotional connection is nothing new in marketing and brand recognition. It's the reason so many Super Bowl ads make us laugh and cry and so many brands have reminded customers that "we're all in this together" since March. With emotions analytics -- especially when the emotional data is collected through an app instead of a focus group -- it's possible to gather less reserved emotional reactions.
"Now you're actually observing behavior, understanding genuine emotional reactions in a way you couldn't before, and doing it in an accessible way," Ludwig said.