Sergey Nivens - Fotolia
Economic downturn shows businesses true value of analytics
Business intelligence is proving to be a critical tool for enterprises as they attempt to survive during the sudden economic downturn caused by the COVID-19 pandemic.
The value of analytics has perhaps never been more apparent than now during the COVID-19 crisis.
Data is at the core of not only helping governments and health organizations around the world understand the spread of the novel coronavirus, but also the predictive modeling used to establish policies to slow the spread of COVID-19 and prepare hospitals for the flood of patients who need medical attention.
But the value of analytics isn't only apparent on the front lines of the fight against COVID-19.
It's also clear in the way businesses are responding to both the sudden economic downturn and the new economic climate caused by stay-at-home orders that have resulted in a new style of daily life for the U.S., U.K., Australia, France, Italy, Spain and many other nations.
Planning
With potential customers suddenly staying home, businesses need to adjust to a new reality. They need to figure out how to remain profitable despite sudden change.
And data is their means of making informed decisions.
"Analytics is always interesting in times of crisis, because all of a sudden people become very data-hungry," said Glen Rabie, CEO of Melbourne, Australia-based Yellowfin BI. "Now that all of a sudden the brakes are on, all of a sudden every CEO and every board on the planet I guarantee you is looking at their data line by line to see where their risks are and where they can save money. That's risk management."
And by looking line by line at their data, businesses can avoid potentially costly rash decisions.
Analytics is always interesting in times of crisis, because all of a sudden people become very data-hungry. Now that all of a sudden the brakes are on, all of a sudden every CEO and every board on the planet I guarantee you is looking at their data line by line.

Glen RabieCEO, Yellowfin BI
Rabie said that a Yellowfin customer that provides supplies to the hospitality industry called shortly after airline travel started to slow. The customer was looking to cut costs. But within two weeks, with everyone coming into Australia required to isolate in hotels for 14 days, the company's supplies were in demand and it was back on track.
"We're seeing some businesses making knee-jerk decisions and laying off a lot of staff without having analyzed their business," Rabie said. "It's so early to tell. Organizations need to actually analyze their business in far better detail. They have to understand the risks in their business."
But the value of analytics during the economic uncertainty caused by the COVID-19 crisis goes well beyond risk management and the search for efficiencies.
It helps businesses understand how various scenarios will affect them and helps them plan for the different scenarios.
"How could businesses possibly not be using BI right now?" asked Dave Menninger, director of data and analytics research at Ventana Research.
Most critically, he said, the planning tools offered by certain BI vendors can help businesses navigate the current downturn. Menninger noted that not all vendors offer such tools; among those that do, he said, are Board International, IBM, Microsoft, Oracle and SAP. But it's with planning tools that businesses can begin to understand what they'll need to do based on factors such as how severe the downturn is and how long it lasts.
"The intersection of planning and BI, the notion of a driver behind planning analysis, puts models together," Menninger said. "It can look at what if business picks back up in two months, three months, if it comes back at 60 percent of what it was previously, 80 percent or even 120 percent? Planning tools provide an important impact."
AI and machine learning
Beyond planning tools, augmented intelligence and machine learning capabilities show the value of analytics in helping businesses figure out what to do during the COVID-19 crisis.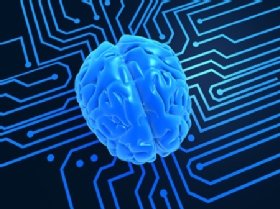 Machine learning algorithms rely on historical data to predict future outcomes, and there is no precedent for what is happening now. Never before have entire countries essentially shut down their economies and ordered entire populations to stay home in order to prevent the spread of a virus.
But economies have experienced sudden downturns previously, and organizations that survived previous crashes have historical data that can be applied now.
"This is where big data comes in handy," Menninger said. "If organizations have twelve to fifteen years of history, they've been through a rapid, significant fall-off in commercial activity and seen a recovery. This isn't exactly the same, but they can use AI and ML."
Similarly, Rabie said that AI and machine learning can be of great value to businesses right now.
Augmented intelligence can help spot trends in their early stages, and even predict others.
"If you've got a highly complex business and you do a lot of transactions -- procurement, how you buy things and the supply chain versus how you sell -- I think the ability to understand the changing trends quickly is something you can respond to," Rabie said.
That ability to understand and respond, he added, even relates to panic buying.
"What we're seeing now is panic buying rippling through multiple products," Rabie said, referring to toilet paper and flour in particular. "Now it's into do-it-yourself type of stuff and people are hitting the hardware stores.
"If you're in the retail space, understanding your consumer behavior in real time has never been more critical, and that's where augmented intelligence comes in," he continued. "You simply can't have a data analyst manually trying to discover what's changing your business."
The human touch
While the predictive models produced with AI and planning tools alike are critical to businesses trying to survive the current economic crisis, the true value of analytics during uncertain times can't be derived without considering human experience.
The queries people ask are what fuel AI and machine learning data models, and the better the questions, the more effective the AI and machine learning models will become, said Sudheesh Nair, CEO of ThoughtSpot, an analytics vendor based in Sunnyvale, Calif.
"When you have an unprecedented event, you can't just depend on data alone," Nair said. "If you can bring data and human experience together, it will deliver better because better questions are coming. You need something where a person can run different models, and the AI behind it will learn from the human experience and get better at delivering insights and answers. That's where AI is the real answer for the times we're living in right now."
Similarly, human experience helps when asking all those "what-if'" questions of planning tools.
The mind behind the query is what asks, for example, what might happen if a business temporarily abandons its traditional product and pivots to another.
Amid the mass layoffs that led to 6.6 million people filing for unemployment benefits in the United States for the week ended March 28 -- after 3.3 million filed the week before -- some organizations have figured out new and ingenious ways to survive.
A segment on the 60 Minutes TV news show on April 5 featured a company in Brooklyn, N.Y., that normally makes signs for retailers. With many retailers shuttered, the company now is temporarily manufacturing hospital equipment. After laying off about 30 workers, it's since hired about 100.
Meanwhile, other companies, rather than simply finding ways to survive the downturn, are looking for opportunities to increase business.
"Those companies that can move faster, they're starting to analyze for opportunity," Rabie said. "They're starting to identify who they can sell more to and what products do they have that are ideal for a recessionary environment and that they can take to market."
He added that the current economic climate is new, and businesses are only starting to adjust. As they adjust, however, the value of analytics will be clear.
"We're going through a shock period right now, but once the broad realization is that this is the way we're going to work for quite some time and we have to get back to business, organizations are going to be thinking about how to do that," Rabie said. "Data is going to be critical to making that happen and be effective."