Sergey Nivens - Fotolia
U.K. agency uses Oracle analytics to ID annual savings
Mandated to reduce spending by a billion pounds over five years, a U.K. health agency that supports the national healthcare system used Oracle's BI platform to make it happen.
A top United Kingdom government agency turned to the Oracle analytics platform in pursuit of a billion pounds sterling ($1.23 billion USD) in annual cost savings.
The National Health Service Business Services Authority (NHSBSA), part of the U.K.'s Department of Health with a focus on supporting the government-run National Health System, manages 36 billion pounds of the NHS' spending each year.
In 2014, the agency was told to identify and deliver the recurring savings by 2018. Analytics would be key in carrying out the mandate, said Andrew Mason, the NHSBSA's data warehouse and BI manager, appearing Thursday at a session of the virtually held Oracle Analytics Summit. Oracle is spacing out the event, which started May 12, until August 18.
"It was this really that kick-started the data, analytics and insight area of the NHSBSA," Mason said. "We set up a data science team. We quickly identified 100 million pounds worth of savings in the first six months, and that got us the buy-in [from the NHS] we needed to carry on our analytics journey."
After building a data and analytics team, the NHSBSA considered various analytics platforms, including Informatica and even building its own. Ultimately, with its data coming in from both internal and external sources as well as on premises and from the cloud, the agency chose the Oracle analytics suite with Oracle Exadata as its database platform.
"At that moment in time -- and probably still is -- [we believe] it's the best hardware you can buy for this kind of analytics," Mason said, referring to the Exadata platform's servers. "It was secure, it was stable, and we had lots of support from Oracle helping us get set up."
Two years later, in 2016, the NHSBSA expanded its analytics capabilities to make data the driver behind its decisions. It began developing machine learning algorithms, building up its enterprise data warehouse and further developing its business intelligence capabilities by adding Oracle Analytics Cloud.
That allowed the agency to make more sense of its transactional data, evolve its internal management information and improve its products and services, all of which lead to cost efficiencies.
Now, using the Oracle analytics platform, the NHSBSA is able to bring all of its raw data into a landing area, move it into a staging area where it gets transformed, visualize the data and finally use it to create aggregate tables and prebuilt reports. And according to Mason, the agency's analytics stack from Oracle can load 1.5 million database transactions in 45 minutes, stage the data in another 90 minutes, and move it to the final stage for analysis in 12 more minutes.
By 2019, the NHSBSA had reached the target of identifying savings of a billion pounds, and data analytics supported that to the tune of over 800 million pounds. But we didn't stop there. We continue to push ourselves in the data and analytics arena.

Andrew MasonData warehouse and BI manager, U.K. National Health Service Business Services Administration
Meanwhile, the agency has 4,000 registered users running about 8,000 queries per day, each of which averages just 14 seconds.
"By 2019, the NHSBSA had reached the target of identifying savings of a billion pounds, and data analytics supported that to the tune of over 800 million pounds," Mason said. "But we didn't stop there. We continue to push ourselves in the data and analytics arena."
Among the ways the Oracle analytics platform helped the NHSBSA find ways to reduce spending is to identify fraud and waste.
Mason said that over a billion pounds in U.K. healthcare funding is lost to fraud annually, and "data and analytics can help tackle this." It can help identify such fraud as incidences of unnecessary prescriptions and activity in the name of deceased patients.
Meanwhile, the NHSBSA's use of Oracle analytics can help it identify wasted spending on brand-name pharmaceuticals when generic options are available, according to the agency.
Another way the Oracle analytics platform helps the agency reduce costs is to improve prescription behavior, in particular over-prescribing of antibiotics and other drugs. It also can help pinpoint incidences of polypharmacy, the taking of medications concurrently that can sometimes lead to dangerous consequences.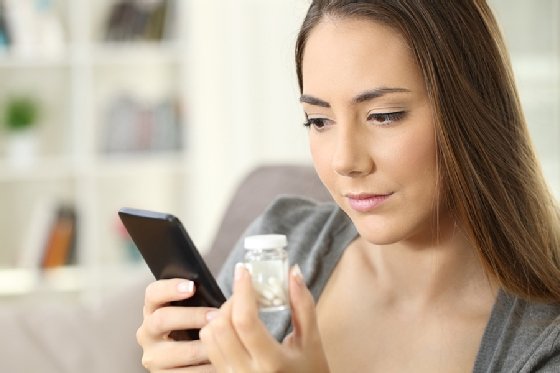 "The data scientists did the grunt work," Mason said. "They came up with the insights, and then we productionized that through our data warehouse and BI dashboards and started pushing that data out to the wider NHS to start improving behaviors as well as putting that data in the hands of policymakers to make more informed decisions."
Over the past two years, according to Mason, general practitioners in the U.K. had prescribed more than a million fewer antibiotics. Meanwhile, nearly 10,000 fewer patients are on 10 or more medications.
Now, amid the COVID-19 crisis, the NHSBSA is using the Oracle analytics platform to help the U.K. combat the virus.
Its data has helped reduce in-office visits by identifying patients who could benefit from getting prescriptions filled electronically, The data also identifies potential pressures on pharmacists by looking at how many regular customers are over 70 years old. In addition, the system helps administrators discover who should be on the U.K.'s shielded patient list -- those at high risk of complications who were advised at the start of the lockdown to stay at home for 12 weeks.
"For our data sets to be used in such important work, I don't think there's any bigger compliment," Mason said. "It makes all the blood, sweat and tears worth it."
Dig Deeper on Business intelligence technology