WavebreakMediaMicro - Fotolia
Sisense unveils new integration with Azure Synapse Analytics
Sisense adds to its multi-cloud capabilities with a new integration that will allow customers that store their data in Microsoft's ecosystem to quickly act on their data.
Sisense unveiled a new integration with Microsoft Azure Synapse Analytics that will enable Sisense customers to easily access data at scale and quickly derive insights from their data.
Azure Synapse Analytics was first unveiled in preview November 2019 and is an ecosystem that joins data warehousing and analytics in a single environment. Now generally available, it's designed to provide the data management that leads to business intelligence.
Sisense, meanwhile, is an analytics vendor based in New York and founded in 2004 whose platform features augmented intelligence capabilities aimed at making it easy to use for data scientists and business users alike. Its most recent update, rolled out in April, featured low-code/no-code tools for application developers and a natural language query feature.
Through the new integration, which is available as part of Sisense's standard analytics platform and does not require users to pay an additional fee, Sisense customers can store their data in Azure Synapse Analytics and seamlessly access and query that data for analysis. The integration was unveiled Sept. 29.
Beyond the capability enabled by the integration, the ability to work with Azure Synapse Analytics signals to potential customers that Sisense is working to enable users to take advantage of the most modern data management tools available, according to Doug Henschen, principal analyst at Constellation Research.
"Synapse is the emerging, go-forward data lake and analytics platform of Azure, so this Sisense announcement is a reach-out to Microsoft Azure customers to let them know that Sisense is Synapse-ready," he said.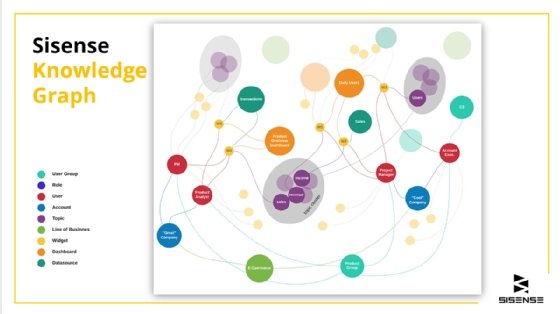 Ashley Kramer, chief product and marketing officer, meanwhile said the new integration stands to make data management simple for Sisense customers that use Microsoft's cloud ecosystem to store their data. She noted that Sisense is cloud-native and meshes well with Azure.
"It's a beautiful partnership for the Synapse data side and the Sisense analytics side to come together seamlessly for customers," she said. "[Sisense users] are able to make powerful insights off of that data that Microsoft is housing and storing at scale."
Synapse is the emerging, go-forward data lake and analytics platform of Azure, so this Sisense announcement is a reach-out to Microsoft Azure customers to let them know that Sisense is Synapse-ready.

Doug HenschenPrincipal analyst, Constellation Research
While the new integration with Azure Synapse Analytics will enable Sisense customers to easily access data stored on Microsoft's new platform, remaining cloud-agnostic is part of the BI vendor's core philosophy.
As a result, the integration joins a host of similar integrations Sisense already has forged with the various cloud data warehouses.
Sisense recently developed an integration with AWS Outposts, the on-premises version of AWS' public cloud, and previously had integrations with Amazon Redshift and other AWS cloud storage products. In addition, the Sisense analytics platform provides strong connections to Google BigQuery and new Wall Street darling Snowflake, which recently conducted a record-breaking initial public stock offering, as well.
"We have a lot going on with our cloud partners," Kramer said. "We're partners with all of them because they have powerful data and we can work across all of that data, and of course on-premises data."
Henschen, meanwhile, said that although adding prebuilt connectors to data warehouses and data lakes is now routine for BI vendors, it's nevertheless important.
"The more you can offer the better, and there's a constant push to add a prioritized list of the newest and most popular options," he said. "Microsoft obviously has a lot of customers, so Synapse is clearly in demand even though it's a very new Microsoft Azure services-based platform."
Moving forward, Sisense will continue to focus on working across the various clouds, according to Kramer. In addition, she said the vendor plans to continue to improve the AI capabilities of its platform as well as add more embedded analytics capabilities so customers can take advantage of data not only when looking at dashboards but also throughout their workflow.
"We're working on bringing more capabilities around what we call data infusion, being able to bring the data to the customer where they're spending their time," Kramer said. "Too often people focus on the dashboard, but that's just one piece of the story so you'll see us start to do a lot around bringing the data experience to customers where they work. This is really what moves us to the next stage."