CIO Innovators: Profiles in IT and business leadership
The SearchCIO.com CIO Innovator Profile Series highlights how CIOs use technology innovation to meet IT and business leadership objectives. Meet the leaders of tomorrow.

The SearchCIO.com CIO Innovator Profile Series highlights how CIOs use technology to meet both IT and business leadership objectives. The CIO has become the key in aligning both sides of the organization, creating a socially responsible and efficient IT infrastructure.
Each of these leaders has used technology in an innovative way, managed technology in a way that helped change the business, or developed technology that created new business and profits for the company. Read more about today's -- and tomorrow's -- IT leaders in the profiles below. If you know an innovative CIO who should be featured here, drop me a line at [email protected].
Raytheon seeks to innovate around IT security services
MICHAEL DALY
Director of IT security services and deputy CISO
Raytheon Co.
With threats commonplace and new breaches every day, innovation around IT security services can seem impossible. Not so, says Raytheon's deputy CISO.


NERC standards pose challenges for IT innovation at power utility
STEVE DYKSTRA
Director of shared services
American Transmission Co.
NERC standards compliance is the law at public utilities. ATC's IT director discusses how to create a framework for IT innovation in that environment.


CIO revs up highway patrol with massive application modernization
CLIFFORD GRONAUER
CIO
Missouri State Highway Patrol
Most CIOs take on application modernization one legacy app at a time. That wasn't the case with the Missouri State Highway Patrol's intrepid CIO.


EPA CIO looks to collaboration software for technology innovation
MALCOLM JACKSON
CIO
U.S. Environmental Protection Agency
Like private companies, government agencies need to know about technology innovation. The EPA is looking at collaboration software as a game-changer.


At Manulife Financial, innovation is part of IT governance structure
HARRY PICKETT
Chief technology officer
Manulife Financial Corp.
Learn more about IT innovation as a function of the IT governance structure.


Codelco CIO transforms business with business process automation
MARCO ANTONIO ORELLANA SILVA
CIO
Codelco-Chile
Codelco-Chile's CIO, who won this year's MIT Innovation award, explains how business process automation is changing how the mining company operates.


Organizational teamwork starts the IT innovation process
BRYAN SMITH
CIO and vice president
Volvo Construction Equipment North America Inc.
Organizational teamwork at Volvo Construction Equipment North America is one of the engines of IT innovation. Watch as the CIO explains how it works.


ALIGNING IT WITH THE CORPORATE MISSION
A CIO's tough-love approach to IT transformation
RICH ADDUCI
CIO
Boston Scientific Corp.
How did Boston Scientific's CIO go about transforming IT? He told his managers they weren't as good as they thought they were.
ATTACKING IT SECURITY THREATS

How to deal with IT security threats
TOM PYKE
Former CIO
U.S. Department of Energy
Read what a CIO has to say about the next generation of IT security threats, and why program management is important.
BUILDING A BETTER SANDBOX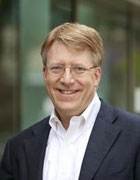 Technological innovation reaches across the C-suite
ROGER ROBERTS
IT strategist
McKinsey & Co.
Technological innovation is becoming a full-contact sport across the C-suite, a McKinsey IT strategist says. We ask him what CIOs need to do to compete.
CHALLENGING THE STATUS QUO WITH BI
BI and analytics challenge collective wisdom
ATEFAH RIAZI
CIO
New York City Housing Authority
Business intelligence and predictive analytics are enabling Atefeh Riazi to take the guesswork out of IT investments.
COLLABORATING IN THE CLOUD

A CIO's journey to bring back IT innovation
STEVEN JOHN
CIO
H.B. Fuller Co.
IT innovation was lost behind an Iron Curtain at H.B. Fuller until "turnaround" CIO Steven John was brought in.
CONNECTING INTEGRATION POINTS

CIO innovator on creative destruction
BRYAN SMITH
CIO and vice president
Volvo Construction Equipment North America
Creative destruction can define innovation, but sometimes saying, "Get out of your comfort zone" is the best way to realize innovation, one CIO says.
CONSOLIDATING WITH THE CLOUD

CIO uses his seat at the table to drive IBM to the clouds
PAT TOOLE
CIO
IBM
IBM's CIO shares insights regarding the launch of Blue Insight, one of the world's largest private clouds, and consolidation of the company's mammoth IT operations.
EVOLVING THE PROJECT MANAGEMENT OFFICE

PMO helps CIO navigate rough financial waters
SHARON GIETL
CIO
The Doe Run Co.
How did the CIO of The Doe Run Co. navigate budget cuts and layoffs? With a PMO that is prioritizing projects for the enterprise.
FINDING SECURITY IN THE PRIVATE CLOUD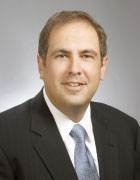 In search of speed, State Street's CIO builds a private cloud
CHRISTOPHER PERRETTA
Executive vice president and CIO
State Street Corp.
A CIO in the buttoned-down business of banking taps into the virtues of flexible, scalable computing by building an industrial-strength private cloud.
GUIDING INNOVATION AND CHANGE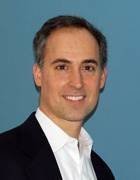 An innovation management approach where ideas don't go to die
ROY ROSIN
Vice president of product management and innovation
Intuit Inc.
Intuit's innovation leader shares his best practices for sustaining innovation management, serial disruption and a culture of innovation.
INVESTING IN PEOPLE
How to build a pipeline of IT leaders focused on innovation
PETER BREUNIG
General manager of technology and architecture
Chevron Corp.
How is one of the world's largest energy companies fostering IT innovation? By letting IT leaders know it's OK to focus on technology.
LOCKING DOWN PROCESS MANAGEMENT

CIO's approach to innovation on the frontlines of business
WILLIAM K. WRAY
CIO
Blue Cross Blue Shield of Rhode Island
For Wray, operational excellence trumps technology in his approach to innovation. The goal: faster, better, cheaper processes.
MAKING THE CASE FOR CLOUD COMPUTING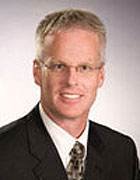 How Lands' End's CIO soft-sold a cloud strategy
STEVE CRETNEY
CIO
Lands' End
Lands' End's CIO came up with a cloud strategy to help expand internationally. Then the hard part came -- using his soft skills to bring people along.
MANAGING THE BUSINESS OF IT

Why IT finance matters
ALLAN HACKNEY
CIO
John Hancock Financial Services
John Hancock Financial Services' CIO explains why managing IT finance matters and how it's about to change.
MANAGING BUSINESS PROCESSES IN THE CLOUD
DM's CIO spots process levers for IT innovation
LALIT PANDA
Global CIO
D&M Holdings Inc.
It took a supply chain expert to find the levers for IT innovation across D&M Holdings Inc.'s global network of high-end audio and video brands.
MERGING THROUGH IT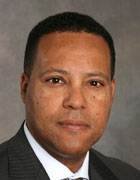 The technology integration of two giants
MARTIN DAVIS
Executive vice president and head of technology integration
Wells Fargo & Co.
Wells Fargo CIOs offer a look inside a technology integration strategy driven by the need to convert 70 million customers within three years.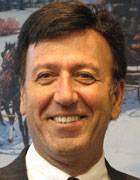 A roadmap to sidestep technology integration risks
WAYNE MEKJIAN
Executive vice president and CIO of information services
Wells Fargo & Co.
Learn how an air space analysis system helped Wells Fargo avoid technology integration disasters and service disruptions while merging with Wachovia.
NEW WAYS TO GOVERN IT
Business process automation for the business' sake
ED BELL
Interim CIO
Massachusetts Senate and House
Business process automation success doesn't necessarily hail from the process of automation or the BPM tool, says this CIO.
OVERHAULING LEGACY APPLICATIONS

Using innovation and risk to get off legacy IT systems
CHRISTOPHE DELANDES
CIO
KapStone Paper and Packaging Corp.
Under pressure to get off legacy IT systems, a CIO bets on modularity and an IT team grateful to be working on something new.
PUTTING SOCIAL MEDIA INTO ACTION

Enterprise 2.0 effort brings deep cultural changes
ABHA KUMAR
Head of corporate systems integration
The Vanguard Group Inc.
Vanguard's Abha Kumar realized an ambitious enterprise 2.0 project by tapping into a corporate blueprint predicated on high-performing employees.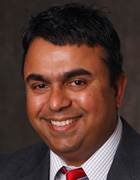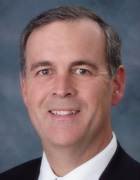 CIO, CEO of New York Life RPS tackle IT organization transformation
NEAL RAMASAMY, managing director and CIO (left)
DAVID CASTELLANI, CEO and senior managing director
New York Life Retirement Plan Services
A CIO and CEO discuss the changing role of the IT organization, and why social media is topping their agenda.
SPARKING A BUSINESS TRANSFORMATION WITH SOA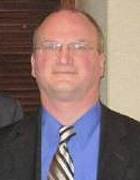 A CIO's SOA strategy fuels business transformation
NEAL KADARABEK
CIO and executive director
Hallmark Services Corp.
A SOA strategy and an agile project management approach turned IT from an anchor into a business transformation engine at Hallmark Services Corp.