Jakub Jirsk - Fotolia
Oracle Cloud Infrastructure pitch focused on cost, security
Oracle is intent on migrating its vast installed base to its IaaS platform through measures such as cut-rate pricing and strong SLAs on availability, performance and manageability.
Oracle still lags well behind hyperscalers AWS, Microsoft and Google in IaaS, but the company is trying to lure existing customers with a threefold message centered on competitive pricing, advanced security and greater assurances on availability, performance and manageability.
Those themes resounded in a virtual keynote delivered this week by Oracle's chief corporate architect, Edward Screven.
Oracle Cloud Infrastructure is the second IaaS offering from the company. Its first attempt, known as OCI Classic, was based on OpenStack and failed to gain much interest. OCI Gen 2 introduced many technical advancements over Classic.
Unlike rival platforms, OCI offers customers not only an availability service-level agreement (SLAs), but also SLAs for performance and manageability, Screven said. "I don't know about you, but an availability SLA without a performance SLA? It seems kind of meaningless," he said. "What does it mean to say my system is available and performing if I can't perform a lifecycle management operation I need?"
Last year, Oracle founder and chairman Larry Ellison claimed that customers who moved Oracle database workloads from AWS onto OCI would save at least 50% on their bills. The same is true in general for services running on OCI, said Screven, who reports directly to Ellison.
"We charge about half as much for compute, and much less for storage and network egress," he said in a question-and-answer session. "The exact difference will depend on shapes and configurations you choose."
Of course, these types of customer-friendly policies are critical if Oracle wants to gain market share against AWS, Microsoft and Google in IaaS. To that end, one new Oracle customer backed up the company's cost-savings claims.
Naveego, a startup with a platform for collecting and cleansing data from various sources for use in machine learning, has moved all of its development and testing instances to OCI after first using AWS and Azure for those purposes, CEO Katie Horvath said in an interview.
In initial talks, Oracle representatives told Naveego it could save 60% on costs compared with rival platforms, according to Horvath.
"I thought, 'That's way too good to be true,'" Horvath said. But it turned out to be the case, and not through any extra largesse on Oracle's part. "Oracle had pretty much set prices," she said. "No chits, or anything like that."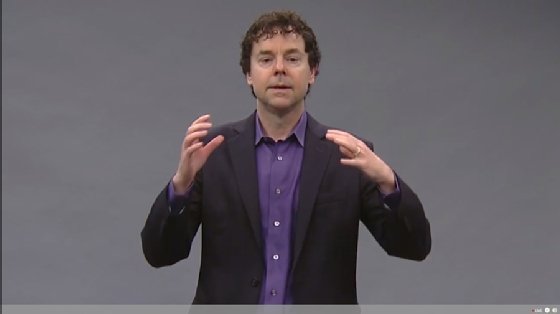 Naveego's software needs high availability, and thus is deployed across multiple availability zones, Horvath said. While other cloud providers charge money for data communication between zones, Oracle does not. "[The savings] allowed us, within our existing budget, to expand dev and testing," she said.
The company is also moving some production workloads to OCI but will continue using AWS and Azure in production as well in order to meet customer needs or preferences, according to Horvath.
Oracle's pricing -- and in particular, Ellison's 50% off claim -- should be placed in context, said John Rymer, an analyst at Forrester Research. "As a company that relies on direct sales, you need to have really, really simple value propositions like that for your sales force," he said.
The aggressive pricing also follows a pattern Microsoft engaged in as it built out Azure, Rymer said. "That was how they got [Azure] off the ground. Oracle, as the 'new kid,' that may be how that have to get going."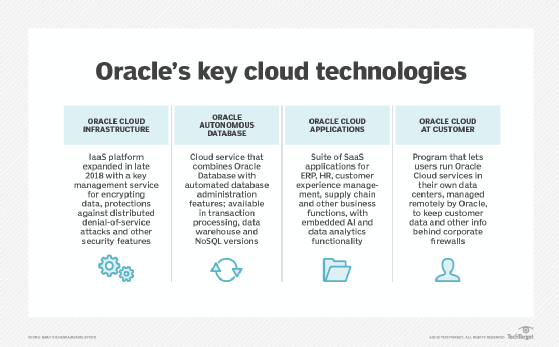 Oracle's OCI pitch focuses on the installed base
Oracle doesn't believe it's in the same game as AWS, Azure and Google, seeking appeal from a broad cross-section of IT buyers, Rymer said. Rather, it has positioned OCI as a migration target for its customers' on-premises databases and applications. "That's what they're focused on," Rymer said. "That is a different competitive stance. To me, that's two niches."
But you won't hear Oracle executives directly say so in public statements. "It's not the kind of thing that Larry is going to shout about," Rymer said. "It's too limiting."
Oracle's on-premises customers include many in highly regulated, conservative industries. Thus, it is not surprising that its OCI pitch has a heavy emphasis on security. Screven discussed Cloud Guard and Maximum Security Zones, two upcoming services Oracle launched at OpenWorld in September.
Cloud Guard monitors customers' instances and determines whether they're in a weakened state of security or are under attack. The system then changes configurations to ward off attack. Maximum Security Zones provide customers with a completely locked-down environment by default to avoid configuration-related data leaks. Many high-profile incidents of that kind have been linked to misconfigured AWS S3 storage buckets.
Exactly how well Cloud Guard and Maximum Security Zones work in real life remains to be seen. Both will be generally available later this year at no additional charge to customers, Screven said.
One of the important design points for Gen 2 cloud was to be able to lift and shift traditional workloads, including [E-Business Suite], into the cloud.

Edward ScrevenChief corporate architect, Oracle
Screven also spoke to the potential concerns of Oracle applications customers now running the software on premises. "One of the important design points for Gen 2 cloud was to be able to lift and shift traditional workloads, including [E-Business Suite], into the cloud," he said. Some customers already self-manage their EBS installations on OCI, while others use managed services from Oracle, he said.
"You don't need to think about this as a cloud-native rewrite," he added. "You can move a workload, then integrate with Autonomous Data Warehouse, then integrate with Digital Assistant, then begin using Helidon and Kubernetes."
During the next 12 to 18 months, Oracle should continue to prioritize helping customers modernize applications, but there are gaps in its strategy, according to Rymer.
"In order to get new blood into the customer base, they really have to introduce a focus on developers and business process [automation]," he said. Part of this can be attributed to the departure in late 2018 of former product development chief Thomas Kurian, who is now CEO of Google Cloud.
"They kind of did a reset at about the time Kurian left, and resets cost time," Rymer said.