Review the pros and cons of 8 common hybrid cloud use cases
Evaluate the following hybrid cloud use cases, as well as the common advantages and disadvantages that come with pairing on-premises architectures and different cloud models.
Enterprises deploy hybrid cloud architectures to take advantage of the benefits of multiple platforms, but it's an architectural model that's suited for some use cases more than others.
A hybrid cloud model -- for the purposes of this piece, any combination of on-premises and public cloud resources -- isn't something an enterprise should commit to without a thorough evaluation. Each company is different, with its own specific needs, skill sets and hybrid cloud use cases. And even if your IT team is adept enough to handle a hybrid cloud, other staff might not be familiar with these dual operations, security and governance tools that must span across multiple platforms.
An enterprise needs to proceed with caution when implementing a hybrid cloud architecture and address specific issues, such as properly structuring data for the different platforms and juggling different management capabilities in each environment. Even if your organization is careful, there is no guarantee a hybrid cloud will lead to positive returns on those investments.
One way to mitigate common hybrid cloud challenges is to address why your company needs it in the first place. Review the benefits and challenges of the top eight hybrid cloud use cases and decide if your workloads could benefit from these types of architectures.
1. Digital transformation
Enterprises tend to view the cloud as a way to modernize their infrastructure for digital transformation. But like all major business decisions, this type of shift requires a detailed examination and reinvention throughout an organization.
For example, Rosendin Electric, one of the largest electrical contractors in the U.S., began a cloud migration from an on-premises disaster recovery, quality assurance and production environment. Rosendin worked with VMware Cloud on AWS to streamline the cloud migration process.
Its biggest challenges have been the actual migration of data and the need to ensure sizing projections and requirements are accurate. "The amount of data that you initially identify for transfer comes with some possible ancillary issues," said James McGibney, senior director of cybersecurity and compliance at Rosendin. For instance, he found that a typical data silo incurs about a 20% overhead for log files and other data.
Rosendin also had to increase its overall bandwidth throughput to support the data migration. "For companies considering a move to a hybrid cloud environment, I would suggest they factor in every and all costs, including bandwidth, backups and licensing to ensure they will see a return on investment," he said.
2. Partial upgrade
Hybrid clouds can provide enterprises with more agility via the public cloud, while still maintaining the benefits of their on-premises legacy applications. An organization often considers a hybrid cloud model if it decides to switch part of its enterprise application ecosystem to the cloud but cannot execute the full transition for all its software, Nucleus Research's Andrew MacMillen said.
In other words, a customer might buy the latest version of Oracle Customer Experience Cloud but can't upgrade from their JD Edwards deployments because its software customizations aren't supported by Oracle ERP Cloud. JD Edwards customizations could therefore represent a competitive difference-maker for the company in its industry.
According to MacMillen, there are a few questions that enterprises will need to address before implementing a hybrid cloud model:
How will a transition to the cloud address my organization's pain points?
Are we in a position to transition one or multiple parts of our organization to the cloud?
Will the data connections and integrations between cloud and on premises harm my organization?
3. Disaster recovery
Another common hybrid cloud use case is disaster recovery. A hybrid cloud architecture provides a cost-effective backup strategy for existing enterprise applications, since cloud users don't need to rent another physical location or invest in idle hardware.
On the flipside, a major drawback of this model is that these hybrid recovery runbooks and procedures tend to be more complex than dealing with on-premises disaster recovery locations. The biggest challenge lies in getting staff prepared to transition to the cloud in a way that does not compound whatever issue triggered the disaster recovery in the first place.
4. Expanding footprint
Many enterprises adopt hybrid cloud to support compute- and storage-intensive workloads, such as data warehouses, analytics and high-performance computing. Start small in these scenarios to satisfy your cloud curiosity at a low cost.
"If a prototype or experiment fails, you simply pay for what you used and move on," said Warner Chaves, principal consultant at Pythian, a global IT services company. Hybrid cloud also provides the flexibility to scale up and out when needed and power back down when not in use.
However, a key challenge of taking this strategy beyond the prototype stage is that regulatory compliance might be harder in some industries since large amounts of data will need to live in the cloud. This model also requires experienced staff to avoid runaway costs and optimize the use of the latest technology.
IT teams should also note that data integration and movement must be developed in a way that provides a transparent experience between on-premises and cloud systems. A data security model must be consistent across environments, and it must also cover any gaps or prevent any unexpected elevation of privilege.
5. Testing a cloud stack
With hybrid cloud, an enterprise can try out cloud tools before making a larger commitment to adopt a particular cloud vendor's stack. Enterprises can explore the ramifications of migrating back from the cloud, if required, before committing to a more full-fledged deployment.
Nevertheless, the apprehensive testing of this architecture can also slow down adoption. This is less of an issue in highly risk averse industries that move slow anyway, like banking, insurance and healthcare, but it might create problems for startups and other companies that want to move fast.
You may also end up in a scenario where you test out multiple stacks and don't end up identifying a clear winner. This can create uncertainty for staff and confusion around which cloud they should focus their training.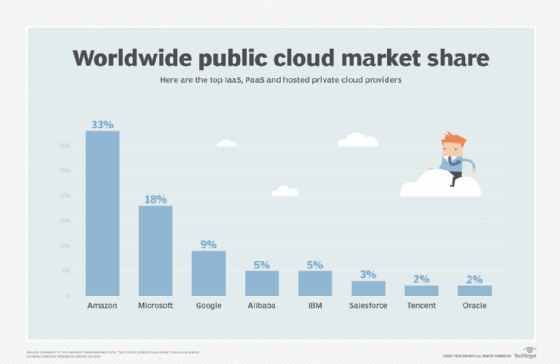 6. Improving data processing
Enterprises can also use a hybrid cloud architecture to take advantage of cloud data processing tools while addressing GRC requirements that keep data on premises. Many enterprises are developing data ingest pipelines that use clusters to analyze data and scale efficiently, said Mike DeLuca, global hybrid cloud lead at Avanade, a joint venture between Accenture and Microsoft. Yet, enterprises also have a variety of systems that come from on-premises systems and cannot be moved to the cloud for compliance or data gravity reasons.
Organizations can utilize the cloud for the core PaaS offerings to ensure high uptime and response to users, and employ older on-premises gear configured in a Kubernetes cluster to perform the data analysis before sending the results to the cloud.
"This cuts back on costs by allowing the use of older equipment on premises and leverages the strengths of the cloud," DeLuca said. The challenge here is managing the separate resources and getting a single view of the application. However, there are tools -- such as Azure Arc and Google Anthos -- that could help address this issue.
It's also important that enterprises are wary of the temptation to use only the most basic cloud services to maintain consistency across environments, which can limit performance or drive up costs.
"Organizations tend to not make use of the unique advantages of the individual providers due to a desire to be able to move workloads, which is rarely actually done," DeLuca said.
7. License optimization
Hybrid cloud implementation can help enterprises improve the use of software licenses for applications, databases and middleware that runs across private and public cloud environments.
This is often the case when an application vendor has a relationship with a cloud provider, providing users with more flexibility to extend those licenses to the cloud. Microsoft and Oracle also offer licensing incentives to entice existing customers to move to their respective clouds.
However, enterprises need to balance these license cost savings against any potential increases in data egress charges or additional staffing or skills requirements. It might not be worth the effort if it ultimately costs more time and money than it would to keep those assets on premises.
8. Mixed data sets
Compliance and security of data have at times been a hybrid cloud hurdle, especially for companies that want to utilize the public cloud but are limited in their ability to do so. Hybrid cloud use cases often encounter disparate security and compliance requirements for each data set, said David Linthicum, chief cloud strategy officer at Deloitte. For example, some workloads may have to be kept in a private data center due to data residency regulations, or because a specific set of security parameters aren't available in public clouds.
However, this limitation is becoming less common as public cloud providers get better at security and compliance. Regardless, a hybrid cloud model is still the best architecture for companies that must deal with a larger than normal data risk, Linthicum said.