Natallia Vintsik - Fotolia
Commvault displays a new personality, experts say
In 2019, Commvault has hired a new CEO, made its first acquisition and launched its first subsidiary. At Commvault Go 2019, the company also reflected a new culture and attitude.
This has been a year of significant change for Commvault, beginning with the hiring of Sanjay Mirchandani as CEO at the start of 2019.
Commvault this year made its first-ever acquisition by buying software-defined storage player Hedvig, giving the data protection vendor more general storage capabilities. Commvault also launched its first subsidiary called Metallic, a sub-brand that focuses on Commvault's software-as-a-service options. Metallic was launched through an in-house incubation initiative, a separate department within the company that focuses on launching ventures in a startup-like manner.
There are also more subtle changes that reflect a different culture inside the New Jersey-based company. Commvault Go 2019's exhibitor hall this month featured booths equipped with whiteboards and mini-theaters for headphone-adorned attendees to listen in on breakout sessions. It also had a pen full of puppies up for adoption and a rock climbing wall.
"This isn't something you would've seen before from Commvault," Enterprise Strategy Group (ESG) senior analyst Christophe Bertrand said.
Bertrand said comparing the keynote this year, which featured Commvault commercials with "Data Therapy Dogs," with the 2018 keynote in Bob Hammer's final year as CEO showed a radical difference in attitude. The 2019 keynote also focused on data and storage management more than backup and recovery.
"It feels like a rejuvenated company," Bertrand said.
Bertrand said Commvault's adding Hedvig and Metallic are signs the company is positioning itself for a market shift. He said backup and recovery as it stands now will go away within the next two years and be replaced by data intelligence and data reuse. Simply using backup copies to recover from emergencies is going to be the starting point for data management. That means backup vendors should look at how they can help customers get value out of copies of their data.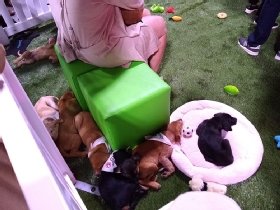 "Strategically, Commvault has picked up the general direction of where the market is going. It now has the components to go to the next level of backup and recovery," Bertrand said.
Customers at Go weren't sure how much value Hedvig and Metallic will add for them. According to ESG senior lab analyst Vinny Choinski, that is because Commvault has been vague about what is coming next and how it will benefit customers. Choinski said the pieces are in place, but Commvault needs to explain its strategy.
"[Customers] haven't wrapped their heads around it yet, but if there's a roadmap for them, they can catch up," Choinski said.
Bertrand and Choinski agreed Commvault needs to integrate Hedvig quickly to meet customers' shifting data management needs.
George Crump, president of IT storage analyst firm Storage Switzerland, said acquiring Hedvig was a clear move against newer backup competitors, but Metallic demonstrated an uncharacteristic quickness and agility to the market from Commvault. He said offering data protection as a service and on a subscription model is the future of how backup will be handled, and he was surprised Commvault spun out Metallic so quickly to address it.
"There's no question that buying Hedvig is a direct attack on Rubrik and Cohesity, but Metallic caught me off guard," Crump said.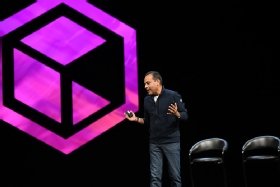 Crump mused that Metallic might not be something Commvault wants to become too successful too quickly because of how it might impact Commvault's financials. He said investors may not be ready for a sudden switch from having a majority of annual revenue come from landing several large-sum deals to a steady stream of subscription sales -- especially after Commvault missed its revenue projections in Mirchandani's first two quarters as CEO. It's possible Metallic is slow-rolling Commvault's non-backup capabilities, such as disaster recovery and analytics, to ensure it grows at a steady and manageable pace.
There's no question that buying Hedvig is a direct attack on Rubrik and Cohesity, but Metallic caught me off guard.

George CrumpPresident, Storage Switzerland
Commvault has not put too much emphasis on its new idea incubation department that launched Metallic, but it drew Bertrand's attention. Similar to how Cloudian launched its Edgematrix spin-off for edge computing, Bertrand said such a department is a great way to launch a business venture quickly without having to go through internal bureaucracy and distracting the core business.
He said few companies could pull off a skunkworks projects department, and he didn't expect to see it from Commvault. Bertrand said it is one of the many internal changes brought about by Mirchandani that shows how much Commvault has changed since last year.
Bertrand also noticed the presence of board members in analyst briefings he attended at Commvault Go. Although a small detail, that gave him the impression that there was confidence in the new CEO, which was a different feeling from what he experienced at previous events.

"It seems like there's trust between the board and the leadership," Bertrand said.