by_adr - Fotolia
Beyond backup: How to get more out of your backup data
Do you view your organization's backup technology as a simple one-trick pony? Here are several ways to get additional value out of this essential practice.
Backup is an essential technology. But what if backups could be used for more purposes other than just insurance against data failure?
A growing number of organizations are beginning to realize that backups have value beyond backup, and can put them to effective use in a variety of other ways.
A new view
"Organizations often think of backups as the technology needed to fix the 'I deleted my file' problem and nothing more," said Tim Singleton, president of Strive Technology Consulting. "There are several other uses for backups that don't get as much attention."
First, and perhaps most importantly for going beyond backup, is protection against ransomware attacks. "If your computer gets infected and all of your files are suddenly encrypted, you can either pay the criminal and hope they are honest enough to give you the decryption key, or just delete the files that it encrypted and restore from backup," Singleton said.
Backups can also provide reliable incident response assistance, acting as an alert when a suspected attacker tries to compromise an organization's infrastructure resources. "By examining backups, you may be able to figure out what an attacker stole, how he or she initially gained access, and what tools or techniques were used during the compromise," explained Peter Silberman, CTO of Expel, a managed security provider.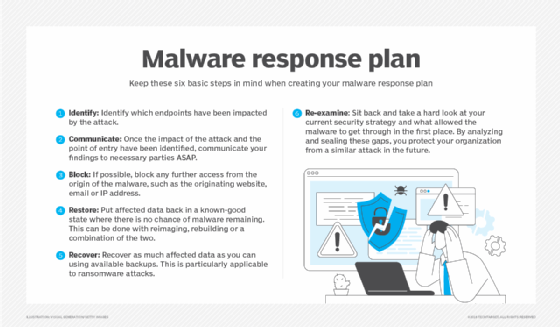 Testing, testing
Backup technology can serve as a flexible and reliable test bed. "We routinely use our backup software -- Veeam -- to replicate servers to test various software installs and updates without risking the live client server," said John Watkins, vice president at support and services firm InRsite IT Solutions. "This lets us figure out all the bugs and plan for them before our clients run into the issue themselves."
Watkins also relies on backup tech to migrate servers between VMware hosts, to convert between hypervisors -- such as vSphere to Hyper-V and vice versa -- and to convert a physical server into a virtual machine. "The ability to do our testing on an exact clone of a client server, without risking the live server or data, has proven invaluable to us," he noted. "We can do the testing and implementations during the workday, but without interrupting client operations."
In software development, backup and backup-like functionality can help create testing-dedicated clones of production environments. "Our team, for example, specifically utilizes backup and snapshots to create experimental environments for research and training purposes," said Vladyslav Gram, head of DevOps at custom software developer Ciklum.
Beyond backup, cloning and scaling capabilities can add a new level of flexibility to software development. "This is useful because we have the ability to test software on an identical-to-production environment with the actual data without disturbing live clients," Gram said. "With this [approach], we are able to scale only the needed components of our software, ensuring the best performance with optimal resource usage."
Video tracking
Phillip Walsh, director of photography at video production company Philm Productions, said his organization goes beyond backup to track the progress of current client projects. "Our editors sync to a short-term backup server, allowing me to see what work is still active, the date created, the last date they were synced and review the work," he said. "This allows me to see the progress made and evaluate a time for delivery to the client."
Once the client has signed off on the project, the files are moved to a long-term archive. "This workflow keeps us efficient and is also easy to maintain from anywhere in the world that has an internet connection," Walsh said.
Only the beginning
There's a growing belief that organizations have only scratched the surface of backup technology's potential. "Think about whether this approach is going to gain you any benefits beyond recovery testing," said Adrian Moir, lead technology evangelist at IT administration software developer Quest Software. "If you see a need in the business that could be fulfilled by using backup data, then it's very much worth investigating the reward versus effort."
Dig Deeper on Data backup and recovery software