Definition
ASHRAE (American Society of Heating, Refrigerating and Air-Conditioning Engineers)
What is ASHRAE (American Society of Heating, Refrigerating and Air-Conditioning Engineers)?
ASHRAE (American Society of Heating, Refrigerating and Air-Conditioning Engineers) was formed in 1959 by the merger of the American Society of Heating and Air-Conditioning Engineers (ASHAE), founded in 1894, and the American Society of Refrigerating Engineers (ASRE), founded in 1904.
ASHRAE's goal is to serve as a source of technical standards and guidelines. The international society offers educational information, courses, seminars, career guidance and publications. The organization promotes a code of ethics for heating, ventilation and air conditioning (HVAC) professionals and provides for liaison with the general public.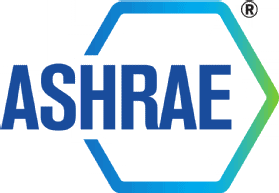 What are ASHRAE standards?
ASHRAE develops and publishes its standards so that AC and refrigeration professionals have access to up-to-date procedures when testing, installing and designing hardware. They also provide consistent terminology and information for HVAC professionals.
Guideline project committees create standards. These groups focus on areas such as refrigerant emission reduction, building energy conservation, air quality and thermal comfort.
These standards and guidelines are subject to continuous maintenance, and society members can revise the information. ASHRAE publishes a monthly journal. It also lists technology resources on its website.
Popular ASHRAE industry standards address the following:
ventilation for acceptable indoor air quality;
energy standards for buildings except low-rise residential buildings;
design and construction of high-performance green buildings; and
energy efficiency in existing buildings.
A series of technical committees and public review develop all ASHRAE standards. To keep information current, these groups review standards every five years. ASHRAE's website provides information on procedures and drafts; publication notices; downloadable versions on the standards; and notices of any special project committee meetings.
Along with standards, ASHRAE offers professional certifications. These include the following:
Building Commissioning Professional. Skills to manage, plan and coordinate commissioning teams for new and existing buildings.
Building Energy Assessment Professional. Training to properly evaluate equipment for energy consumption and optimization.
Building Energy Modeling Professional. Competency to assess and model building systems with the full range of physics and apply software results to validate energy models.
High-Performance Building Design Professional. Training to generate sustainability models for high-performance buildings.
Healthcare Facility Design Professional. Information on incorporating standards and regulatory codes into HVAC system design for healthcare facilities.
Operations and Performance Management Professional. Skills to effectively manage HVAC systems and achieve performance goals relating to air quality and safety.
In 2021, professionals earned more than 3,000 certifications to expand their industry knowledge and learn how to integrate ASHRAE standards into their everyday work.
ASHRAE research
ASHRAE established its research branch in 1960, and the society works with universities and research firms to gain materials for handbooks and advance technology within the field. Beyond ASHRAE, professionals can also apply for research grants that the society cosponsors in conjunction with the Air-Conditioning, Heating and Refrigeration Institute and the Chartered Institution of Building Services Engineers.
Overall, the organization's goals are to conduct research that helps its members remain the most authoritative and responsive source of technical and educational information about HVAC systems operations and building environments.
The 2010 to 2018 research plan focused on sustainability, optimizing resource effectiveness and minimizing any environmental effects. ASHRAE's current research plan has similar goals, focusing on the following:
resilience;
environmental quality in occupied spaces and its impact on health and well-being;
transmission of airborne infectious viruses;
sustainability, decarbonization, energy use and energy resources; and
HVAC equipment, components and materials.
ASHRAE also has several awards that members can apply for throughout the year:
ASHRAE Graduate Student Grant-in-Aid Award. Funds research for a full-time graduate student for investigation of ASHRAE technologies.
Service to ASHRAE Research Award. Recognizes an individual's volunteer contributions to the organization's research.
New Investigator Award. Advances Ph.D. recipients' academic pursuits, promotes ASHRAE research at universities and colleges, and fosters educational efforts for ASHRAE at academic institutions.
Innovative Research Grant. Supports research that does not immediately fall into the current technical committees' scope, but poses an important contribution to HVAC and refrigeration technology.
Homer Addams Award. A $5,000 grant to a graduate student who has worked with an ASHRAE research project over the past two years. Applicants must publish a paper in ASHRAE Science and Technology for the Built Environment or ASHRAE Transactions. The paper provides deliverables from ASHRAE-sponsored research projects.
In 2020, ASHRAE also developed an Epidemic Task Force to address the COVID-19 pandemic. It released a set of recommendations for businesses to reduce airborne viral exposure, as well as a set of guidance documents offering ventilation practices for different types of buildings to use.
ASHRAE lobbying efforts and legislation
Aside from helping members advance their professional and academic careers, ASHRAE is a proponent of government initiatives on the national, state and provincial level. The organization supports legislature surrounding industry issues, such as energy consumption and building standards.
ASHRAE's Washington, D.C., office serves as liaison between all levels of U.S. government and international relationships. Through public policy briefs, meetings, technical counsel and advisory committees, ASHRAE professionals guide politicians on matters affecting the public and HVAC professionals.
This ASHRAE contingency also works to educate members on current legislation and government action related to the industry, such as technical tools, rulings on ozone and energy consumption guidelines, and any activity with the Department of Energy.
The organization supports a committee network for sustainable energy practices. It also provides resources for members and chapters to get involved with local and governmental policies.
How to become an ASHRAE member
ASHRAE members gain access to the organization's extensive library of HVAC and refrigeration-related technical information and publications. This includes the monthly journal, technical portal access, bookstore discounts and a copy of the annual ASHRAE Handbook, as well as access to the research publication Science and Technology for the Built Environment.
Aside from informational access, members also can get involved with local chapters and committees of ASHRAE. In joining a chapter, members can make the most of their involvement and help ASHRAE grow, while expanding individual knowledge of the organization's work.
The ASHRAE Foundation exists to be a permanent financial resource and support ASHRAE's mission. As a proponent of expanding educational opportunities, the foundation provides scholarships, research assistance and professional development funding.
To join ASHRAE, one must have the following qualifications:
at least a high school education or higher;
work experience, including research, teaching, construction or engineering; and
a legitimate, authorized professional engineering registration or license.
Prospective members can apply online. Membership costs $230 annually.
This was last updated in
May 2022
Continue Reading About ASHRAE (American Society of Heating, Refrigerating and Air-Conditioning Engineers)
Dig Deeper on Data center ops, monitoring and management