How do you define data center size, density?
With shifts in the scale and density of data centers, one industry organization is drawing up ways to standardize how we talk about data center size and power needs.
There are plenty of metrics to measure data center footprint and power and cooling needs. AFCOM, the data center...
Continue Reading This Article
Enjoy this article as well as all of our content, including E-Guides, news, tips and more.
managers' association, thinks it's time to pare that down.
"You'll hear people say 'I have a very dense data center' or 'We have a small data center' and that doesn't really mean anything or relate to specific numbers," said Tom Roberts, AFCOM president.
The association's Data Center Institute think tank worked with data center designers, operators and vendors to qualify the terms for data center size and density, presented in the free paper, Data Center Standards. Read an excerpt from the paper here.
AFCOM describes data center size by compute space, and density by measured peak kilowatt (kW) load.
To the extreme
AFCOM segments data center density into four categories: low (up to 4 kW per rack), medium (5 kW to 8 kW), high (8 kW to 15 kW) and extreme (more than 16 kW per rack average).
The focus on density is timely. Colocation contracts revolve more around power today than they did five years ago, when the conversation was about space, said John Sheputis, president, Infomart Data Centers, a U.S. colocation space provider.
Server consolidation -- via virtualization and processor evolution -- increases data center density per square foot. There are fewer cabinets and fewer power supplies to manage, with less fiber to run -- all good things from an IT operations point of view, Sheputis said. But these trends change the understanding of high and low density.
Cosentry, a colocation provider headquartered in Omaha, Neb., tracks average power draw per cabinet in its facilities to baseline server space designs.
"Ten years ago, average power draw per cabinet was probably 700 to 800 watts," said Jason Black, VP of data center services at Cosentry. "Five years ago, it was 1.5 kW. Now, 3 kW. On current trend, we'll see five or six kilowatt average power draw in five years."
Infomart experienced this firsthand when merging its Dallas operations with Fortune Data Centers' Hillsboro, Ore., and San Jose operations, and acquired a former AOL data center in Ashburn, Va.
"The energy density of older data centers is two to three times lower than in newer data centers," Sheputis said, adding that standards for energy density change greatly in a short time.
This was evident comparing the older Ashburn facility to the state-of-the-art facility in Dallas. Ashburn will undergo a renovation, not just for space but for higher-density operations, before opening in 2015.
AFCOM plans to aggregate similar baseline tracking and comparison data for a broad swath of data centers by standardizing size and density terminology.
Devil in the density details
Although AFCOM's categories classify the total density of the data center, the devil for planning that space is in the details.
The same square footage that previously held 2 kW mixed cabinets now has a row of 8 kW servers, a set of storage arrays consuming 4 kW each, and low-power network and peripheral cabinets. A supercomputing island in one part of the data center handles big data processing at 15 kW per rack, while the other racks use only 3 kW or 4 kW each. Facility planning isn't just about aggregate power and cooling needs, but also the layout of IT systems using the space.
Square footage discussions are still useful, Black said. But the most important thing is how many rack location units are available in a given space.
AFCOM therefore segments data center sizes, from mini (room for up to 10 racks) through mega (room for more than 9,000 racks), in combination with the density measurements above that yield power demand information.
"Watts per square foot is a flawed standard for today's workloads," Cosentry's Black said.
Rack location units is a term that's evolved recently to help estimate utilization in a given room footprint, or estimate capacity. It takes into account the cabinet footprint and hot and cold aisle allowances. But not every IT organization can discuss their data center needs by this metric.
"In many cases, the art of managing physical space has been dished off to IT people with expertise in other areas, like storage and network," Black said. "Most people are sub-optimized in the data center and don't know best practices."
In an on-premises data center, perhaps clarity around power and density doesn't matter as much. The power bill comes out of the facilities budget, and as long as cooling keeps up with the hottest cabinet in the room, your terminology is unimportant. But today, on-premises facilities face end of life or major upgrades, power usage effectiveness comes under executive-level (and executive branch) scrutiny, and many companies plan the move into a colocation facility. Suddenly, IT leaders need to know how to communicate effectively about the space, power and cooling that important workloads require.
AFCOM's intent is for a data center manager to be able to measure compute space, designed density and current power draw, and say that they run, for example, a small-size data center designed for low density, currently operating at medium density at 52% of rack yield.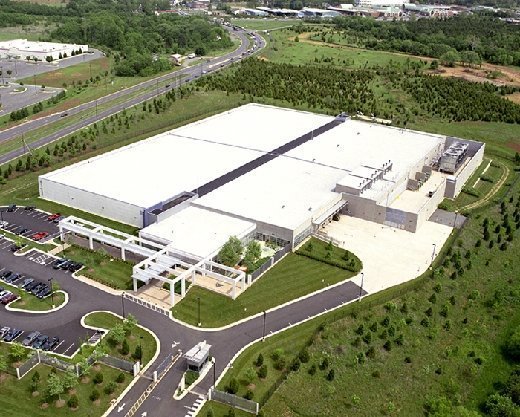 Dig Deeper on Data center ops, monitoring and management