ra2 studio - Fotolia
IBM debuts Power10 processor, aimed at hybrid clouds
IBM's Power10 chip promises to make life easier for IT pros installing hybrid clouds -- but they will have to wait until late next year to see for themselves.
IBM this week pulled back the curtain on its long-awaited Power10 processor, the company's first use of 7 nanometer technology, designed to ease the implementation of hybrid clouds.
At the heart of the technology is support for multi-petabyte memory clusters with Memory Inception, which improves cloud capacity and the economics for memory-intensive workloads generated by applications from SAP and the SAS Institute.
"With Memory Inception, you trick a system into thinking that memory in another system belongs to your system," said Brian Thompto, IBM's Power processor core architect. "Users can play with memory, as if it's on their system, even if it's bridged by a cable over to another system."
Thompto said the technique is more sophisticated than using IBM's existing direct memory access technology associated with InfiniBand. It involves programs actively running on a computer that directly accesses memory on another, using that computer's caches.
How the Power10 processor works
IBM sidestepped the usual latency problem associated with cabling one system to another by using short reach cabling, which adds just 1 microsecond.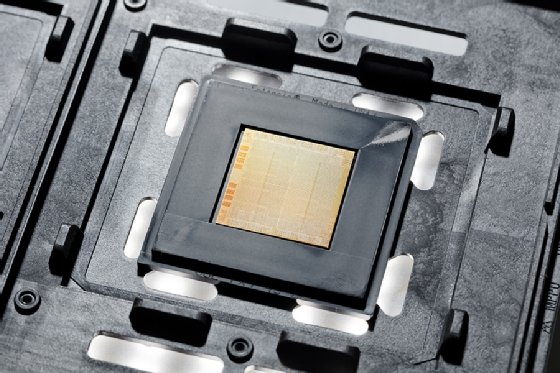 "This has been a Holy Grail of sorts for the industry," Thompto said. "HP tried this a few years ago with The Machine, by largely disaggregating memory. But our approach allows us to take things outside the system and aggregate multiple systems directly to share memory."
This [Memory Inception technology] puts up petabytes of real memory at memory speed that lets you scale up an application.

Patrick MoorheadPresident and principal analyst, Moor Insights & Strategy
One analyst said IBM's Memory Inception offers performance advantages to corporate users looking to not just increase the speed of their cloud-based applications but also gain the ability to scale them up.
"Cloud applications are typically scale out, but when you have to do a tremendous amount of processing on the same amount of memory at the same time, performance is slow," said Patrick Moorhead, president and principal analyst at Moor Insights & Strategy. "This [Memory Inception technology] puts up petabytes of real memory at memory speed that lets you scale up an application."
Another analyst agreed that the raw throughput of the chip will offer superior performance when compared with the Power9 when cloud applications are running in private or public clouds. But the new offering may still have to prove itself in hybrid environments.
"This chip gives you a good bang for the buck, whether you're running on prem or the public cloud," said Jim McGregor, founder and principal analyst at Tirias Research. "It's not necessarily going to increase performance across the hybrid part of it yet, but it increases speed to the cloud you're accessing -- whether it's local or remote."
The new processor also features transparent memory encryption that supports end-to-end security, according to the company. The offering was specifically engineered to provide much faster encryption performance, with four times the number of AES encryption engines per core compared with its predecessore Power9.
"When you do memory encryption in software, it usually leads to performance degradation," said Satya Sharma, an IBM Fellow and chief technology officer at IBM Cognitive Systems. "But with Power10, we implemented transparent hardware memory encryption that doesn't dictate the level of performance at all."
Sharma said he sees the new memory encryption as being a boon to containers, which are becoming increasingly popular among large corporate shops -- particularly when it comes to cloud computing.
With the higher density of containers, IBM is also introducing hardware-enforced container protection and isolation features co-developed with the IBM Power10 firmware. If a container were to become compromised, the Power10 can prevent other containers in the same virtual machine from being affected.
The Power10 also has a new processor core architecture that features an embedded Matrix Math Accelerator, which can provide AI inference calculations per socket between 10 to 20 times faster than the Power9 processor, resulting in deeper analytical insights.
Designed with AI workloads in mind
As with a number of other IBM hardware platforms, including the company's Z series of mainframes and quantum computing system, IBM is optimizing the new chip to run AI workloads more efficiently.
"This [Power10] should help address the future demands of these AI, machine learning and cloud computing processes that everyone's going to be moving toward," said Nicholas Grizzell, research analyst at Nucleus Research. "It seems everyone wants to automate everything to minimize their personnel having to do too much work, freeing them up to focus more on value-added processes."
AMD is ahead in the race among major chipmakers to deliver 7 nm technology, having delivered servers using the technology about a year ago. Intel announced in July that it was delaying delivery of its 7 nm chip by another six months, indicating the chip might not debut until late 2022 or early 2023.
IBM said it expects to deliver the Power10 7 nm chip sometime in the second half of 2021, which could give it a year's head start on its archrival Intel.