StorageCraft DRaaS sets up shop on Google Cloud Platform
StorageCraft's new DRaaS offering uses Google Cloud as its back end, giving it the scale, flexibility and security to service customers with large data sets.
StorageCraft, like its SMB customers, is getting out of the data center business.
The data management and protection vendor, which merged with Arcserve earlier this year, launched its disaster recovery-as-a-service (DRaaS) offering on Google Cloud Platform (GCP) this week. With Google as its back end, StorageCraft DRaaS on GCP can support customers with larger data sets and provide faster replication than the vendor's existing DRaaS product, which is powered by its own servers in a colocation facility.
GCP customers can now buy StorageCraft DRaaS in the Google Cloud Marketplace and have it billed through their Google accounts. New DRaaS customers who purchase through StorageCraft's channel partners will still be on GCP, but they will be billed through StorageCraft.
Existing StorageCraft DRaaS customers are still supported, but the vendor will eventually migrate their failover sites to GCP and phase out usage of its own servers. The features, functions and price of StorageCraft DRaaS are the same, regardless if it uses GCP or StorageCraft's data center as its back end.
The partnership between StorageCraft and Google represents the growing demand for DRaaS among SMB customers, enough that it is pushing StorageCraft out of the data center and onto the public cloud for better scalability. StorageCraft DRaaS's adoption grew 64% over the past two years, and the size of customers' machines being replicated through the service have grown significantly over the course of the COVID-19 pandemic, said Shridar Subramanian, chief marketing officer at Arcserve.
Ransomware and malware are here to stay, COVID or not. So even after COVID-19, I expect the interest in DRaaS to grow.

Shridar SubramanianChief marketing officer, StorageCraft
While COVID-19 accelerated DRaaS adoption, the true driver is ransomware, Subramanian said. He reported that most StorageCraft DRaaS customers' recovery requests have been responses to cyberattacks rather than natural disasters. The importance of DRaaS will only grow, and taking advantage of the public cloud's scalability is the best way for StorageCraft to keep up with demand, Subramanian said.
"Ransomware and malware are here to stay, COVID or not. So even after COVID-19, I expect the interest in DRaaS to grow," Subramanian said. StorageCraft will consider partnerships with the likes of AWS and Microsoft Azure in the future, he added.
Backup vendors Druva and Clumio also provide public cloud-backed DRaaS.
Getting out of the data center
StorageCraft's partnership with Google mirrors its customers' departure from the data center business, said Jerome Wendt, president and founder of analyst firm Data Center Intelligence Group. Many businesses ask themselves every year if it's worth it to pay for the space of a data center, and every year -- especially among SMBs -- the impetus gets pushed more and more toward the cloud, he said. Wendt suggested SMBs with 100 employees or fewer shouldn't be doing anything on-premises if they can avoid it.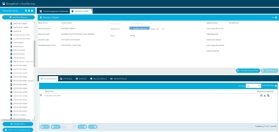 Moving DR out of the data center is challenging, as it prompts important questions about the reliability and scale of the DRaaS provider, Wendt said. The main advantage of StorageCraft DRaaS's GCP back end is that it tackles both of those customer concerns. The public cloud provides assurance of stability to customers, and it allows larger customers to consider DRaaS over traditional DR, he added.
Customers have traditionally tackled DR backwards, building something on-premises first when they should've started with DRaaS, Wendt said. It makes more sense to go cloud first, determine what critical applications need the recovery speed of on-premises DR, then optimize accordingly, he said. Companies may find they can meet their service-level agreements with DRaaS, saving them from having to invest in on-premises DR.
Even compliance is less of an excuse now, Wendt said, as he pointed out AWS and Google have government-sanctioned data centers that meet all regulatory compliance requirements.
"I think the days of DIY DR are dying," Wendt said.