adimas - Fotolia
Vendor 3PM uses AI and analytics to prevent Black Friday fraud
Using AI, analytics and Google Cloud tools, e-commerce intelligence vendor 3PM Solutions helps identify and take down counterfeit products for major e-commerce players.
The months and weeks leading up to Black Friday, one of the most hectic shopping days of the year, keeps e-commerce intelligence vendor 3PM Solutions busy.
"This is a very important time," said Rob Dunkel, CEO of 3PM.
More people buy products and more retailers and individuals sell products online on Black Friday than on any other day, and the number of counterfeit products listed for sale skyrockets, Dunkel said. Chicago-based 3PM, with its platform built to collect, change and then analyze unstructured data, identifies potentially counterfeit products for its e-commerce clients so they can crack down on Black Friday fraud.
Founded in 2013, 3PM sells software that automatically combs through products and reviews to give its e-commerce clients a better snapshot of what customers are purchasing and why, as well as to protect brands and identify and take down counterfeit or misrepresented items.
The 3PM platform automatically scrapes public data off e-commerce websites, such as Amazon and eBay, Dunkel explained. Data includes customer reviews, product images and descriptions, and buyer and seller information.
No APIs are used, he said -- instead, the platform collects data as it appears on e-commerce dealers' websites using machine learning and natural language processing. The collected data is then brought into the platform and structured for its clients, some of which include major e-commerce players.
The process is continuous and encompasses billions of online product listings.
Google AI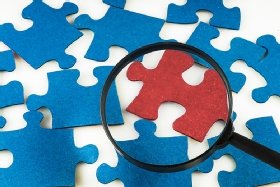 The vendor uses a host of Google Cloud products to support its platform. A few years ago, 3PM left AWS for the Google Cloud Platform, after seeing the capabilities of Google Cloud Bigtable, a scalable, fully managed NoSQL database.
The database product was in beta testing then, Dunkel said. But, with its ability to handle huge workloads, it seemed perfect for 3PM.
Also, Dunkel said, 3PM was drawn to Google for its machine learning and AI products and tools available on the cloud.
Google Cloud Vision AI, alongside Google Cloud TPU, gives 3PM the ability to automatically classify and match images, for example.
"We're heavy users of Google AI," Dunkel said.
Preventing Black Friday fraud
Analyzing products in search of counterfeits is particularly important around Black Friday. Due to the sudden, massive increase in buyers and sellers during this holiday period, Black Friday fraud is common.
Using its platform, 3PM can identify fraudulent products for its clients and partners generally within four hours, Dunkel claimed. He offered an example.
Game of Thrones: Season 8 comes out on DVD and Blu-ray soon. Given the popularity of the show, and the expected demand for the season, it's inevitable that some sellers will purposely mislist similar products to make them appear to be Season 8, to trick potential buyers. They could, for example, use clever descriptors or images to pass off a poster of Season 8 for the DVD.
So, said Dunkel, "We've been able to train the system to understand each title" of the different products, to automatically identify from the title what the product is.
We're able to build and train our models to understand what is good and what is not.

Rob DunkelCEO, 3PM Solutions
Moreover, the platform can identify and compare a product listing's image to a known image of the product, and scan for discrepancies using image recognition. Models can also read the descriptors and listing categories and compare them with other listings or with what the category is known to be. In the case of the Game of Thrones: Season 8, a category might be DVD. If the product lists as something else, 3PM issues a warning.
"We're able to build and train our models to understand what is good and what is not," Dunkel said.
The platform can also analyze product reviews. On certain e-commerce sites, third-party sellers can change their listings. They may have listed a specific product that racked up many positive reviews, but later changed the listing to a completely different product. Yet, the reviews stayed.
At first glance, then, the product seems to have high reviews. By reading through the reviews, it may become clear that the positive reviews were meant for a different product altogether. The 3PM platform can automatically read through reviews, and comb through the history of the listing, to detect that, Dunkel said.
While most Black Friday sellers are honest, Dunkel emphasized the importance of watching for Black Friday fraud.
"With Black Friday, with all the people shopping, consumers need to be more diligent," he said. "Consumers need to take more steps to make sure they are buying an authentic product."
Dig Deeper on AI technologies