Manage
Learn to apply best practices and optimize your operations.
Tweaking File Explorer in Windows 10
Include me among those who love to tweak and fiddle with their tools, including the Windows OS. I've also been vexed with a Windows 10 File Explorer default since its initial release. Recently, I was delighted to discover a registry tweak to get around my vexation. To my great relief, it enables tweaking File Explorer in Windows 10 to drop duplicate items. Here's a screen capture to illustrate: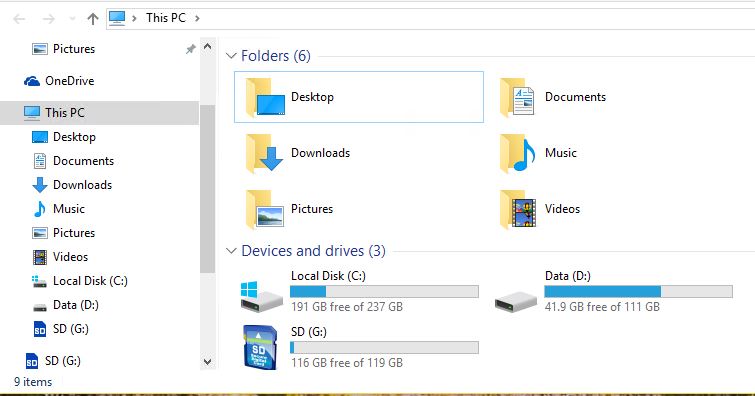 By default the removable G: drive shows up twice. Once under This PC, and a second time by itself immediately below.
I don't like it that you can see the G: drive twice. But that's the way Windows 10 shows information in the left-hand navigation pane by default. It shows once in the drive hierarchy under "This PC" and a second time by itself because it's a removable drive. This is mildly vexing on the Lenovo X220 Tablet whence the screenshot comes. That vexation level jumps on my production PC where up to half-a-dozen removable drives may be visible.
In reading the forums at TenForums.com, I discovered a link to Shawn Brink's excellent tutorial. It's entitled "How to Add or Remove Duplicate Drives in Navigation Pane of File Explorer in Windows 10." That tutorial explains how to edit the registry to drop duplicate drive displays. Better still, it provides registry update files (with a .reg extension) that run programmatically. Thus, manual registry editing need not occur. Brink kindly also includes 32- and 64-bit files to reverse those changes, so that users can resume default operation if they don't like the new look. This makes tweaking File Explorer about as easy and safe as it gets. After running the update file, this File Explorer display appears: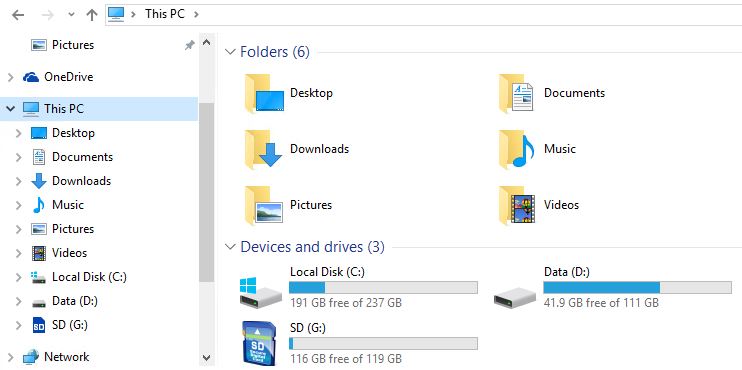 With the registry update applied, the G: drive appears only under the "This PC" heading.