New Dell Precision, Inspiron, XPS products coming soon
Dell announced the upcoming launch of new Dell Precision, Inspiron and XPS products. These include the Precision 5000, Precision 7540, Precision 7740, XPS 13, XPS 15 and new Inspiron PCs.
Dell has announced its new mobile workstations -- Dell Precision 5000, 7540 and 7740 -- and its new additions to the XPS line -- XPS 13 2-in-1 and XPS 15 -- as well as new Inspiron PCs.
Dell Precision workstations are independent software vendor certified and equipped with Dell Precision Optimizer software, which automatically tailors the system's settings to get the best software performance from the workstation.
The new XPS and Inspiron products are a result of improvements and details consumers have asked for, Dell claims.
Dell Precision 5540
Starting at 3.9 pounds, the 5540 is Dell's thinnest and lightest 15-inch mobile workstation. It has the Intel Xeon E or 9th Gen Intel Core 8-core processors, and its graphics are powered with up to an Nvidia Quadro T2000.
The 5540 has up to 4 TB of storage and up to 64 GB of memory. According to Dell, this was to enable users to access, transfer and store large 3D, video and multimedia files.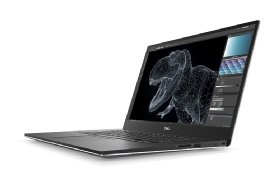 Other features include touch capability and picture quality up to an ultrahigh definition (UHD), 100% Adobe color gamut display or the new OLED (organic light-emitting diode) display with 100% DCI-P3 color gamut.
The 5540 will be available on Dell's website in early July, starting from $1,339.
Dell Precision 7540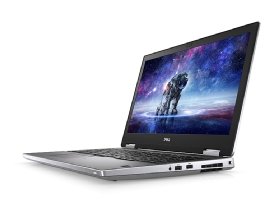 According to Dell, the 7540 is the company's most powerful 15-inch workstation. It comes with a range of 15.6-inch display options, including a UHD high dynamic range (HDR) 400 display. It supports up to 8K resolution and playback of HDR content.
The 7540 is equipped for virtual reality (VR) and AI and has 3,200 MHz SuperSpeed memory, or up to 128 GB of 2,666 MHz error-correcting code (ECC) memory.
The 7540 will be available on Dell's website in early July, starting from $1,149.
Dell Precision 7740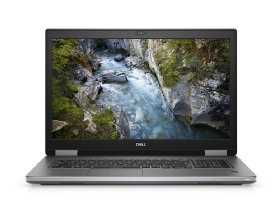 The 7740 has a 17.3-inch screen, and Dell claims it is its most powerful and scalable mobile workstation. It has the choice of a Titan Gray aluminum or carbon fiber cover. It also comes equipped for VR and AI.
It has the latest Intel Xeon E or 9th Gen Intel Core 8-core processors and comes with up to 128 GB of ECC memory and up to 8 TB of Peripheral Component Interconnect Express solid-state drive (SSD) storage capacity. The latest Nvidia Quadro RTX powers graphics and offers real-time ray tracing with AI-based graphics acceleration.
Additional options include the next-generation Advanced Micro Devices (AMD) Radeon Pro. It is available with a range of display options, including a new 17.3-inch UltraSharp UHD IGZO (indium gallium zinc oxide) display featuring 100% Adobe color gamut.
The 7740 will be available on Dell's website in early July, starting from $1,409.
XPS 13 2-in-1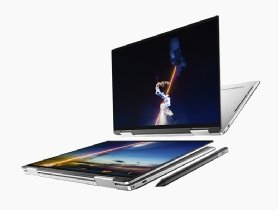 The XPS 13 has an InfinityEdge display in a 16:10 format, offering an edge-to-edge screen and a 7% larger viewing experience. Dell's smallest laptop camera is located at the top bezel, a change Dell claims was among its most requested. The new display has full high-definition (FHD) plus and UHD+ options, as well as an HDR 400-certified UHD+ panel and Dolby Vision.
Additionally, the XPS 13 has added Eyesafe, a display option that helps reduce potentially harmful blue light emissions. However, Dell claims this will not impact the color gamut performance.
The XPS 13 has an actively cooled 15-watt design for up to 2.5 times more performance than the previous generation, according to Dell. The laptop is also Dell's first that uses Intel's 10th Gen Intel Core processors and features adaptive performance based on the latest Intel Dynamic Tuning Technology.
This new generation is 8% thinner than the previous one and is built using computer numerical control (CNC) machined aluminum, black carbon fiber or arctic white woven glass fiber palm rests, and Gorilla Glass 5 for durability. Additionally, the touchpad was enlarged, and there is an edge-to-edge MagLev keyboard and a new hinge design.
The XPS 13 will be available in July, starting at $999.99.
XPS 15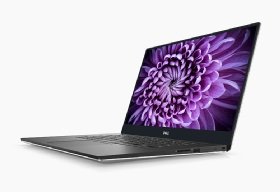 The XPS 15 is Dell's flagship laptop, now with the latest 9th Generation Intel Core processors up to 8-core i9 and up to Nvidia GeForce GTX 1650 graphics. The display features an UltraSharp 4K UHD InfinityEdge 15.6-inch touch display option. For the first time in the XPS line, it will also offer an OLED option.
Dell also added Killer AX1650 built on Intel Wi-Fi 6 Chipset, which it claims delivers nearly three times faster throughput than previous generations in crowded environments.
The XPS 15 comes with up to 64 GB of memory and up to a 2 TB PCle SSD. The 15 also comes fitted with a laptop camera at the top bezel. The laptop is built using CNC machined aluminum, carbon fiber and Gorilla Glass.
The XPS 15 will be available in the coming weeks, starting at $999.99.
Inspiron 15 7000
The Inspiron 15 7000 has 9th Generation Intel Core H-class processors up to eight cores, up to 16 GB of DDR4 (double data rate 4) memory and dual non-volatile memory express SSD options, along with the latest Nvidia GTX 1650 graphics.
The laptop is built with magnesium alloy to reduce the weight while retaining stability. The power button is incorporated within the keyboard and fingerprint reader to allow room for a full number pad. The new Adaptive Thermals of the Inspiron 15 detects if the laptop is on a lap or a desk and adjusts the thermal profiles accordingly.
There are dual heat pipes, fans and a drop-hinge, all features Dell says will help keep the system cool by exhausting heat out of hidden vents in the hinge.
It is available now starting at $579.99.
Inspiron 13 5000
This laptop has a 13-inch display and a mobile broadband connection for an on-the-go lifestyle, according to Dell. It is built with aluminum material, narrow borders and diamond-cut edges around the touchpad. It is available in colors such as Platinum Silver and Iced Lilac.
The Inspiron 13 enables users to work without Wi-Fi with optional mobile broadband via a Micro SIM card slot.
It is available now, starting at $579.99.
Inspiron 11 3000 2-in-1
According to Dell, the Inspiron 11 3000 2-in-1 is an entry-level convertible that offers enough computing power for everyday needs. It features a touch screen, 7th Generation AMD processors and multiple ports.
The Inspiron 11 will be available June 10 starting at $349.99.
Inspiron All-in-Ones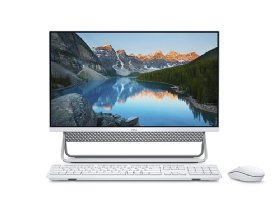 The Inspiron 24 5000 AIO and Inspiron 27 7000 AIO feature InfinityEdge and a 23.8-inch or 27-inch FHD 1080p display with a pop-up webcam. Both contain a forward-firing speaker bar beneath the display. Both are available in several finishes with matching stands and a speaker mesh.
Both also use Next Gen Intel Core i3, i5 or i7 CPUs and optional Nvidia MX 110 discrete graphics.
The 24 5000 AIO and 27 7000 AIO will be available on July 26, starting at $699.99 and $949.99, respectively.