The key to end-user computing

neirfy - stock.adobe.com
Dell XPS 15 2-in-1 laptop slims down, but it's no tablet
Despite Dell's best efforts, including combining CPU and GPU in a single processor to make the device smaller, the XPS 15 2-in-1 still falls short as a tablet.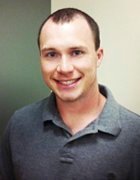 By
In the 2-in-1 game, 15.6-inch laptops are generally just a bit too bulky to really work well as a tablet. The Dell XPS 15 2-in-1 laptop is no different, but it does have a few features that make it a little easier to handle than other convertible devices of its size.
The big advantage the base version of the Dell XPS 15 2-in-1 laptop has over its competition is that it features the Intel Core i7-8305G processor -- Kaby Lake-G -- which brings an Intel CPU and an Advanced Micro Devices graphics chip under one roof. Combining the two essentially delivers the power of adding an additional graphics processing unit card without needing the space such a card requires. As a result, the device can be thinner.
In addition, the Dell XPS 15 2-in-1 has a maglev magnetic keyboard, which uses magnets under the keys to register keystrokes so the keys can be flatter -- also making it thinner.
The thin design also means there is almost no frame around the screen, which can lead to some issues, including a web cam that is located below the screen rather than above it. The camera comes equipped with infrared sensors, however, so it works well with Windows Hello, Windows 10's facial recognition technology. To accommodate the smaller frame, the Dell XPS 15 2-in-1 laptop also omits an HDMI port as well as a USB type-A slot.
The Dell XPS 15 2-in-1 laptop is simply too big to use consistently in tablet mode. A user cannot comfortably work with it in one hand and, because of the thin frame, can't hold it in two hands without both thumbs touching the screen, which can cause responsiveness issues with the touchscreen. As a result, the XPS 15 2-in-1 is best served for users who mostly work with it as a laptop but would like to have a touchscreen and the ability to use a tablet occasionally. Because of its slightly smaller frame, it is also viable to use on the move in a pinch.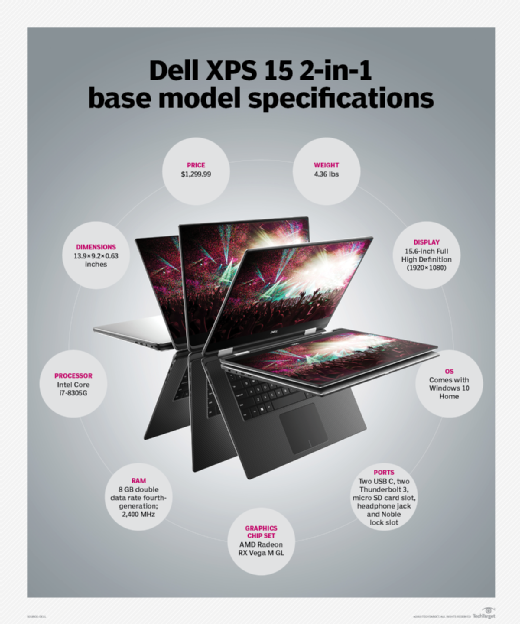 There are four versions of the Dell XPS 15 2-in-1 laptop that range from $1,299.99 to $2,199.99. The base version includes a 1080p display and 8 GB of RAM. The most expensive version ups the ante with a 4K screen and 16 GB of RAM.