The key to end-user computing

ilolab - Fotolia
Prepare for Windows 7 end of life before time runs out
The end-of-extended-support date for Windows 7 is a short 18 months from now: Jan. 14, 2020. Make sure you're ready and have considered Windows 10 as well as other options.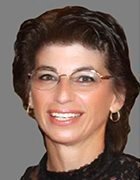 By
End of life for Windows 7 is rapidly approaching, and the criticality of this date is that Microsoft will no longer support the operating system nor provide security updates. Headlines barrage us daily with details of new cybersecurity threats, and the desktop is certainly one device that cannot exist without security updates.
Windows 7 end of life is Jan. 14, 2020. Many enterprise desktops already sport newer operating systems, but a large percentage is still based on the nine-year-old Windows 7. Reasons may include the old adage "if it ain't broke, don't fix it," no time or money or energy, or the ease of maintaining the status quo. Either way, time is running out.
While 18 months may seem like plenty of time, planning for a major change that affects every enterprise user will take every bit of that. Let's review the hurdles that administrators must overcome for Windows 7 end of life, considerations for moving to Windows 10 or other systems and next steps.
Business hurdles for Windows 7 end of life
Especially after the Windows 8 debacle, users and administrators adamantly demanded stepping back to Windows 7 desktops. Not only was the new user interface of Windows 8 unwelcoming, but the removal of simple features such as the Start button sent users into a tizzy.
Adopting Windows 10 can be as simple as upgrading an existing Windows 7 computer based on your Microsoft licensing agreement, but in many cases, a device refresh may be necessary due to hard drive space, system resources or physical capabilities. From a financial perspective, the cost of a new computer -- plus IT staff setup time and lost user productivity during the transition -- comes at a significant price.
IT can purchase desktops pre-loaded with Windows 10 for a few hundred dollars, but users will often ask for system upgrades at the same time, such as monitors or a laptop instead of a desktop. All of a sudden, Windows 7 end of life may cost the business an unexpected several thousand dollars per user. Ouch!
Alternatives to Windows 10
The end of life of an operating system gives IT the opportunity to reassess the current environment and implement changes. The next step may or may not be a Windows 10 desktop for each user. Some alternatives to consider include:
Apple devices. Some businesses are instead transitioning to Macs based on cost and user preference.
BYOD program. Perhaps it's time to allow users to select their own devices -- and take responsibility for them.
Virtual desktops with minimal client devices. Citrix XenDesktop, VMware Horizon or Microsoft Remote Desktop Services may be more suitable to provide centralized, data center-hosted virtual desktops. Further, client devices such as Raspberry Pi are available for as little as $35.
Next steps
The key decision around Windows 7 end of life is determining which alternative best suits your organization. Sounds easy, right?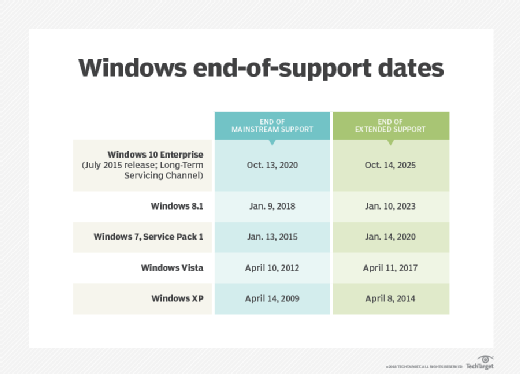 Let's say that the IT staff decides that a BYOD program is the best technical strategy for the organization. There are numerous business decisions and policies that IT must put in place to support BYOD, such as human resources procedures, accounting processes for payment, device requirements, remote access and more. What about one-off situations, such as some employee roles not being suitable for BYOD and new hire computing needs? What happens when a BYOD device hard drive fails and the employee didn't purchase the appropriate maintenance agreement? Or when an employee leaves the company?
Any major change requires people to implement it. Regardless of which user computing option IT selects, it may include engaging consultants or temporary staff if the existing team can't address the additional workload requirements, which further adds to the budget requirements.
Windows 7 end of life presents numerous business and technical challenges. With only 18 months to go, planning and execution need to accelerate to ensure that January 2020 doesn't arrive with unpatched Windows 7 computers running in your organization.