The key to end-user computing

Helder Almeida - Fotolia
How Windows desktop storage evolved to meet today's demands
Storage for Windows desktops has changed significantly as end-user demands and technologies have changed. Cloud-based storage is a top option today.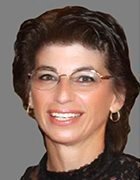 By
Today, user desktops have infinite storage based on a combination of internal hard drives, plugin drives, network drives and cloud storage. Technology has come a long way since the initial crude desktop computers that relied on floppy disks.
When planning for back-end requirements for Windows desktop storage, it is critical to ensure sufficient, secure and easy-to-access storage. With users accustomed to creating, viewing and modifying large files, they will find another storage mechanism if IT doesn't provide an appropriate system.
There are several storage infrastructure and services options available to the enterprise to accommodate end users' needs for Windows desktop storage.
Home drives or network shares
Many organizations designate a home drive or network share for users to centrally store files and data. Whether the drives are mapped as ones within Active Directory or login scripts, the user only knows that upon logging into the corporate network, one or more additional letter drives are mapped. The user can then save or access data from the drives based on permissions.
The back-end systems for this type of storage are often based on network-attached storage or storage area network (SAN). In particular, SAN offers huge capacity amounts that can address the storage requirements of larger organizations. But of course, with extensive storage comes a higher cost.
Local backup
Anyone that has experienced a hard drive failure understands the importance of regularly backing up local files, but not everyone meticulously creates backups. Local backup has always been the red-haired stepchild of enterprise Windows desktop storage because IT administrators often don't assume responsibility for the user's local files.
Many users just don't perform local backups themselves, and those that do may be in violation of IT standards if they resort to a USB thumb drive or a personal cloud account.
Say a user purchases a USB drive to back up his local files, and he elects to format the USB drive using file allocation table, but he doesn't understand FAT is unsecured. If he saves several important files related to a corporate acquisition, for example, and the drive falls out of his bag at the airport, that's not good for enterprise security.
Enterprise file sync and share
Most enterprise file sync and share (EFSS) providers feature cloud-based storage options that allow ample Windows desktop storage capacity for business. In addition to basic data storage, local file synchronization can be automated, and files can be securely shared with internal and external individuals. EFSS can effectively replace on-premises file servers and can provide access to data from mobile devices in addition to desktops.
Options include Microsoft OneDrive, Citrix ShareFile, Box and Egnyte. EFSS is not to be confused with consumer-based offerings, although some vendors straddle the market with distinct services focused on both the consumer and enterprise.
Cloud is the wave of the future for Windows desktop storage.
In particular, many businesses opt for Microsoft Office 365, which includes 1 TB of OneDrive storage for each user, and Microsoft's Teams and SharePoint tools provide file collaboration. For do-it-yourself organizations, the cost and effort associated with on-premises storage allocations for desktop users likely exceeds these bundled services.
Cloud is the wave of the future for Windows desktop storage. In addition to providing substantial storage capacity at a reasonable cost, the automation and security features ensure that user productivity is enhanced. As EFSS vendor competition increases and storage costs decrease, organizations stand to gain with even more cloud storage at a lower cost.