The key to end-user computing

chris - Fotolia
Recapping end-user computing strategy evolutions of 2018
It's time to take a look back and consider how end-user computing has evolved over the past year. AI made an obvious mark, but what about hosted desktops and new management approaches?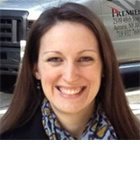 By
As 2018 winds down, many IT departments look a lot different than they did just a year ago. This year, end-user computing strategy evolved to include more cloud-based services, machine learning capabilities and analytics. Some products changed, others disappeared and new ones cropped up to fill holes many IT pros didn't even know they had.
Looking back, artificial intelligence and machine learning were among the biggest influences on 2018. The technologies were certainly around long before this year, but vendors and customers alike took more notice AI and how it could beef up IT strategies. In the EUC world, this meant more tools with machine learning to help IT pros identify and troubleshoot issues in their end-user management, for instance. For end users, their business applications gained AI that can better process, organize and analyze the data they handle every day.
"With access to timely insights, employees can make better decisions, improving overall company performance," said Maribel Lopez, principal and founder at Lopez Research in San Francisco, in her March column for Access.
Experts have mused on the future of AI and how it could adversely affect IT jobs, but most organizations found strong use cases to augment their existing end-user computing strategy -- and there is more to come.
Another major evolution in hosted desktops continued, thanks to Microsoft. The announcement of the company's own desktop-as-a-service offering, Windows Virtual Desktop, shook up the DaaS market and signaled a new era of cloud-hosted desktop delivery. As IT shops consider cloud desktops in place of VDI, the software giant continues to push its cloud strategy with Azure, Office 365 and the continuous update model of Windows 10. Windows shops are certainly facing down a cloud-only future in their end-user computing strategy.
"We see the direction Microsoft is going in more clearly now," said Jon Hassell, a freelance technical writer and consultant in Charlotte, N.C, in a February blog post on SearchWindowsServer. "It's decision time for companies."
Other big decisions that end-user computing admins must make each year involve products ending life and how to best keep up with new devices. As Windows 7 nears its end of life in January 2020, now is the time for IT to consider a Windows 10 migration or even a switch to Apple macOS or thin-client VDI. Macs continue to entice organizations that support BYOD and more user choice. For virtual application shops, the XenApp 6.5 end of life in June spurred some to rethink their app delivery altogether.
Many IT experts have also mused on the idea of modern Windows management this year, essentially moving from Microsoft System Center Configuration Manager to new approaches in the cloud.
"Moving the control plane into the cloud, no matter where you keep the data, will ultimately allow administrators to gain advantages over those that remain bogged down by today's internal infrastructures," said Tim Mangan, independent consultant at TMurgent Technologies, in a May column for Access.
As end-user computing strategy continues to shift away from old tools and into fresh methods, IT pros are tasked with understanding new technologies and -- above all -- continuing to support user productivity in 2019 and beyond.
Dig Deeper on Application management