The key to end-user computing

WavebreakmediaMicro - Fotolia
IT reaps the benefits of HCI for virtual desktops and apps
Hyper-converged infrastructure can deliver benefits to IT on the back end, but many of those benefits can also directly affect virtual application delivery and performance.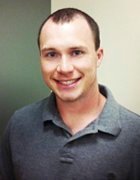 By
Everyone loves a good sidekick. Batman has Robin, Han Solo has Chewbacca and VDI has hyper-converged infrastru...
Continue Reading This Article
Enjoy this article as well as all of our content, including E-Guides, news, tips and more.
cture.
HCI brings the main resources of the data center, compute, networking and storage, into one piece of hardware. The benefits of HCI -- simpler management, less downtime, greater flexibility -- can translate into big improvements in virtual desktop and application management. By adopting HCI, desktop virtualization shops can expect benefits in several areas, including availability and performance.
"It really comes down to the confidence and the way it's available," said Bill Connor, IT infrastructure lead at Forest County Potawatomi Tribe in Wisconsin. "I can have [apps] on there and not have to worry about them as much as stuff that's running on my older architecture."
Enable pooled resources
One of the biggest benefits of HCI is that it allows IT to pool resources and dole them out based on who needs what, rather than confining users to what their devices can handle. This results in better virtual app performance because IT can allot more resources to users who run resource-intensive apps such as computer-aided design and fewer resources to users who work with basic ones such as Microsoft Word.
EMeter Corp., a software company in Foster City, Calif., delivers apps and database systems to virtual desktop users through VMware Horizon View on hyper-converged infrastructure.
"Users give us the parameters, and we can deliver those parameters across the board," said Bryan Bond, director of IT infrastructure at eMeter, a subsidiary of Siemens. "On traditional hardware, we couldn't do that."
The ability to pool and easily scale resources with HCI has been critical for David Aldarondo, manager of network services at Post University, a primarily online university based in Waterbury, Conn.
"If a registrar needs more resources or an admissions counselor needs fewer resources, we can distribute that appropriately," Aldarondo said.
Post University is in the process of moving from VMware Horizon to Citrix Virtual Apps and Desktops. With the ability to deliver even more apps with this deployment, Aldarondo expects to reclaim more resources to then distribute to end users as needed to ensure quality virtual application performance.
"We're able to do more with what we have over time as opposed to traditional desktops, which once you've made the purchase, you're stuck with those resources," he said.
Forest County Potawatomi Tribe uses Nutanix for HCI and delivers virtual desktops and applications with the VMware Horizon Suite, Workspace One and Microsoft Remote Desktop Services (RDS). Nutanix includes management software that helps Connor's team ensure that apps don't run out of storage, he said.
Pooled resources can also help virtual app deployments by allowing IT to perform more-consistent performance testing. Many organizations have a single server dedicated to testing that only runs a few times a year. With HCI, IT can disperse resources across the infrastructure to do virtual application performance testing on a more regular basis, Bond said.
Reduce app response and logon times
One of the other benefits of HCI is that it can help organizations reduce virtual application response times. American Showa Corp., a network of automobile part suppliers based in Sunbury, Ohio, uses NetApp HCI to power its virtual application deployment. IT delivers a virtualized version of its manufacturing execution system that runs on assembly lines to maintain response times under one second, said Sean Henry, the company's senior manager of IT.
Bond also sees those types of improvements in his deployment, where something that used to take users 10 minutes now only takes three, for example.
"That may not sound like a lot, but when you're performing a task 30 to 40 times in a day, that can add up to being able to do it 60 to 70 times in a day," Bond said. "People ... are saying things are a lot better than what [they've] been doing."
Rent-A-Center in Plano, Texas uses HCI to deliver VMware Horizon app pools, a concept that allows IT to entitle users to access applications that run on RDS hosts. The deployment has helped reduce virtual application logon times from nearly three minutes to 45 seconds, said Michael Conroy, senior director of technical operations and architecture at the retailer.
Simplify virtual desktop and app management
On a basic level, one of the major benefits of HCI is that it simplifies data center management. Instead of working with storage hardware from one vendor and networking hardware from another, HCI puts it all in one place from a single vendor. IT pros can rest assured that everything runs in concert, and a firmware update to one aspect won't cause something else to fail like it can with a traditional data center.
"There's just so much less work that needs to be done in a hyper-converged environment," said Paul Delory, research director at Gartner.
Those benefits of HCI lead to major time savings for IT teams, freeing admins up to focus on maintaining virtual desktop and app performance rather than simply keeping the lights on.
"IT has been able to largely operate more efficiently," American Showa's Henry said. "I don't have an enormous staff, so any technology that I bring in has to let my team punch above their weight class."
The simplicity and scalability of HCI can also make it easier for IT to communicate resource needs to financial decision-makers.
"[I can say], 'We scaled this infrastructure for 3,000 users, and if I add another node, I can add another 150 users to it, and a node costs X,'" Rent-A-Center's Conroy said. "It's a single conversation instead of having to go, 'I need more compute. I need more storage and more memory cores.'"
Dig Deeper on Virtual and remote desktop strategies