The key to end-user computing

Victoria - Fotolia
Understand Microsoft Windows Virtual Desktop and its benefits
Microsoft is bringing its virtual desktop offerings into the cloud era. Windows Virtual Desktop represents a big step forward.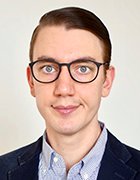 By
No technology is immune from the influence of the cloud, and this includes virtual desktops. The associated management...
Continue Reading This Article
Enjoy this article as well as all of our content, including E-Guides, news, tips and more.
infrastructure represents an opportunity to move to new, modern architectures.
Microsoft is doing just this with its new Windows Virtual Desktop offering, which is based on a cloud-native infrastructure called Remote Desktop modern infrastructure. Microsoft Windows Virtual Desktop also includes another twist: a new version of Windows that, as the company puts it, provides a "multiuser Windows 10 experience."
Taken together, these announcements indicate a major step forward in the virtual desktop, VDI and desktop-as-a-service markets.
Remote Desktop modern infrastructure (RDmi) was first announced at Microsoft Inspire 2017. It takes Remote Desktop Session Host roles that ran on Windows Server, including RD Broker, RD Web and RD Gateway, and replaces them with Azure Web App services that perform the same functions.
RDmi further modernizes remote desktops by taking advantage of virtual networks to separate workloads, Azure IaaS to host workload virtual machines and Azure Active Directory to implement multifactor authentication.
The resulting remote desktop platform is much better suited to multi-tenant environments, and it is easier to scale up as demands grow.
Enter Microsoft Windows Virtual Desktop
RDmi evolved into the infrastructure behind Microsoft's newest offering, Windows Virtual Desktop, which was announced at Microsoft Ignite 2018.
Microsoft Windows Virtual Desktop supports remote desktop workloads based in Azure. The management console integrates with various other Microsoft cloud services, or Windows Virtual Desktop can be managed and integrated via APIs. Customers must pay for Azure compute to run their workload VMs, but use of the control plane will be free for Microsoft 365 E3, E5 and F1 customers, as well as Windows E3 and E5 customers.
The remote desktop VMs themselves can be based on Windows 10, Windows Server Remote Desktop Session Host, Windows 7 (customers will get free extended support for Windows 7) and the new multiuser Windows 10 experience.
Multiuser Windows 10
The multiuser experience is based on a new variant of Windows 10. Microsoft prefers the term "multiuser Windows 10 experience," but there are several names in use for the new variant, including Windows 10 Enterprise Multi User and Windows 10 Enterprise for Virtual Desktops.
This new version of Windows exists, at least in part, because many industry watchers believe that Microsoft eventually wants to retire the Remote Desktop Session Host (RDSH) role in Windows Server. Microsoft has not stated this explicitly, and RDSH is present in Windows Server 2019 and includes many new optimizations for cloud usage.
Microsoft is positioning this as the best of both worlds.
However, Microsoft has stated that it doesn't "believe servers need or should have the personalized experiences that Windows 10 provides so well." The desktop experience in Windows Server 2019 (and used by RDSH-based apps and desktops) does not include several Windows 10 features, such as support for Cortana, the Microsoft Store, Edge and support for Office 365 ProPlus. Indeed, most modern server workloads, which run on Windows Server Core, don't even require a GUI or desktop. Finally, in an episode that fueled speculation earlier this year, the RDSH roles were briefly absent from early previews of Server 2019.
The multiuser Windows 10 variant does support all the latest aspects of Windows 10 because it's based on the normal client version of Windows 10, with multiuser extensions. This means it has all the features excluded from RDSH on Server 2019, it receives semiannual channel updates, and Desktop Search has been optimized for the multiuser environment.
Microsoft is positioning this as the best of both worlds. It has the scalability of RDSH, combined with the application compatibility, user experience and features of Windows 10.
Windows Virtual Desktop affects business models
All the important features of the new offerings are exclusive to Microsoft. Workloads managed by Microsoft Windows Virtual Desktop can only run in Azure, and the multiuser Windows 10 experience is only available in Windows Virtual Desktop.
Today, third-party software and services vendors can only resell the service and integrate with it via APIs. These vendors can use Windows Virtual Desktop as a part of much broader offerings, though. For example, they can still offer user profile management, application management and other end-user computing offerings such as device management. And since many customers will already have licenses to use Microsoft Windows Virtual Desktop, it won't represent an additional cost.
The industry will be watching to see if Microsoft ever loosens up the requirements around Windows Virtual Desktop and multi-user Windows 10. But for its part, Microsoft clearly sees this as an opportunity to further the mission of growing Azure. With a lot of effort behind Windows Virtual Desktop, this could result in the biggest push for virtual desktops that the industry has ever seen.