GS1 is a global, not-for-profit association that maintains standards for barcodes and RFID tags and for supply chain messaging such as Electronic Data Interchange (EDI).
GS1's origins go back to 1973, when U.S. industry leaders selected a standard barcode for product identification. Four years later, the European Article Numbering (EAN) Association was formed to launch an ID system to improve supply chain efficiency. It was later merged with the U.S. barcode organization, the Uniform Code Council, and renamed GS1.
In the 1980s, GS1 expanded beyond barcodes, releasing an EDI standard. In 2004, it created a standard for radio frequency identification (RFID).
Today, GS1 consists of two main branches, one for the U.S. called GS1 US, and the other for the rest of the world, GS1. As of 2018, the association had more than 100 offices around the world and claimed more than 1 million corporate members.
The influence of GS1
Barcodes and RFID tags act as unique identifiers of products and services, allowing accurate, consistent tracking of inventory and proper pricing in transactions. They also make it possible to trace the deliveries and sources of specific batches of materials. For example, a barcode could help a company investigate how a counterfeit material got into its supply chain.
GS1's standards help businesses and suppliers recognize and use a consistent approach to tracking items, materials and substances. From the association's perspective, its standards save time and costs across the supply chain.
A key initiative of GS1 is Global Data Synchronization Network (GDSN), an internet-based network for trading partners to exchange product-identification data in a standardized way in real time.
GS1 standards
Below is a rundown of the barcode and other identifiers that GS1 sets standards for:
EAN/UPC
The oldest and most widely used GS1 barcode standard, according to the association, is the EAN/UPC family, the iconic series of alternating black and white lines alongside a series of numbers that has become so familiar on retail products. EAN barcodes have 13 digits (which are also encoded in the barcode) while UPC (Universal Product Code) barcodes have 12 digits.
There is some dispute over the influence of GS1 in setting the EAN and UPC standards, especially in regard to country coding for the U.S. and Canada and the number and meaning of the identification numbers encoded in the bars and in human-readable numerals in each standard. In essence, EAN barcodes use the extra digit to indicate the country that issued the ID, while UPC originally did not, in large part because North American grocers sold few foreign goods and often had older equipment that could not recognize more digits. The UCC required U.S. and Canadian companies to upgrade their systems by 2005 to be capable of scanning and processing EAN codes. Today, the bars and spacing of the two formats are identical, and UPC barcodes have country codes.
However, the country coding doesn't necessarily indicate the country of origin. Many entities along the global supply chain, such as manufacturers, importers, distributors and retailers can assign a product's country code.
DataBar
Another popular barcode standard, GS1 DataBar, is a smaller, more information-dense barcode format widely used to label fresh foods. It can encode expiration dates, batch numbers and other information helpful in tracing a food's journey through the supply chain. The seven types of GS2 DataBar are divided between labels intended for point-of-sale (POS) barcode reader or scanner systems and other labels used in distribution and logistics.
1D barcodes
One-dimensional (1D) barcodes are also designed for use in distribution and logistics. They can often be printed directly on the corrugated boxes that retail items ship in. Some versions can also encode the UPC code of the retail items in each box if they are all the same. 1D barcodes are also useful for labeling final products that aren't sold through retail.
2D barcodes
Two-dimensional (2D) matrix barcodes are squares or rectangles containing small dots instead of the lines of EAN/UPC barcodes. Like the DataBar, they have traceability features, such as the ability to identify production batches or lots, and expiration dates. They can be etched directly onto products through various methods, including chemical etching and laser.
There are two main types of 2D matrix barcodes. DataMatrix barcodes are typically used on small items, such as vials of medicine, but also printer materials such as letters. DataMatrix barcodes can be smaller than a millimeter or up to around a yard wide.
An increasingly popular type of 2D barcode is the Quick Response (QR) code, which can contain much more information than other barcodes. QR codes have become ubiquitous in advertising and marketing materials as a means for smartphone users to retrieve web-based product information.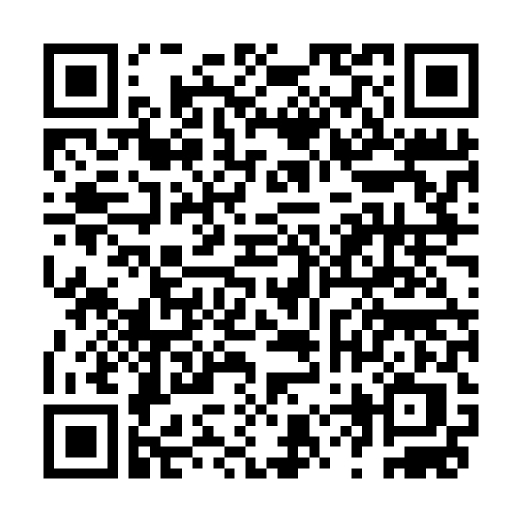 EPC
GS1 also oversees a standard for the Electronic Product Code (EPC), a syntax for unique ID numbers created by researchers at the Massachusetts Institute of Technology Auto-ID center. The EPC is a means of encoding barcode information on RFID tags and for data sharing between enterprise systems.
The standard, EPCglobal, is also touted for improving supply chain visibility and efficiency by making it easier to track inventory throughout the supply chain, which in turn can minimize lost sales from running out of stock. EPCglobal can improve traceability of goods from manufacturing to final destination and cut down on tampering, counterfeiting and violations of environmental laws and other compliance requirements.
This was last updated in
May 2018
Continue Reading About GS1
Dig Deeper on Supply chain and manufacturing