Definition
electronic intensive care unit (eICU)
What is an Electronic Intensive Care Unit (eICU)?
An Electronic Intensive Care Unit (eICU) is a form or model of telemedicine where state-of-the-art technology is used to provide an additional layer of critical care service to patients.
In eICU, patients do not have to be in the same hospital as their critical care physicians. Through an eICU platform, caregivers can remotely access patient data, clinical profiles and treatment information. Instead of physical monitoring, a patient's conditions and vital signs are monitored virtually via high-definition audio and visual equipment, and software tools.
The model allows intensive care medicine specialists, or intensivists, and ICU nurses to orally communicate with the ICU, provide real-time support and manage ICU patients remotely. And with eICU, more patients across multiple ICUs and hospitals can access quality care.
Important components of eICU
The goal of an eICU is to optimize clinical expertise and facilitate 24-hour-a-day care by ICU caregivers, regardless of whether they are down the hall from the patient or in another city.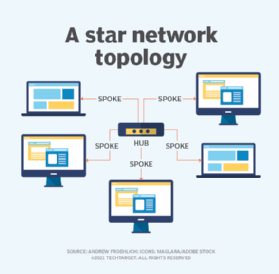 Hub-and-spoke model and support center
In an eICU support center, intensive care specialists and ICU nurses are based at a central monitoring station. It operates using a hub-and-spoke model, where the hub consists of medical professionals, while the spokes extend to ICUs located elsewhere.
The eICU platform electronically links ICU patients with their doctors and nurses. Caregivers use high-definition audio and visual devices to virtually enter a patient's hospital room in order to provide real-time care, access their profile and treatment data, and evaluate the patient's response to ongoing treatment.
Electronic and digital devices
Two-way cameras, video monitors, microphones and smart alarms are connected by high-speed data lines. These devices provide eICU caregivers with real-time patient data around the clock. When the intensivists and patients are in different locations, they can communicate with onsite caregivers through dedicated telephone lines.
Other devices
The eICU also includes devices and equipment to do the following:
raise alarms;
support teleconsultations with experts and specialists;
provide automated, 24/7, real-time monitoring of patient parameters; and
provide 24/7 helpdesk to troubleshoot technical issues.
Generally, the technology infrastructure of an eICU enables medical personnel to track outcomes for individual patients and for the medical facility.
How ICU specialists use an eICU
Both ICUs and eICUs require the support and presence of critical care physicians, nurses and other staff. The difference between these models is that in the eICU, specialists provide support and care remotely.
As in an ICU setup, tele-intensivists (i.e., specialists involved in the eICU) work together to remotely monitor and treat critical patients in ICUs. To begin, they discuss each patient case with the patient care team, usually at the beginning of each shift.
They also classify patients into different groups based on an acuity assessment:
patients with many acute healthcare challenges;
patients who are improving, and can be transferred out of the ICU; and
patients with an illness whose trajectory or acuity is less clear, and therefore warrant further observation.
Such classifications allow onsite medical specialists and nurses to understand if a patient requires a more detailed or in-depth evaluation by the tele-intensivist. It also helps the staff to prioritize the level and timeliness of medical interventions, and ensure that each patient receives the best possible care.
Similar to the way medical professionals work in a hospital, the onsite patient care team can request a consult with tele-intensivists, especially in the case of an emergency. The latter can do the following:
guide the onsite team through procedures;
perform patient evaluations;
order and interpret tests like bloodwork, MRIs, etc.;
order medications; and
run codes.
Onsite teams may also request the eICU team to guide patients and/or their guardians with difficult care decisions.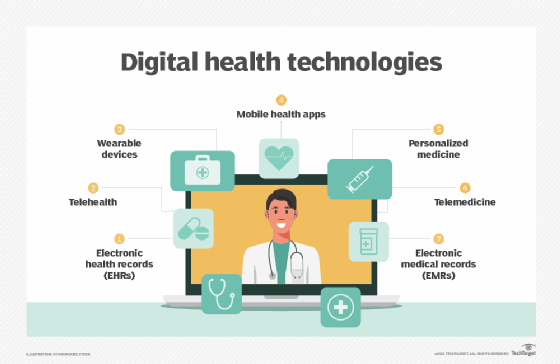 Benefits of Electronic Intensive Care Units
There are several advantages to eICUs.
Better and wider care
Using eICU platforms and devices, intensivists can proactively monitor and treat critically ill patients, provide earlier interventions, improve care quality and achieve more timely discharges from intensive care. Some hospitals have seen lower mortality rates when patients are seen by a tele-intensivist.
Medical staff shortages
An eICU can tackle two key problems in healthcare delivery: reach an aging population, and address shortages of medical staff, particularly in ICU settings. Since eICU allows for distant monitoring of critical patients, it allows hospitals to provide treatment to a bigger patient population.
Prevent clinician burnout
With eICU in play, critical care staff physicians can offload some of their work and avoid burnout, which is a common problem with ICU staff. Medical professionals can also improve their skills by caring for patients in different hospitals and ICUs. EICUs also have an impact on the enthusiasm of clinicians, which is beneficial for patients, families and the clinicians themselves.
Critical in COVID and COVID-like situations
EICUs are especially necessary as hospitals deal with the COVID-19 pandemic, allowing patients to access care without compromising their health and safety, or the health and safety of caretakers and physicians.
Challenges with eICUs
Despite the benefits that eICUs provide, there are challenges that impede their widespread adoption.
Cost and architecture mismatches
Setting up an eICU is costly. It involves spending on in-room systems, hardware, software licenses, etc., and requires a substantial upfront capital investment that not all hospitals can afford. EICUs are out of reach for many smaller or rural hospitals, especially those that are not funded through federal and charitable grants or private funding. Additionally, most existing healthcare units are not physically designed to accommodate and support eICUs.
Complexity
EICU systems are complex and require specialized training on devices, technologies and platforms. The effort and time required to educate and train medical staff, and to a lesser extent, patients, on the technology can be a barrier to implementation.
Insurance challenges
Third-party payers and insurance companies rarely cover the costs of care provided via an eICU, which can increase the financial burden on patients.
See surge in digital health tools to continue post-pandemic and as digital healthcare expands, tough questions arise. Explore top 5 predictions on digital future in healthcare post COVID-19 and AARP, startups partner to study digital healthcare technology.
This was last updated in
February 2022
Continue Reading About electronic intensive care unit (eICU)
Dig Deeper on Electronic health record systems