With health IT interoperability in mind, CMS announces changes
Senior White House adviser Jared Kushner and CMS administrator Seema Verma outlined big changes coming to promote interoperability and greater patient access to EHRs.
LAS VEGAS -- President Donald Trump's administration today announced new policies to improve patient access to electronic health records and boost health IT interoperability, while also reducing meaningful use burdens for clinicians.
The Center for Medicare and Medicaid Services (CMS) is planning a "complete overhaul of meaningful use," said agency administrator Seema Verma, whose words received applause from the estimated crowd of 1,000 during her session at the HIMSS 2018 conference here. Meaningful use mandates have long been unpopular among providers.
Immediate details were scant on the coming meaningful use changes. CMS also plans to amend documentation provisions for evaluation and management codes, also known as E/M services, to allow physicians to spend less time working in EHRs and more time with patients, Verma said.
Kushner states interoperability is a priority
As for patient access to EHRs, Verma and Jared Kushner -- who is a senior adviser to Trump and head of the White House's Office of American Innovation -- both decried a healthcare system that "held hostage" patient data.
The Trump administration is making citizen access to medical records and interoperability a top priority.

Jared Kushnersenior adviser to the White House
"The Trump administration is making citizen access to medical records and interoperability a top priority," Kushner told attendees. "All too often that data is siloed."
The announcements follow up on the past work of Presidents George W. Bush and Barack Obama, once again signaling that improved health IT interoperability between patients, vendors, hospitals and insurers has strong support in Washington, D.C.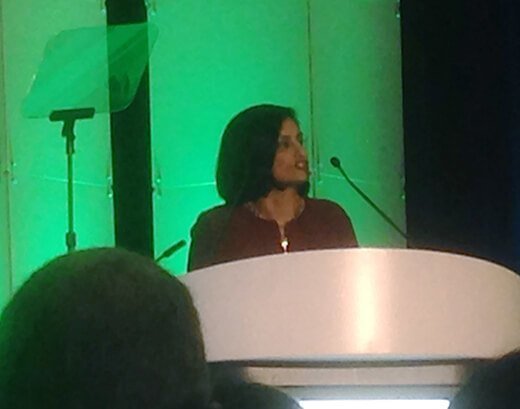 CMS introduces MyHealthEData
For those doing business in the healthcare industry who prefer to keep patient data proprietary and perhaps engage in information blocking, "I encourage you in the strongest way to accept change," Verma warned.
To that end, CMS debuted a new initiative called MyHealthEData. The premise of MyHealthEData is simple: Patients should have access to their medical data and that data should remain private and secure. Kushner's office will lead the initiative, with support from the U.S. Department of Health and Human Services.
Kushner and Verma said once patients have easier access to their EHRs, they will be free to let hospitals, clinical researchers, application developers and others access their data. "Unleashing this data will unleash innovation," Kushner said.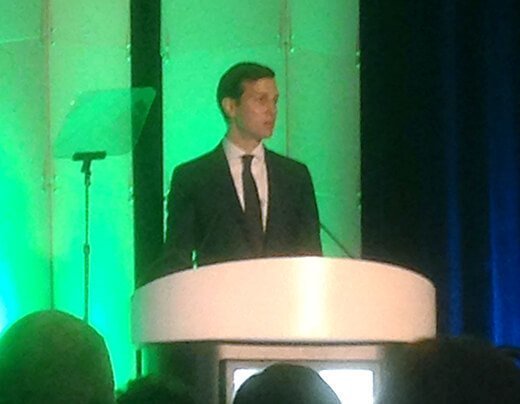 APIs touted again
In a speech peppered with high-tech humor -- Verma joked about fax machines and CD-ROMs coexisting with artificial intelligence in hospitals -- she pushed a growing idea in health IT: the importance of open APIs to advance interoperability.
"We need more clinical and payment data being sent to APIs," she said. An API is a code that permits different applications to communicate. Open APIs have generated plenty of interest in healthcare because they can be easily shared among developers.
CMS also announced an update to its Blue Button program, called Blue Button 2.0, which lets Medicare program beneficiaries share their health data digitally with providers and medical researchers.
Consumer movement in healthcare gains power
The idea of the patient as a consumer who is in charge of health data is a theme on the minds of many here at HIMSS.
"Consumers are going to be much more involved in their healthcare," said Eric Schmidt, technical advisor to Alphabet Inc., the parent company of Google. "This is the smartphone generation."
Health IT interoperability can be boosted through technology such as a common clinical data warehouse, natural language processing and longitudinal trend analysis -- in other words, analysis done on the same patients over a period of time. Existing EHR architecture offers a strong starting point for these other technologies, said Schmidt, who spoke at a HIMSS 2018 keynote on Monday night.
Dig Deeper on Healthcare IT management and organization