Halfpoint - Fotolia
American Well expands acute care services with Avizia acquisition
At ATA18, American Well's chairman and CEO expressed the company's desire to 'democratize healthcare' with its acquisition of acute care telehealth company Avizia.
CHICAGO -- With its acquisition of Avizia, telehealth provider American Well plans to expand its acute care services, a move that it hopes will make care accessible to patients wherever they are.
American Well chairman and CEO Ido Schoenberg, M.D., said at the American Telemedicine Association's ATA18 conference here that the two companies have always felt that what they do is complementary. Avizia's telehealth platform, which consists of cart- and software-based workflows, is currently deployed in more than 1,300 hospitals in 38 countries. American Well is used in more than 75 health systems, including Cleveland Clinic and Intermountain Healthcare.
"The most important thing is that both companies are aligned in culture, vision and mission," Schoenberg told SearchHealthIT. "We really want to help the doctors that you know and trust be available to patients anywhere."
Specialty workflows will be a big feature
Schoenberg said most telehealth companies provide a "call center alternative to care," and what American Well and Avizia hope to do is in drastic contrast to that model. Schoenberg said American Well will integrate Avizia's workflows for more than 40 clinical specialties, which include telecardiology, telebehavioral health and telestroke, to create a unified platform that is an end-to-end offering for healthcare providers.
We really want to help the doctors that you know and trust be available to patients anywhere.

Ido Schoenberg, M.D.CEO, American Well
"The first thing that's going to happen is we will have a one-stop-shop offering for providers," Schoenberg said. "The second thing that will happen is we're going to turn around and make those services available to an enormous audience."
Schoenberg added, "We are going to create a technology that can truly create a new model of care that essentially democratizes healthcare and brings great care to people at home regardless of where they are."
Avizia CEO Mike Baird echoed Schoenberg's sentiments about having the same goals regarding the acquisition, which is scheduled to close in late Q2. The purchase price was not disclosed.
Baird added, "We think about healthcare being ubiquitous. Our job is to make it so that healthcare is available, that it's high quality, that it's the lowest cost possible."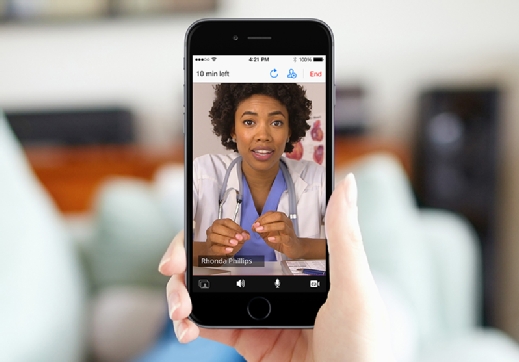 Hoping to double telehealth activity this year
Only 3% of the American public has ever used telehealth, Baird said, a number that he hopes will grow to 6% by the end of the year.
"Five years from now, we want to see that in the 80s or the 90s. It should be something that's a no-brainer, it's common sense that we have access to this," he said, adding that healthcare is behind other industries when it comes to adopting technology.
"If you think about what the digital transformation has done to how we interact with our bank, or how we interact with our landscaper, or how we interact with any other commercial service, healthcare is not in that same state of technology adoption yet," he said. "Our job is to make that happen, and together we think we can make it happen a lot quicker."
Dig Deeper on Healthcare IT management and organization