everythingpossible - Fotolia
3 steps CIOs should take to integrate telehealth tools successfully
Introducing a telehealth program into a healthcare organization is no easy task. Here, John Chuo from the Children's Hospital of Philadelphia breaks down how healthcare CIOs can help get the job done.
NEW ORLEANS -- Telehealth can help healthcare organizations decrease long wait times for patients, remove barriers to ideal care and improve communication. It can also reduce costs in areas such as resources, personnel and time.
But CIOs interested in introducing telehealth tools to the clinical practice should focus less on the technology promises and more on the underlying problem they need to solve, according to John Chuo, M.D., neonatal quality officer and clinical champion for digital health at the Children's Hospital of Philadelphia.
Chuo recommended healthcare organizations pursue telehealth integration in a systematic manner that identifies if the problem the organization is trying to solve is real -- and solvable. If it is, they should then create a blueprint that outlines how the telehealth tools will be integrated and prepare for the change management needed for long-term success.
Identifying the problem, measuring opportunity
Figuring out what problem the organization is trying to solve can be difficult. It can also take up about 20% of a healthcare leader's efforts when integrating telehealth tools into clinical practice, Chuo said during his talk at the American Telemedicine Association annual conference and expo.
Chuo said problems tend to fit into two broad categories in healthcare:
the practice gap, or the gap between the evidential best way to deliver care and how care is actually delivered; and
the quality gap, or the gap between the care patients should ideally receive and the care that's actually delivered.
Identifying what problem an organization needs to solve involves use of what Chuo called the "opportunity meter," which measures the opportunity for technology like telehealth to be brought into an organization.
Chuo said some of the first questions a healthcare organization should ask to gauge the opportunity are the following:
What is your role?
Who are the stakeholders that matter?
Who are the early adopters in the circle of influence?
"You want to be able to get buy-in from the early adopters for sure," he said.
The next key questions to consider are as follows:
What problem are you trying to solve or mitigate, and is this problem measurable?
How do you know the problem is real?
Is everyone on the same page?
Creating a blueprint
Once healthcare leaders have identified the problem they want to solve and have concluded that telehealth tools could introduce real opportunity, they'll need to create a blueprint for the integration -- a process Chuo said takes about 30% of the total telehealth integration effort.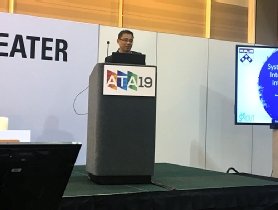 At the blueprint stage, Chuo said healthcare organizations should initially focus on five drivers for success: provider knowledge of best practice, timely diagnosis, appropriate testing, frequent monitoring and a reliable medication management process.
Next, Chuo said the blueprint needs to ask how telehealth tools can be used to better achieve the five drivers of success, such as if remote prescribing or management modalities could help a healthcare organization achieve a reliable medication management process.
"This is important, because what we've done here is not started out with a telehealth solution, but started out with a clinical problem that matters most to your clinicians, your payers, your institution," Chuo said.
Finally, a blueprint should include how a healthcare organization can measure the value impact of telehealth tools on the organization. One way to do this is by asking questions that drill into how telehealth tools are helping to shore up the quality or practice gap, according to Chuo. For example, with tele-education on best practices, can unwanted variations in practice among providers be reduced, or can time to treatment be reduced through access to telehealth services?
Managing change and selling the vision
Even after a blueprint is created, healthcare CIOs will still face the daunting task of change management. Chuo called it one of the most important steps for ensuring long-term success of a telehealth program. As such, plan for change management to take up to 50% of a CIO's telehealth integration efforts.
Chuo outlined five drivers of change that could ensure the long-term success of an organization's telehealth program. The first is establishing a clear vision for the program, which Chuo said prevents confusion on the part of stakeholders.
Next, healthcare CIOs need to help make sure the necessary skills exist within an organization to support and sustain change. This is important to prevent anxiety when it comes to using the technology.
"Ask yourself, 'Is the system easy to use?'" Chuo said. "How is the system supported if something goes wrong? What is the basic knowledge people need to use telehealth? What does the clinician need to know? ...What does the patient need to know? Understand exactly what skills are needed from the perspective of all users and stakeholders."
Third, having the right incentives can help prevent provider resistance to a new technology. External rewards won't be enough, Chuo said. That means healthcare CIOs will need to build in intrinsic motivation factors that can help push the organization forward with its telehealth integration.
Next, making sure an organization has the resources it needs in place prevents frustration further down the road. Finally, healthcare CIOs need a clearly defined plan of action to effectively implement telehealth tools, which will prevent provider frustration, Chuo said.
Selling the vision of what an organization's world could look like with these tools in place is one of the most important things healthcare leaders can do to accomplish their goal, he said.
For Alfred Atanda Jr., M.D., pediatric orthopedic surgeon at Nemours/Alfred I. duPont Hospital for Children in Wilmington, Del., getting buy-in from senior leadership at his organization is one of his biggest hurdles.
Atanda said he believes it's only a matter of time before healthcare becomes readily accessible through platforms like telehealth. Yet, inspiring his co-workers to become interested in telehealth tools has been a challenge. Chuo's remarks on selling the vision and becoming a change agent resonated, Atanda said.
"I could just go to work and forget about telehealth and just do what I normally do," Atanda said. "But I believe in it, so I try to be that change agent for other people. I really took that away from [Chuo's] talk."
Dig Deeper on Healthcare IT management and organization