Share this item with your network:
Strategic insight for health IT leaders

Photobank - Fotolia
Improved patient outcomes underscore convergence efforts
Clinicians, health IT professionals, insurance carriers and others have started a slow roll toward improved patient outcomes using methods based on healthcare reform.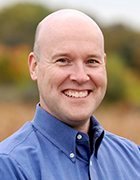 By
We throw a lot of 50-cent healthcare phrases around in this current edition of Pulse -- among them, value-based care, population health management and payer-provider convergence.
I have a couple of two-cent words that tie them all together: time and money.
While the roots of value-based care come from the idea of improved patient outcomes, the future strength of this trajectory will stem from limited Medicare and insurance reimbursement if a healthcare organization shows poor patterns of patient care.
Meanwhile, population health refers to an approach in which physicians treat patients based on what works for certain populations, such as white males from 50 to 60 years old who have a healthy diet yet have a family history of heart disease. Ideally, population health management can save clinician and patient time by avoiding treatments that don't result in statistically improved patient outcomes for a designated group. Technology plays a part in the success of population health projects.
The new kid on the block, payer-provider partnerships, also ties into the idea of changing the way we look at healthcare. Through these direct collaborations between health systems and insurance carriers, patient care can be streamlined, while patient risk is spread among both sides.
Our cover story explores the forces that push organizations toward payer-provider convergence and how the ability to properly track and analyze patient data is a key cog in these efforts. From a health IT perspective, technology such as APIs and natural language processing will make data exchange more efficient in areas such as convergence and population health management.
Also in this issue, we dig further into related payer-provider trends and what they mean for buyers and sellers of technology. And our feature offers best practices on how to untangle duplicate digital medical records, a problem that can impede accurate data gathering.
We're not quite at the finish line with value-based care, population health management or payer-provider convergence, but all three initiatives show promise for improved patient outcomes. From where I stand, that's time and money well-spent -- or, in this case, well-saved.
Dig Deeper on Healthcare IT systems and applications