spainter_vfx - stock.adobe.com
Use VMware vSphere templates to manage VMs at scale
VM templates in vSphere enable IT administrators to manage large environments by rapidly deploying fully configured VMs using the content library interface.
VMware vSphere templates are VM templates that enable IT administrators to quickly deploy fully configured VMs without reinventing the wheel for each deployment.
VMware vSphere 6.5 introduced the Content Libraries feature, which makes templates accessible and manageable across both local and global environments. It also provides consistency and availability for vSphere templates across environments.
Admins can find this feature in the Content Libraries tab in the vSphere client, as shown in Figure A below.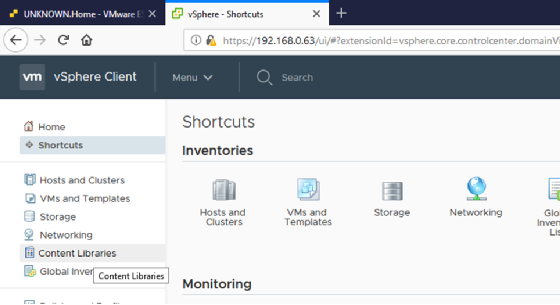 After opening the Content Libraries option, vSphere presents admins with a wizard to walk them through the configuration steps, as shown in Figure B below.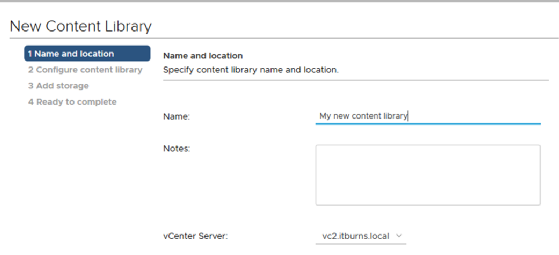 Figure C below shows some of the different configuration options available.

Admins can share Content Libraries across multiple vCenter installations, but with some limitations, such as a single sign-on requirement. There's no longer a need to export VMs and templates to storage that a specific cluster can see.
Build and manage vSphere templates
Admins can take several steps to reduce friction and make VM deployment easy.
Use the highest VMware hardware version available that will work across the entire environment. The entire environment should also be at the same patch level. Each new hardware release tends to introduce noticeable, beneficial changes, such as support for new hardware types and bigger VMs.
Check that the VMware tools version is up to date and capable of supporting the hardware version before upgrading VM hardware.
When building a master OS image, admins should also remove the IP address used during the build configuration, make sure the server is set to use the Dynamic Host Configuration Protocol and ensure that the IP address in question is released. Not doing this can cause IP conflicts and can also reduce the scope for IP addressing errors.
When admins create or update master images, they should check that the VMware tools version is installed and updated. Not doing this can also cause issues. Versioning schemes can help identify the appropriate template to use. Admins can use different templates at different patch levels if, for example, a user needs both Windows 2012 R0 and R2.
A single person or group should be accountable for the build, and the appropriate rights and roles should reinforce this accountability.
Properly managing vSphere templates in larger environments is critical. A single person or group should be accountable for the build, and the appropriate rights and roles should reinforce this accountability. To this end, the content library designates roles and privileges that admins can assign to support such policies.
Admins will often receive virtual appliances in an Open Virtualization Format (OVF), but in these cases, direct deployment into the environment may fail in the web client. Admins can resolve this by ensuring all the certificates for the infrastructure are actually installed and working properly. They should also consider using a different browser if they continue to encounter issues -- Chrome and Firefox tend to work much better when deploying vSphere templates.
Another way around problematic OVF deployment is to deploy directly to a host rather than through vCenter. This isn't ideal, but in a pinch, it can resolve the issue. Once this is done, don't forget to move the VM to the appropriate VM folder so the management properties apply correctly.
VMware admins who are managing large environments and aren't using vSphere templates and a content library are missing a valuable management tool that's standard to vCenter.
More and more vendors are providing their appliances in template format, so it's important to manage them appropriately and ensure consistency in the deployment.
Dig Deeper on IT systems management and monitoring