What do the major mobile OSes offer for enterprise features?
Mobile devices are now commonplace in the enterprise. Discover which vendors are touting enterprise-ready features and which are reluctant to jump into the enterprise realm.
As mobile devices in the enterprise become more prevalent, some vendors are racing to meet the need with enterprise features for their mobile OSes -- but others are lagging behind.
Apple
At Apple Worldwide Developer Conference 2018, Apple announced the newest of its mobile OSes, iOS 12. But, once again, the OS was light on enterprise features. Apple's iOS 12 will offer personal privacy features, however, such as the ability to block user tracking, like and share buttons, and certain comment widgets.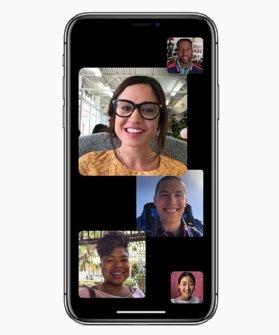 Apple also announced ARKit2, an augmented reality platform that could enable employees that work in multiple locations to collaborate better. The group FaceTime feature enables up to 32 people to be on a video chat and could serve as a lower cost alternative to Skype, WebEx or Zoom.
Google
The latest of Google's mobile OSes, Android P, offers many features for enterprise apps. For example, it allows apps to lock to a device screen and supports multiple users on dedicated devices, such as tablets at a library or kiosks.
Android P users can transfer the ownership of device policy controllers to other device policy controllers. IT can also postpone over-the-air updates to freeze the OS version, which helps keep code static during critical times, such as holidays or end-of-year code freezes.
BlackBerry
BlackBerry isn't often in the conversation about today's mobile OSes because the company switched gears from its BlackBerry OS to focus on enterprise mobility management (EMM) and QNX platforms, off of which the current BlackBerry 10 operating system is based.
But the vendor still offers four smartphones -- the KeyOne, Key2, DTEK60 and DTEK50 -- that have security features built into the phone to prevent malware and data breaches. These devices offer enterprise-ready features, such as picture passwords, for a higher level of device security; a consolidated message center that unifies email and text messaging in a single location; and an intelligent calendar, which provides suggestions based on past invites and existing events.
For IT, BlackBerry's enterprise mobility suite offers secure lifecycle management, a hardened platform, biometrics authentication support and many other common EMM features. The platform stands out, however, with its high-security, government-grade tools, such as Blackberry Dynamics integration with Zimperium for advanced mobile threat detection.
When it comes to choosing mobile OSes for the enterprise, it's important to thoroughly evaluate each vendor's features. Then, IT can make a decision based on the priorities of their organization's user base.
Dig Deeper on Mobile operating systems and devices