The key to end-user computing

Sergey Nivens - Fotolia
What mobile device analytics can do for you
The hype around analytics is real. When it comes to mobile, this technology can help IT administrators glean more information about users, business processes and more.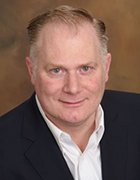 By
Many organizations struggle to manage increasingly large data volumes that emanate from a variety of mobile devices, but the evolving field of analytics can help.
The opportunity to transform data into valuable information to make better and more informed decisions is very real. Businesses have become more data-driven; many are making investments in asset-intensive equipment to monitor its performance and optimize predictive maintenance, for example. Here are several other common implementations of mobile device analytics for big data:
web user engagement and recommendations from web analytics data;
infrastructure monitoring alerts from ubiquitous sensors;
supply chain monitoring from manufacturing and shipping sensors;
predictive maintenance alerts from machine or engine sensors;
cybersecurity alerts from network logs;
health alerts from electronic health record systems;
preventive fraud alerts in financial applications; and
social event alerts or early warnings about information on social media.
Software vendors have integrated valuable analytics features and functions into their software and cloud services, providing opportunities for IT and partners to automate systems and improve their self-service and reporting functions. But challenges remain; gaining actionable intelligence from mobile device analytics requires a diverse team of analysts that communicates with all lines of business.
Analytics on the device side
UPS drivers have been carrying mobile devices for more than 25 years. The company's Delivery Information Acquisition Device was groundbreaking because it eliminated paperwork, improved delivery tracking and spurred innovation in the rugged mobile device market. The devices could electronically capture delivery information, signatures, scan barcodes and provide drivers with key information relating to their routes. UPS analyzes the data it collects, as well, and has been using telematics data to improve decision-making and delivery routes across its global network.
So, mobile device analytics is not new, but innovative solutions continue to emerge that can offer a business advantages it did not realize were available. The ability to get more proactive in identifying scenarios that may prevent mobile workers from using their devices efficiently is perhaps the most valuable opportunity.
Simply put, mobile device analytics can provide IT with better information to troubleshoot problems. Admins can more easily identify and prevent situations where increasing data usage or decreasing battery performance occur, and reduce scenarios where devices fail. Mobile analytics are particularly useful for ensuring the reliability and performance of mobile devices overall.
For managed service providers, device-side analytics can significantly expand visibility into clients' endpoints. This can positively change the service delivery of business-critical mobility by reducing help desk calls and call duration. Discussions can shift from how many tickets were closed to how much money has been saved.
Proactive, preventive and predictive
The uses for analytics within mobile apps and data vary. Product teams can make better-informed product decisions, and marketing teams can gain insight into user acquisition data, including activity, retention and funnel completion rates. UI and user experience teams can design better experiences through the use of mobile analytics, and technical teams are better equipped to identify problems before they negatively affect the business.
Monitoring the end-user experience can be very valuable for IT, too. By collecting and analyzing data at the endpoint, the opportunity to gain visibility into how users interact with devices, business processes and their applications is very real.
If portions of your workforce rely on mobile devices to perform their day-to-day tasks, implementing mobile device analytics should be an easy decision.