The key to end-user computing

Nmedia - Fotolia
Essential desktop troubleshooting tools for every IT pro
Remote access tools, help desk systems and others are essential to managing end users. Without these tools, IT would have a much tougher time with even the simplest tasks.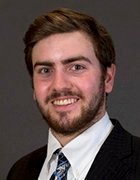 By
End-user management tools are essential to help IT pros interact with employees for desktop troubleshooting and other tasks.
Desktop troubleshooting tools range from remote access to comprehensive help desk systems, and in certain cases, IT couldn't do its job without them. These tools allow IT pros to communicate with users, identify issues and ensure that all of an organization's endpoints are functioning correctly. They are dynamic as well, adapting to the new security and mobility requirements of the modern enterprise.
Remote access tools
One key tool that most IT admins need in their personal toolbox is a product for remote desktop access. When IT pros troubleshoot an issue, they need some way to access the desktop without sitting at each user's desk; these tools allow IT to take control from just about anywhere.
IT admins for the Pacific Islands Ocean Observing System (PacIOOS) at the University of Hawaii use TeamViewer to manage kiosks across the Pacific Ocean that deliver real-time data on weather, waves and wind. The PacIOOS sends and receives data from numerous islands and island chains, including Guam, Palau, American Samoa and Micronesia.
"I remote in to some of the most geographically isolated places in the world," said Joe Gilmore, a systems management specialist at PacIOOS.
The information isn't just for research, however, as the public service kiosks provide up-to-the-minute information to the local people. Without a remote access tool, Gilmore couldn't manage the kiosk desktops and ensure that PacIOOS provides potentially life-saving information on the current climate.
Gilmore likes TeamViewer's ability to choose between the TCP and User Datagram Protocol (UDP). TCP, the most common protocol that verifies data packet exchanges before continuing to the next exchange, is commonplace for remote access desktop troubleshooting tools. UDP, however, does not wait for confirmation that the package was delivered and immediately moves on to the next delivery. The shaky Wi-Fi connection to kiosks makes TCP connections take much longer to confirm delivery and would slow down his work, Gilmore said.
Two-factor authentication in TeamViewer bolsters its security, which is also critical for remote access tools.
"Single-factor authentication [is] subject to dictionary attacks for most implementations," Gilmore said.
Help desk systems
Help desks have existed for so long that some IT professionals haven't ever worked without them. Nathan Hartford, a systems administrator for Bank OZK, was not so lucky. One of Hartford's previous employers skipped out on a help desk system and instructed users to text the IT staff when they were having a problem.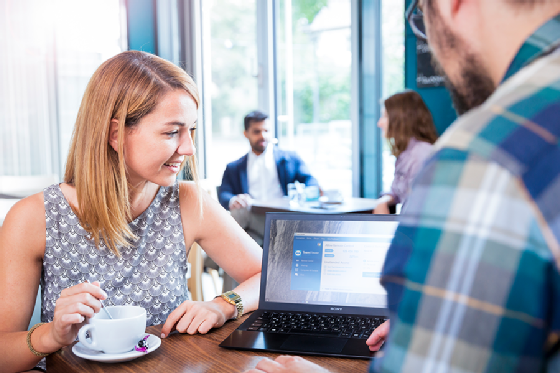 "The users assumed they would receive help immediately, so there was a lot of pressure on IT," Hartford said.
Hartford found an open source help desk option, Spiceworks, and the process improved immediately. The communication chain and immediate response a user got when he logged a ticket confirmed that the issue was in the queue.
Hartford's current employer, Bank OZK, based in Little Rock, Ark., has a more comprehensive approach to desktop troubleshooting. With ManageEngine's ServiceDesk Plus, IT runs a tiered help desk system built on user trust, service-level agreements and communication, Hartford said.
I remote in to some of the most geographically isolated places in the world.

Joe Gilmoresystems management specialist for PacIOOS, the University of Hawaii
Bank OZK allows users to file a ticket via email or call service desk operators that can solve or reassign the issue. In both instances, the user receives immediate confirmation that the ticket is in the system, via a phone call or an email.
ServiceDesk Plus provides numerous features to simplify and speed up the process of resolving tickets, especially when it comes to common issues.
"If we get a ticket of a repetitive nature, we can select templates to send back to the user," Hartford said.
If the issue is more complicated, IT can view the user's past tickets to see if the issue is recurring, search all tickets to see if it's happening on other endpoints and even check on the user's device by using ServiceDesk Plus' asset management. A new active chat feature shows users when the IT pro helping them is online.
"ServiceDesk Plus is like Spiceworks on 'roids," Hartford said.
User password management
Managing passwords is a significant part of desktop troubleshooting, and it's helpful to have a tool aside from the main help desk system. Weak passwords are one of the most common attack vectors, but with a password management tool, IT can enforce requirements such as length and inclusion of different types of characters.
With tools such as LastPass from LogMeIn, a Boston-based software vendor, IT gets a user password storage vault and centralized administration. The vault can be a very enticing hacking target because it controls access to an organization's endpoints, but the risk is worth it.
"If you can secure a password vault in cloud storage with two-factor authentication, then the risk is much lower," said Andras Cser, a principal analyst at Forrester Research.
With a password vault that stores users' access to all of their accounts, IT doesn't have to worry about potential vulnerabilities from accounts and applications that are not business applications but still exist on many users' desktops. The mixing of personal and business passwords still presents issues, however, such as liability concerns.
"If your employer provides you with a password vault for professional reasons and you use it for personal accounts, you create a bunch of interesting legal situations because it's hard to say who is at fault," Cser said.
Dig Deeper on Unified endpoint management