The key to end-user computing

alphaspirit - Fotolia
Get to know the device-as-a-service trend
Everything is a service these days. You can even get Yankee candles delivered from Amazon on a subscription basis. For EUC admins, device as a service is probably a bigger deal.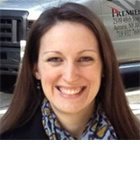 By
As more organizations move to service models, even hardware purchasing gets the subscription treatment. But what does this mean for IT pros managing end-user devices and the employees that access them?
Microsoft in particular has shifted many of its offerings to deliver them as a service in the past several years. Windows itself changed to servicing channels for operating system updates with the release of Windows 10; the company is also pushing the service version of its productivity suite, Office 365. Some VDI shops have turned attention to desktops as a service. And cloud-based technologies are becoming the norm for many infrastructure setups.
Enterprise interest and options for device as a service, or PC as a service, is somewhat newer. In 2016, HP Inc. launched its device-as-a-service program, and that same year, IDC reported that about 25% of IT buyers were looking into PCaaS programs. Hardware vendors including Dell and Lenovo also offer device as a service today. Actual adoption of the services model remains low, however, as it's still early days, according to data from Dell and IDC.

There are plenty of benefits for vendors, channel partners and businesses to reap from the device-as-a-service model. As with all subscription-based services, these programs allow organizations to buy desktops, laptops and/or mobile devices on an as-needed basis, and change the amount when they need more or fewer devices. That's especially useful if businesses run into staffing changes, acquisitions or mergers, or when dealing with contractor employees. IT pros also benefit from simpler lifecycle management, more updated devices, the ability to offload some services to the vendor and potential hardware discounts.
The device-as-a-service trend could also help organizations embrace and support more types of devices. HP in February added support for Apple iPhones, iPads and Macs to its device-as-a-service program, making it easier for IT shops to get more device types from a single vendor on a subscription basis. Microsoft offers a service model for purchasing its Surface tablets.
Windows PCs remain the dominant end-user device in the enterprise, but programs that include Apple and other devices may appeal to IT departments that don't have a lot of expertise in non-Windows management. With device as a service, IT can rely on the vendor for more comprehensive support and maintenance tasks. With more user demand for consumer devices in the enterprise, this model could be one way to help IT get on board.
IT still needs endpoint management tools and mobile device management to control and secure its devices. But with device as a service, the hardware purchasing part of the process can be one less headache. Organizations must make sure they sign on to the right contract and vendor for them, however, and be clear on the services the provider offers before they commit.