Alex - stock.adobe.com
Exium offers 5G network security to IBM EAM
Exium is IBM's latest partner in 5G network security. Enterprises have the option of using Exium's network as a service with the IBM Edge Application Manager.
IBM has chosen Exium as a network-as-a-service partner for companies using the IBM cloud to analyze data from edge devices spread across enterprise data centers and remote locations.
Exium provides a secured 5G network for using the IBM Edge Application Manager (EAM). EAM is centralized software for deploying and managing analytics workloads on edge nodes across hundreds of facilities, such as warehouses, factory floors and offices.
Exium connects EAM to edge nodes and the IBM public cloud, which performs computing-intensive tasks. Those chores could include analyzing video images from factory-floor cameras deployed for quality control and worker safety.
Exium, which announced the partnership this week, offers a secured network as a service named Intelligent Cybersecurity Mesh. The system supports 4G, Wi-Fi and Ethernet connectivity while providing the option of switching to a 5G network in the future.
Today, Exium is a cloud connectivity option for companies using private 5G networks. Essentially, the networks are wireless LANs built with 5G infrastructure.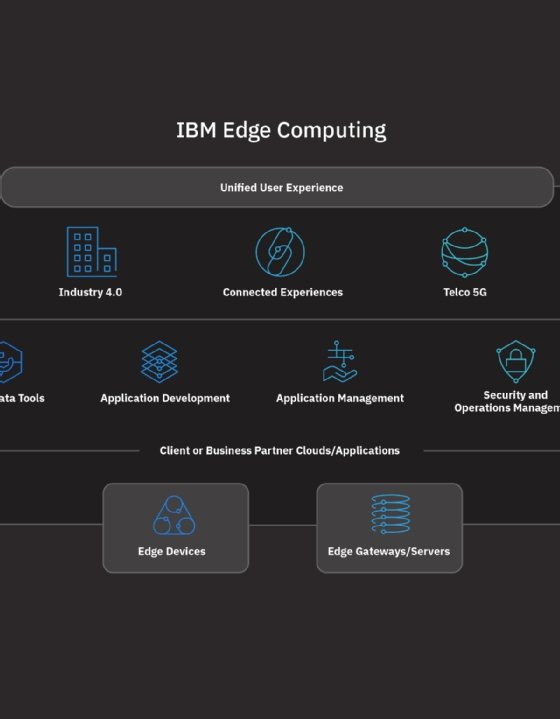 IBM takes Exium to the edge
Exium has found IBM's open technology easier to work with than proprietary systems. EAM runs in an instance of the OpenShift Container Platform installed in the enterprise data center. OpenShift is an open source container application platform developed by Red Hat, which IBM acquired in 2019.
Companies using EAM can manage edge endpoints running on OpenShift in any public or private cloud.
"We like IBM because [it provides] a more open platform," Exium CEO Farooq Khan said. "We can integrate our security and 5G edge computing stack easily."
IBM is Exium's first partner at the enterprise edge, Khan said.
The largest cloud providers -- AWS, Google and Microsoft -- offer edge appliances for connecting enterprise data centers to their respective cloud services. AWS Outposts, Google Cloud Athos and the Microsoft Azure Stack provide a consistent platform for building, testing and updating all cloud applications.
IBM bought Red Hat to jump-start its app modernization and cloud initiatives but remains a niche player in the market with a 5% market share, according to the Synergy Research Group. Enterprises often use the IBM Cloud for legacy applications, particularly memory-intensive databases.
Antone Gonsalves is the news director for the Networking Media Group. He has deep and wide experience in tech journalism. Since the mid-1990s, he has worked for UBM's InformationWeek, TechWeb and Computer Reseller News. He has also written for Ziff Davis' PC Week, IDG's CSOonline and IBTMedia's CruxialCIO, and rounded all of that out by covering startups for Bloomberg News. He started his journalism career at United Press International, working as a reporter and editor in California, Texas, Kansas and Florida.