Getty Images/iStockphoto
AWS to take on Microsoft Azure in private 5G
The AWS Private 5G managed service will compete with Microsoft Azure's private multi-access edge computing system. Unlike Microsoft, the AWS product focuses on an unlicensed spectrum.
AWS has introduced a private 5G managed service that collects device data from the factory floor, fulfillment center or other enterprise operation and sends it to the AWS cloud for processing and analysis. The offering will compete with Microsoft Azure's cellular networking product, pMEC.
AWS launched a preview of the service at its re:Invent customer and partner conference in Las Vegas this week. AWS CEO Adam Selipsky said buyers could expect simplified deployment and management.
"With AWS Private 5G, you can set up and scale a private, mobile network in days instead of months," said Selipsky during his keynote. "It's shockingly easy."
The steps for deployment do appear simple. A customer goes to its AWS console and specifies the network's coverage and capacity. AWS then delivers the appropriate small cell radio base station and server, which customers connect to the internet and a power outlet.
After setting up the hardware, a customer would return to the console and acknowledge receiving the product. AWS would then download the network configurations. Following that process, the customer would insert the included SIM cards into the devices it wants to connect to the network.
Enterprises would manage and operate the system like any other AWS resource. They can also add existing access and security policies.
AWS plans to offer pay-as-you-go pricing based on throughput, said Selipsky, who took over as CEO this year after Andy Jassy left the post to become chief executive of AWS parent Amazon.
Ed Anderson, a Gartner research vice president and distinguished analyst, said AWS' pricing model could reduce costs for customers. "They can theoretically deploy their 5G environment more cost-effectively because it uses on-demand pricing," he said.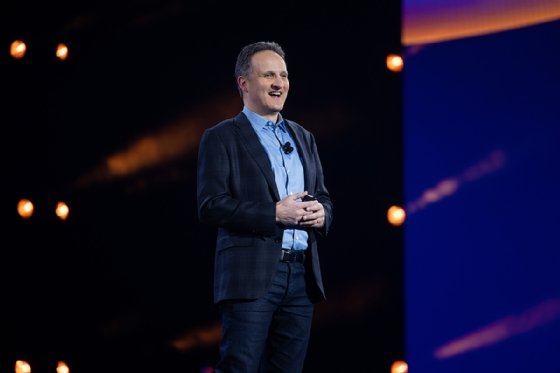 AWS versus Microsoft in private 5G
Once out of preview mode, AWS Private 5G would compete with Microsoft Azure's private multi-access edge compute (MEC) system. Both products also support 4G LTE networks, which dominate the private networking market today.
Microsoft's pMEC goes "a bit beyond" what AWS announced by including cloud services, such as video analytics, said IDC analyst Patrick Filkins.
AWS and Microsoft offer private networks to connect more enterprise devices to their cloud services. However, their massive customer bases could provide a significant boost to the young private 5G market, Filkins said.
Analysts expect private 5G to grow within industries ranging from manufacturing and healthcare to oil and gas, utilities and transportation. Based on next-generation 5G wireless technology, the cellular networks are significantly faster, have lower latency and handle more devices than the previous-generation 4G LTE networks.
IDC predicts global sales of private 4G LTE/5G infrastructure to grow from $945 million in 2019 to $5.7 billion in 2024.
A potential problem with AWS Private 5G is using unlicensed Citizens Broadband Radio Service (CBRS) to transmit data. Tom Nolle, president of CIMI Corp., a strategic technology consultancy, said organizations could end up competing for the same spectrum.
"There's also a question of the compatibility of the radio units with available unlicensed spectrum because the ranges aren't the same in every country," Nolle said.
Filkins said AWS would likely have to support a spectrum other than the U.S.-focused CBRS.
"It remains unclear to me how the AWS solution scales beyond the United States, as it is so heavily reliant on the CBRS play," he said. "I suspect they will work with partners to address other spectra as well."
Indeed, AWS Chief Evangelist Jeff Barr said the cloud provider's partners would address customers' spectrum issues.
"There's going to be different rules for spectrum use and consumption in the different geographies that we ultimately make the service available in," he said.
AWS has a mobile edge computing platform composed of a Verizon private 5G network and AWS Outposts. The latter is an on-premises IT system that replicates the infrastructure, services, APIs and tools found on AWS. The combined product is a platform for applications in factories, warehouses and corporate business campuses.
Barr sidestepped whether enterprises using Outposts could use AWS Private 5G in place of the Verizon service.
The AWS product is "more about just offering connectivity that our customers have been asking for," he said.
Antone Gonsalves is news director for the Networking Media Group at TechTarget. He has deep and wide experience in tech journalism. Since the mid-1990s, he has worked for UBM's InformationWeek, TechWeb and Computer Reseller News. He has also written for Ziff Davis' PC Week, IDG's CSOonline and IBTMedia's CruxialCIO, and rounded all of that out by covering startups for Bloomberg News. He started his journalism career at United Press International, working as a reporter and editor in California, Texas, Kansas and Florida.