Getty Images/iStockphoto
Cisco acquires Accedian for Network Assurance portfolio
Cisco expects Accedian to bolster its Network Assurance portfolio for service providers. The product line provides network troubleshooting, root-cause analysis, and remediation.
Cisco plans to acquire Accedian to expand its portfolio for troubleshooting and fixing network problems that could degrade the quality-of-service carriers guarantee for private 5G networks and critical enterprise applications.
Cisco plans to fold Accedian's network performance monitoring technology into Cisco's Network Assurance portfolio. The company expects to complete the acquisition in the first quarter of its fiscal year 2024, which begins Aug. 1.
Acquired in 2017 by investment firm Bridge Growth Partners, Accedian offers communication service providers (CSP) a SaaS-based monitoring platform for their cloud and data center networks. Cisco and Accedian have had a partnership since 2021.
Accedian's Skylight Analytics SaaS provides visibility into the performance of the network underlay. The product includes machine learning analytics that extracts intelligence from the billions of data points collected from a CSP's network.
Skylight Analytics will become part of Cisco's Network Assurance Portfolio, which provides troubleshooting, root-cause analysis, and remediation of network problems. The portfolio comprises three applications: the Network Assurance Engine, Network Insights for Resources, and Network Insights Advisor.
The portfolio is a strategic part of Cisco's recently unveiled plans to develop a cloud-based service to manage its networking and security products. The service, called Networking Cloud, will take several years to build.
Cisco also wants to link Accedian-collected data into Cisco ThousandEyes. The cloud-based service provides a comprehensive view of the enterprise WAN.
Accedian's customers include three-fourths of the world's largest CSPs, according to Cisco. Accedian's reach could help Cisco in the enterprise 5G market, a focus for carriers because of a weak consumer market. Consumer 5G hasn't taken off because of a lack of services requiring a faster cellular network than the previous generation, 4G LTE.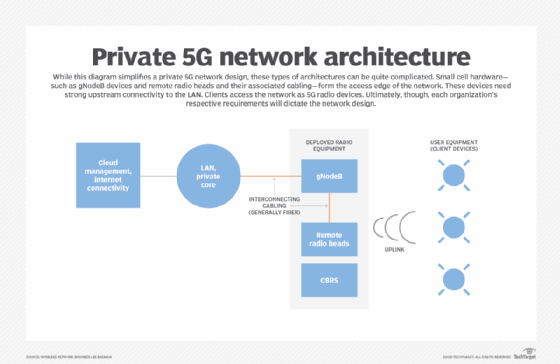 Accedian-generated network insight, in combination with other Cisco products, would also help CSPs meet service level agreements for critical enterprise applications, such as remote healthcare, IDC analyst John Byrne said.
"Those use cases are potentially extremely lucrative for CSPs but can only be delivered when the network, IT, and application code can all be provisioned, monitored, and assured," Byrne said.
IDC predicts that LTE and 5G infrastructure for private cellular networks will reach $5.5 billion in 2027 from $1.9 billion in 2022. The increase amounts to an annual growth rate of almost 24%.
In other Cisco news this week, the company launched two Silicon One application-specific integrated circuits. Cisco built the five-nanometer G200 and G202 ASICs for spine switches and Ethernet-based AI and machine learning deployments.
The latest ASICs raise the portfolio's maximum throughput to 51.2 terabits per second. Silicon One chips have a throughput range beginning at 3.2 gigabits per second. Cisco has started sending samples of the fourth-generation Silicon One chips to customers. Silicon One competes with Nvidia and Broadcom chips.
Antone Gonsalves is networking news director for TechTarget Editorial. He has deep and wide experience in tech journalism. Since the mid-1990s, he has worked for UBM's InformationWeek, TechWeb and Computer Reseller News. He has also written for Ziff Davis' PC Week, IDG's CSOonline and IBTMedia's CruxialCIO, and rounded all of that out by covering startups for Bloomberg News. He started his journalism career at United Press International, working as a reporter and editor in California, Texas, Kansas and Florida. Have a news tip? Please drop him an email.
Dig Deeper on Network management and monitoring