Share this item with your network:
Managing and protecting all enterprise data

Fotolia
The copy data management market is starting to go mainstream
Products from copy data management vendors protect and manage production data to lower storage costs, speed data access and streamline self-service access to data copies.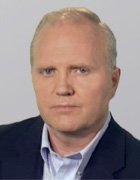 By
Years of data backups have left many organizations with multiple copies of data that's hard to track and manage....
Continue Reading This Article
Enjoy this article as well as all of our content, including E-Guides, news, tips and more.
Data access has also become a challenge. When application owners want copies of production data, they must often submit a ticket to IT and wait days, or even weeks, for a response.
These data management practices aren't optimal and have led to higher-than-necessary storage costs, data compliance issues and constraints on agility and productivity, among other problems. In addition, digital transformation is driving massive data growth, and malicious activity is widespread. Given all this, it's easy to see why most organizations are placing a high priority on modernizing data protection and secondary data environments.
Copy data management is an exciting answer to these problems. It focuses on both protecting production data and improving the management of production data copies. The goals are to cut storage costs, improve data visibility and compliance, and speed data access.
Dig Deeper on Storage architecture and strategy