Getty Images
Pure takes aim at HDDs with FlashArray for colder storage
Pure Storage added a new, cost-efficient model to its FlashArray line expanding potential uses cases. It's also rolling out new controller upgrades and data protection SLAs.
Pure Storage introduced a new array to compete directly with HDDs Wednesday, along with controller upgrades and new data protection service-level agreements.
At Pure//Accelerate in Las Vegas, the storage vendor unveiled an expansion to its FlashArray storage portfolio to now include FlashArray//E, which will be available in October. The new model is aimed at storing less frequently accessed data that normally uses spinning disks.
While Pure argues that FlashArray//E brings the benefits of flash, such as higher performance, better power efficiency than HDDs and colder storage, customers will still have to compare prices.
"It really depends on the client and what the appetite for cost is," said Josh Holst, vice president of cloud services at Involta, an IT services provider and a Pure customer.
Pure is also offering upgrades to its high end FlashArray//X and its midrange FlashArray//C with new processors. Additionally, Pure has introduced new SLAs for data protection.
Involta uses Pure's FlashArray//X and FlashArray//C, depending on the company and customer needs, Holst said. With the introduction of FlashArray//E, which provides more density per dollar over its other models, Holst said Involta will evaluate the colder storage option when the time comes.
Taking on HDDs with 75 TB
Steve McDowell, an analyst and founding partner at NAND Research, said Pure's FlashArray//E model will push in on HDD territory by offering a cost-competitive alternative, especially for large data lake workloads that are mainly read centric.
FlashArray//E is lower in price than other arrays due to its combination of dense QLC storage modules and smaller controllers. Instead of commodity SSDs, Pure uses custom-built DirectFlash Modules architected to work directly with the array and OS as opposed to multi-purpose SSDs from third-party vendors that are designed to work with various array types.
Earlier this year, Pure looked to make the case that it offers a competitive alternative to HDDs when it launched its FlashBlade//E for object storage at an acquisition cost of $0.20 per GB. FlashArray//E will cost the same amount per GB and is roughly in line in price with a similarly configured HDD-based system, according to Pure.
"Part of their ability to control costs comes from buying raw NAND and building their own flash modules," McDowell said.
But hard drive-based storage isn't going anywhere, according to Marc Staimer, president of Dragon Slayer Consulting. Pure argues it can deliver better performance and provide deduplication capabilities. but for customers, the choice comes down to dollars per GB, he said. Direct media-to-media comparisons still show HDDs with the price advantage.
"Even with best dedupe going on, you're not coming close to HDDs on price," Staimer said.
With FlashArray//E, the company has introduced 75 TB modules, which is more dense than the typical 32 TB SSDs and the current maximum 26 TB HDDs.
"You put 75 TB modules in a FlashArray//E, you get the kind of density that as good or better than hard drives," McDowell said.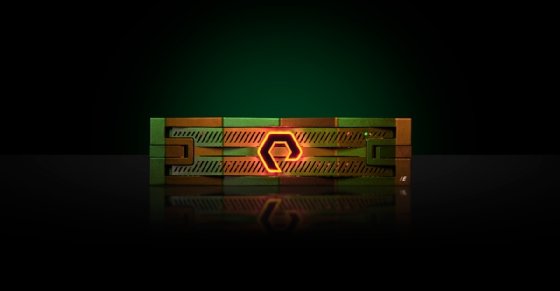 New controllers with Evergreen
Pure Storage's Evergreen//Forever subscription program released its new in-place controller upgrades for its FlashArray//X and FlashArray//C lines, where Pure will replace the controller in the arrays rather than replace the entire array.
The vendor's latest controllers, R4, will see a performance jump of 30% to 40% over the current R3 through faster memory speeds and better inline compression, according to Pure. The controller upgrade uses the latest Intel CPUs, Sapphire Rapids, bringing PCIe 4.0 and DDR5 memory to the array.
"For customers, this keeps them at the top end of the competitive matrix," McDowell said.
Upgrades are built into the contract, Holst said. Several of Involta's arrays are eligible for the latest upgrade, as the devices hit the three-year mark. Different upgrade timelines can be negotiated with Pure.
"All the upgrades we've been through have truly been nondisruptive," he said.
Holst said staying modern is a benefit to choosing Pure Storage, and other providers are starting to follow suit by providing similar upgrades. Last year NetApp also introduced a controller swap for upgrades in place.
Recovery SLA for SaaS buyers
Customers using Pure Storage's Pure1, an as-a-service data management platform, can have a new, clean storage environment shipped directly to their data centers as a last resort.
You put 75 TB modules in a FlashArray//E, you get the kind of density that as good or better than hard drives.

Steve McDowellAnalyst and founding partner, NAND Research
Customers of Pure Storage Evergreen One SLA can now purchase a new add-on to the agreement that it will ship clean storage arrays to a customer facing an outage due to ransomware or other disasters. This new SLA promises a recovery plan within 48 hours, a minimum data transfer rate and a services engineer on-site to help with the recovery.
Quick recovery is top of mind for most enterprises in case of an outage due to ransomware. But this level of service might not be exactly what customers need or want, according to Ray Lucchesi, founder and president of Silverton Consulting.
"They could dropship a whole system, but I don't know if customers are willing to do that," he said.
Other security updates include advances to anomaly detection and added features for Pure1.
A new data protection assessment tool enables a benchmark of a customer's Pure Storage hardware against data protection practices as well as a new self-service capability for the SafeMode PIN multi-factor authentication.
Adam Armstrong is a TechTarget Editorial news writer covering file and block storage hardware and private clouds. He previously worked at StorageReview.com.
Tim McCarthy is a journalist living on the North Shore of Massachusetts. He covers cloud and data storage news.