Managing and protecting all enterprise data

Getty Images
20 years of 'Storage' magazine's Products of the Year
Our best products competition is built on a premise that discourages vendors from sitting on their product's laurels while encouraging technology innovation.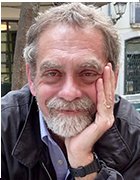 By
A lot has happened in the data storage industry over the past 20 years, and Storage magazine has been there to chronicle the highlights every step of the way. Back in 2002, a storage industry institution was born as Storage magazine rolled out its first Products of the Year competition. I was fortunate to tag along on the POY -- as current and former magazine staffers call it -- journey for about 15 years.
The idea was to give kudos to the best data storage hardware and software available, but it wasn't just another editors' picks or users' choice awards program. POY charted a different course as it set out to find the best of the best in storage gear. Our panel of experts judged the products based on their latest iterations -- in fact, one of the prerequisites to being considered for an award was that the product had to be introduced or upgraded in the previous year. Twenty years later, that "what have you done lately" principle is still the basis of our awards selections.
Including this year's winners, Storage magazine has awarded 313 gold, silver and bronze Products of the Year honors, with those winners comprising a history of networked storage diversity and excellence.
The birth of a competition
Two decades ago, storage was just beginning to shake off its image as a stodgy supporting player for servers, which were the network stars. But as shared storage systems popped up in data centers, IT managers saw storage in a different light: as a critical component of successful enterprise computing. IT pros began to realize that networked storage could play a strategic role in the data center, and it has burgeoned into a broad and complex market that hasn't stopped evolving and innovating.
The first Storage magazine Products of the Year awards in 2002 recognized exceptional products from 14 different companies, with what would become the usual mix of old-line vendors and leading-edge newcomers. Their offerings reflected the state of the data storage market at that time and just how quickly storage technology had developed. Looking back, that first round of POY awards was notable because 13 of those companies were later acquired by other storage or systems vendors, but also because Commvault -- a little-known startup that had only rolled out its first products two years earlier -- grabbed the gold for backup and disaster recovery software. That win would turn out to be a harbinger of the company's longevity as 2002's gold was the first of seven awards for Commvault, including another gold in 2019.
Trends and changes in the competition
Our annual competition mirrors the growth of the storage industry and its products. In presenting the 2005 disk and disk subsystems winners, we touted the capacity of gold award winner Xiotech Magnitude 3D 3000e's 76.8 TB -- a capacity that can be handled today by just four high-capacity disk drives. Flip the calendar forward 15 years and Vast Data -- 2020's disk and disk subsystems gold winner -- boasted a maximum capacity of 1.35 petabytes, while silver winner Dell EMC PowerStore had a top-end capacity of 2.8 PB. However, both are dwarfed by 2020 bronze winner Infinidat InfiniBox F6000 with its single-rack potential capacity of 4.1 PB.
We've also had our share of repeat winners like Commvault with its seven podium appearances. POY winners have provided the evolution of the IT storage storyline with repeat winners that demonstrate not only their own growth, but the maturation of an increasingly sophisticated storage market. Over the years, EMC has garnered 11 Products of the Year awards in its various roles as a "native" storage vendor, an acquirer of other technologies such as Data Domain and, finally, the object of acquisition by Dell Technologies. But every year, newcomers snap up their share of awards, often harbingers of the indelible marks they're destined to leave on storage technology. POY predicted the ascendency of rising storage stars like Asigra, Infinidat, Pure Storage and Veeam -- just to name a few -- as those startups turned sparks of innovation into dominant market positions.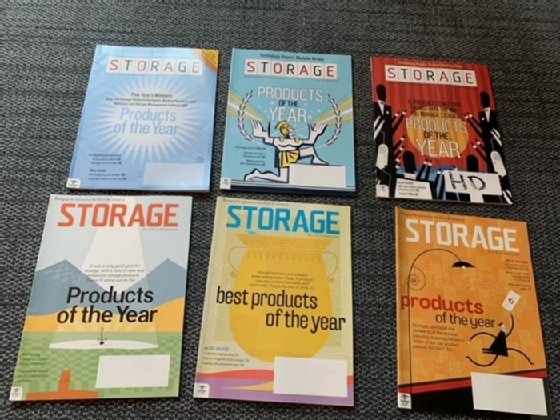 And if you're wondering how fast the storage market evolves, consider that 11 of our latest winners didn't exist when we rolled out our first Products of the Year. Our categories have evolved as well to reflect how storage has developed from a mere necessity to a key player in strategic planning. Two of the current categories -- cloud storage and hyper-converged and composable infrastructures -- didn't exist 20 years ago. In 2019, we decided to combine two of our original categories -- backup and disaster recovery software and backup and disaster recovery hardware -- into the single category of backup and disaster recovery hardware, software and services. The updated category title reflects the integration of data protection processes and products and how data protection needs to work with today's massive capacities and ever-evolving threats.
I'm proud to have participated in a dozen or so Storage magazine Products of the Year efforts, and I continue to marvel at the diversity of products, from primary networked storage systems to an expansive ecosystem that not only addresses where to put data, but how to protect it, manage it and ensure its accessibility. I'm already looking forward to 2022's competition.
Dig Deeper on Storage architecture and strategy