Managing and protecting all enterprise data

These 5 IT buzzwords for 2021 reflect data storage priorities
As a mature IT discipline, the pace of change in storage has slowed, but there is still plenty of buzz about underlying technologies you'll need to know about in 2021.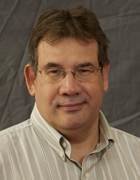 By
Like with other IT areas, data storage changes are more evolutionary than revolutionary.
Of course, the pace of evolution changes from year to year. But to get a reliable forecast on what is coming, it's useful to look at what just happened. In 2020, for example, the pace of change increased drastically due to a pandemic that changed the way most of the world conducts business.
The data center didn't hold nearly as much influence over information after offices closed and people began working from home. IT teams scrambled to ensure data remained stored reliably and securely while it spread almost as fast as the novel coronavirus that caused the change.
What does all this tell us for 2021?
Well, for starters, we must prepare better for what lies ahead so we won't be blindsided by another pandemic or some other kind of major disruption and its subsequent economic fallout. We can use 2020 as a cheat sheet for what is coming, and we can expect the IT world to look a lot more like it did in mid-2020 than at the start of the year.
Data was moving outside the data center to the edge -- mainly public clouds -- before the pandemic. The crisis only accelerated that trend.
The idea of managing your storage as if it were in the cloud took hold and is here to stay. That's why the major storage vendors are going all-in on offering their products as services. The idea is to make on-premises storage act just like cloud storage.
"Plan for a world where the data center is no longer the center of data. You will have to provide services anywhere," said Julia Palmer, a Gartner research vice president, during the Gartner IT Infrastructure, Operations and Cloud Strategies Conference in December.
Don't expect earth-shattering new storage technologies in 2021. The Gartner Magic Quadrant for primary storage arrays released in November 2020 listed eight leaders and no visionaries. That points to technology long on legacy and short on innovation. It doesn't mean there is nothing changing or new in the storage world, however. There is (you'll have to keep reading to find out what it is). But storage is a mature market dominated by large players who move slowly. It takes a lot to shake things up.
Last year taught us that even when everything changes suddenly, you don't have to start all over. There is plenty of storage technology that will stay relevant no matter what. Here are the IT buzzwords for 2021 to keep top of mind, and what you need to know about each one.
Dig Deeper on Flash memory and storage