Managing and protecting all enterprise data

stock.adobe.com
Enterprise technology trends for 2021 shaped by COVID-19
Explore IT infrastructure and storage-related software, hardware and services that will likely be embraced in the coming year, and how the pandemic has influenced their use.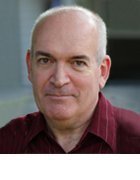 By
We approached experts, analysts and industry insiders and asked them to share their observations on enterprise technology trends for 2021 as well as COVID-19's effect on the overall technology spectrum.
Read on to find out what the leading thinkers and insiders we spoke to had to say about digitalization, convergence, resiliency, modern storage and multi-cloud, cloud storage for mainframes, and consolidation and efficiency. We also explore what these developments mean to enterprise IT as whole and -- most importantly for your organization -- how all this may affect your IT decision-making.
Dig Deeper on Converged infrastructure management