Top five free tools from VMware Labs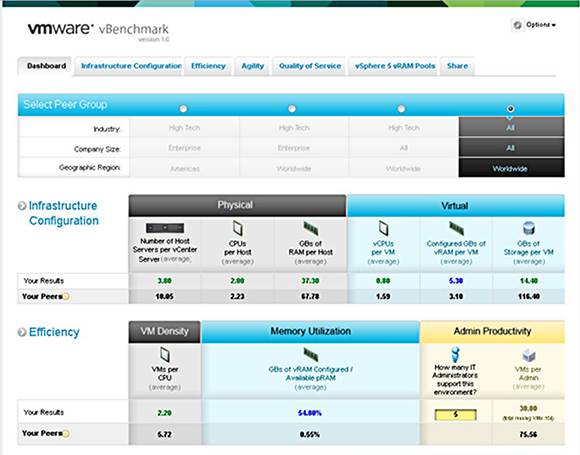 VMware's vBenchmark is a virtual appliance you deploy and then use to measure your virtual infrastructure. The vBenchmark appliance measures your vSphere infrastructure for efficiency, operational agility and quality of service. For example, it can show you how much physical RAM you are saving by using virtualization, how much time it takes to provision a virtual machine (VM), and how much downtime you avoid by using availability features.
Here are a few of the key features of vBenchmark:
Retrieves metrics across one or multiple vCenter servers;
Allows inclusion or exclusion of hosts at the cluster level;
Allows you to save queries and compare over time to measure changes as your environment evolves; and
Allows you to define your peer group by geographic region, industry and company size, to see how you stack up.
View All Photo Stories