Top five free tools from VMware Labs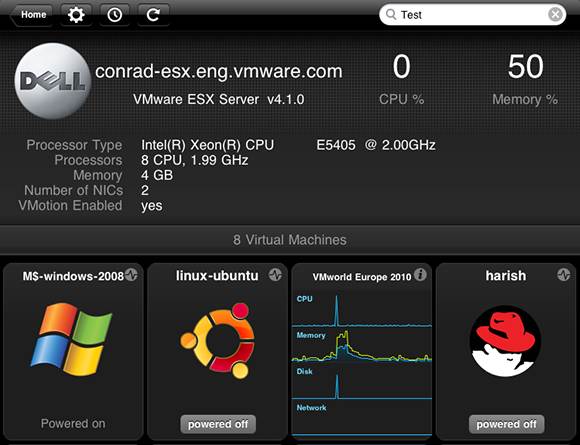 Creating a mobile Web interface to your vSphere infrastructure, vCenter Server Mobile Access (vCMA) is deployed as a virtual appliance. While you can use vCMA by itself to give you a basic mobile Web interface to vCenter/vSphere, it is commonly used with another free application -- the vSphere iPad Client (available from the iTunes App Store). You just can't use the vSphere iPad client without vCMA. With both of these in place, you'll be able to use the iPad to:
Search for vSphere hosts and VMs in your vSphere environment;
Monitor the performance of vSphere hosts and VMs;
Manage VMs with the ability to start, stop and suspend;
View and restore your VM's snapshots;
Reboot vSphere hosts or put them into maintenance mode; and
Diagnose vSphere hosts and VMs using built-in ping and trace route tools.
View All Photo Stories