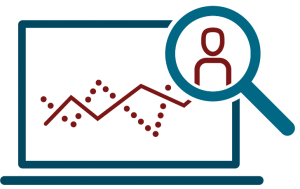 Only Priority Engine provides the visibility to see what you really need to do. Only Priority Engine offers turnkey analytic tools to easily derive outputs that you can immediately input to sales or directly into your marketing automation system. Hundreds of companies worldwide use it today to:
Amplify inbound by adding contacts and accounts they couldn't capture on their own
Understand and target competition through insights on what's resonating with potential customers
Instantly boost prospect databases with net new names and list outputs you can output instantly en masse or custom filter for specific initiatives
Optimize all marketing – whether you're executing brand, demand or specialized strategies like ABM, Priority Engine helps you easily execute new efforts and extract more value from your current, and even past, campaigns.
Priority Engine provides complete insight into what's happening in your market, and with direct integration with Salesforce.com and Marketo, is configurable for immediate use in your workflow. Use Priority Engine to grow and enhance your database, architect your campaigns and optimize your ABM activity. Content preference, recent behavior and intent are all visible at the account and contact level. As foundational insight for all you do, it provides fact-based guidance for continuous improvement.