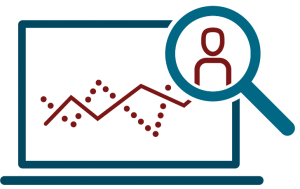 To fuel your pipeline, you need 'intent data' that reflects real purchase intent. Priority Engine is the only solution that can provide you weekly automated access to new contacts actively researching solutions in your market on the TechTarget network. Hundreds of companies worldwide use it today to:
Amplify inbound by adding contacts and accounts you can't capture on your own
Understand and target competition through insights on what's resonating with potential customers
Instantly boost prospect databases with net new names and list outputs you custom filter for specific initiatives
Optimize all marketing – whether you're executing brand, demand or specialized strategies like ABM, Priority Engine helps you easily execute new efforts and extract more value from your campaigns.
How does it work for you?
The Target Profiles feature enables you to segment by firmographic data to your specific marketing and sales needs
Automated Weekly Exporting provides you hands-free access to new contacts each week
Integration with yout SalesForce, Marketo, Eloqua, Pardot, Hubspot and Integrate
Embedded data from HG Data adds insights on current installed technology to your competitive and partner campaigns