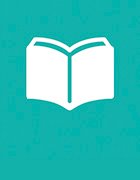 McGraw Hill Education is a leading creator of learning resources for students, educators and professionals around the world. The company traces its origins to 1888 and, since then, McGraw Hill has grown into one of the world's largest providers of educational texts, software and services. It is a leader in delivering digital and technology-enabled content for learners of all ages.
McGraw Hill's computing titles are essential learning resources for the expanding global information technology workforce. The computing materials that McGraw Hill publishes are geared toward the professional, academic and consumer user, and they come in a variety of formats: print; e-book; online; mixed media. McGraw Hill is a market leader in IT certification test prep -- including ComptTIA A+ certification, CCNA, CISA, CEH, GIAC, CTS -- and is dedicated to providing the highest quality study materials and professional references. Titles in its catalog cover subjects such as cybersecurity, AWS, project management, IT networking, telecommunications and an array of computer programing languages such as Java and C++.
Headquartered in New York City, McGraw Hill has offices in 53 countries and publishing centers in seven. McGraw Hill Education produces original content as well as adaptations and translations in over 50 languages. It is also the top trade publisher of foreign language books and learning materials in North America.
McGraw Hill Education's Most Recent Content