Andrey Armyagov - Fotolia
Iridium Next satellites to bring broadband IoT to every corner of the globe
The Iridium Next satellites have helped the company embrace the IoT explosion, changing its business model objective from cell phone connectivity to satellite IoT.
When Iridium Communications Inc. launched its first satellite network in 1998, cell phones were still just phones -- you called people, people called you. Any phone that could be categorized as "smart" was just hitting the market. At the time, Iridium's big idea was to provide satellite-based cell phone service to anyone anywhere in the world.
While this was -- and still is -- a great idea, what the company didn't anticipate was the rate at which land-based cell phone towers would be erected. Its idea was a big miss; just nine months later the company was in bankruptcy.
Fast-forward to 2018 and the company has just successfully completed the launch of 10 more next-generation, low-earth-orbit satellites using Elon Musk's SpaceX Falcon 9 reusable rockets. The 10 new Iridium Next satellites were added in December 2017, bringing the total number of satellites to 40. The company is more than halfway to its goal of 75 launched satellites in 2018.
The rise of the satellite IoT services market
"The market demand today is very different," said Greg Mesniaeff, a senior equity research analyst at Drexel Hamilton LLC, who covers Iridium. "There's a lot more demand for data services where, back in the 1990s, there wasn't much at all. IoT was not a phenomenon like it is today. There are more customers, there are more applications, there is a lot more analysis software that is running off of the IoT data being created -- and that is creating a whole new services provider market that all need bandwidth from Iridium."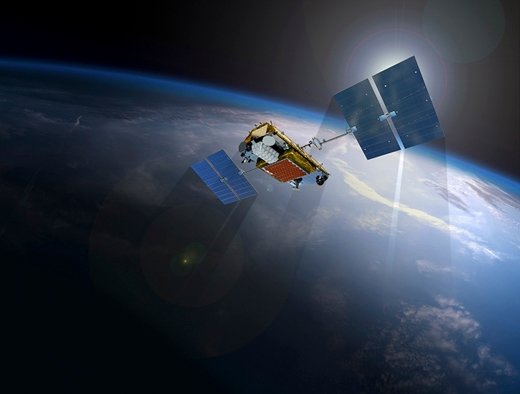 When the constellation of Iridium Next satellites is complete, the company will have a fleet of 75 (66 active and nine orbiting spares) mesh-networked, broadband-capable satellites providing critical IP-based communications to consumer, business and government clients around the globe. The $3 billion effort is one of the largest technology upgrades ever completed in space.
"Each successful launch brings us one step closer to both a technological and financial transformation," said Iridium CEO Matt Desch in a statement announcing the latest launch. "One of our core strategies is to offer new services that are either flat-out impossible or not easily replicated by more traditional 'bent pipe' and geostationary systems."
For Iridium, three markets, same service
What satellite does is extend the reach of the whole IoT landscape. It's no longer limited to terrestrial connectivity.

Tony Chedrawypresident and CEO, MetOcean Telematics
The company's business model is three-fold: sell directly to end users via satellite-capable devices, such as trackers and handsets for voice calls; sell directly to governments; and sell to commercial customers via a value-added reseller (VAR) network of specialty service providers. It also offers a space-based platform for companies like Harris Corporation, a provider of tactical communications and electronic warfare capabilities to industry and government clients, to run their payloads on.
The majority of Iridium's customers use its services for IoT and machine-to-machine (M2M) communication. Companies including Caterpillar Inc. heavy equipment and Schlumberger Limited oilfield services use Iridium's network to keep track of their equipment; according to Mesniaeff, Iridium satellite IoT services are being used by eight of the top 20 heavy equipment OEMs today.
While simple asset tracking is about 60% of Iridium's business, "most customers integrate a much richer feature set, like geofencing, to make sure [equipment] is where it needs to be. They connect those assets to each other to get a big picture," said Tim Last, Iridium's vice president of IoT services. "In IoT, the reality is you don't need more bandwidth. It's more about market penetration; it's more about connecting things that were never connected."
To that end, the company already supports nearly a million billable subscribers and is adding approximately 100,000 more every year as the market for satellite IoT services grows at a compound annual growth rate of 25%. Iridium's IoT business mirrors this trend; the internet of things is its fastest growing line of business, increasing 20% year-over-year, the company said.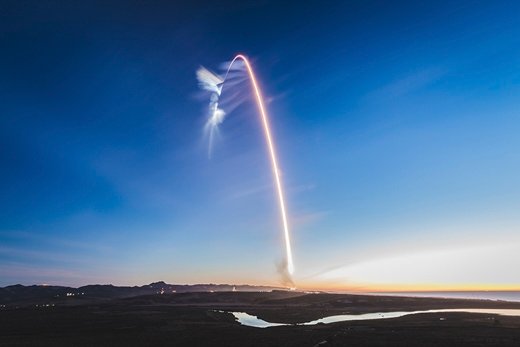 Bringing satellite IoT to Mt. Everest
Currently, the company only offers kilobit speeds; once testing is complete in 2018, it will roll out its Certus broadband services. Offering just 1.4 Mbps of L-band spectrum (slow by today's terrestrial standards to be sure), the service is not intended to compete with the likes of Direct TV so people on mountaintops can watch Game of Thrones.
"This is not a typical bandwidth hog story where everyone is pigging out on Netflix," Mesniaeff said. "If you are on top of Mt. Everest, you are not going to be streaming Netflix, but you can read the news or your email or look at static websites with no problem."
Instead, Iridium is focused on providing critical low-latency communications to customers in industries like mining, shipping and oil and gas. Iridium's latency is 40 to 50 milliseconds, while typical satellite latency is 400 ms. When the new broadband capabilities come online, the company will provide customers with HD video, video conferencing, multiuser internet/virtual private network, telemedicine and similar bandwidth-intensive applications from locations around the globe that lack a terrestrial network.
To date, it is the only company that provides these services via a global satellite network. The only similar company is mobile network provider Orbcomm Inc., which relies on a combination of corporate-owned satellites and terrestrial networks to cobble together the needed connectivity for its clients. Nor does Iridium have any land-based competition as it focuses on areas of the globe where landlines don't reach and cellular may not be available or reliable, Mesniaeff said.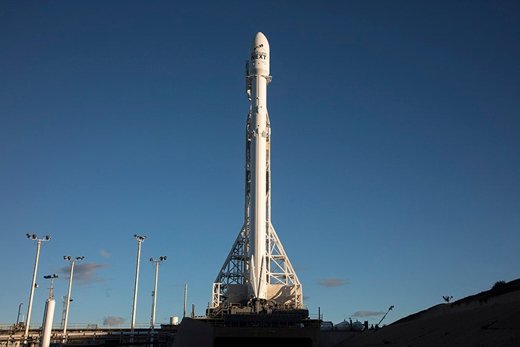 "Iridium is doing it from the vantage point of building second-to-none ubiquitous satellite coverage, whereas [Orbcomm] wants to offer the services and then figure out how to carry them," he said.
To download customers' data and connect them to landlines, the company operates a ground station in Arizona. The Department of Defense, a long-time Iridium customer, operates its own dedicated ground station in Hawaii.
Use cases for Iridium Next satellites
The use cases for Iridium's satellite IoT services are straightforward: Companies that require either critical communications (via satellite phones primarily, but also internet) or data transfer from generally inaccessible or poorly developed areas of the globe turn to Iridium, and specifically its VAR network partners for those services.
"What satellite does is extend the reach of the whole IoT landscape," said Tony Chedrawy, president and CEO of MetOcean Telematics, an Iridium VAR specializing in data acquisition and telematics platforms for marine-focused products, such as free-floating tracking buoys that ride the currents. "It's no longer limited to terrestrial connectivity. It takes it well beyond that."
Because of the increased bandwidth and low latency, Iridium Next satellites will lead to more business for MetOcean, Chedrawy said. "They provide more reliable coverage and data throughput. It's better. It's more efficient and there's less latency."
Mesniaeff agreed. In an October research note he wrote, "We believe the Next launches, when completed, will alter the current competitive landscape for satellite-based data services, including IoT/M2M applications, and will likely spur greater-scale adoption of satellite as a cost-effective connectivity alternative."
Law enforcement and ambulance services in remote areas are another vertical ripe for the type of critical communications that the increased capabilities of Iridium Next satellites can provide, Chedrawy said.
Another high-profile service powered by Iridium is Aireon, a space-based aircraft surveillance and tracking platform that is being evaluated by civil aviation authorities around the globe in light of the disappearance of Malaysia Airlines MH370 in 2014.
Power company service providers are also looking at Iridium. In April, Lindsey Manufacturing Co. and Iridium announced a deal to outfit Lindsey's power-line monitoring equipment with Iridium 9603 modems. Now, Lindsey's utility customers can deploy these devices in areas without cellular or landline connections.
"When you think about smart cities, smart grids, agriculture and all the things that are part of IoT, [satellites provide] the capability of not limiting to just certain areas of the world based on landlines," Chedrawy said. "There's definitely, without question, a role for satellite connectivity because of IoT. What satellite does is allow all of that to come together, and where it's a win-win is when you couple the satellite network with the terrestrial network."
Dig Deeper on Internet of things networking