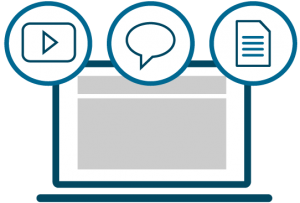 Clients leverage our industry-savvy professional writers to craft assets that are relevant to their segment—and that are proven to perform. With the support of our marketing consultants, clients:
Source the right content expertise to position offerings for optimal effect
Gain and use real market knowledge, immediately raising the bar on the relevance delivered
Access writing, design and distribution of powerful assets like white papers, on-demand webcasts, videos and original research aligned to specific objectives
Understand and address key gaps in existing strategies to dynamically evolve programs as they roll out
Tested formats, created at speed, deliver more value from your programs than you could alone. Our offering complements your existing capacity and accelerates time-to-value with custom content built for you.